As the exhibition is almost sold out, we have received two additional works that are not part of the original show, but just as breathtaking.
Toots Zynsky's new body of work "Camouflage" is a departure from her previous work primarily in the source of inspiration. "Steller's Jay", "Himalayan Monal", "Red and Yellow Barbet", "Red Knot", "Barred Fruiteater", "Short Crested Coquette" and "Easter Rosella" are all birds that use their colored feathers to attract, seduce, intimidate or to camouflage.
In this video, you can get a good impression of the works in the exhibition as well as Zynsky's inspiration. It is also worthwhile to watch the two following videos below. You can follow Toots on a walk through her studio and get insights into how she creates these magnificent glass sculptures. www.hohmann.art/zynsky
For availability and pricing please contact the gallery or request available inventory on our website www.hohmann.art/zynsky.
These are the works that are available as of the publication of this post:

Steller's Jay - 12" x 27" x 10"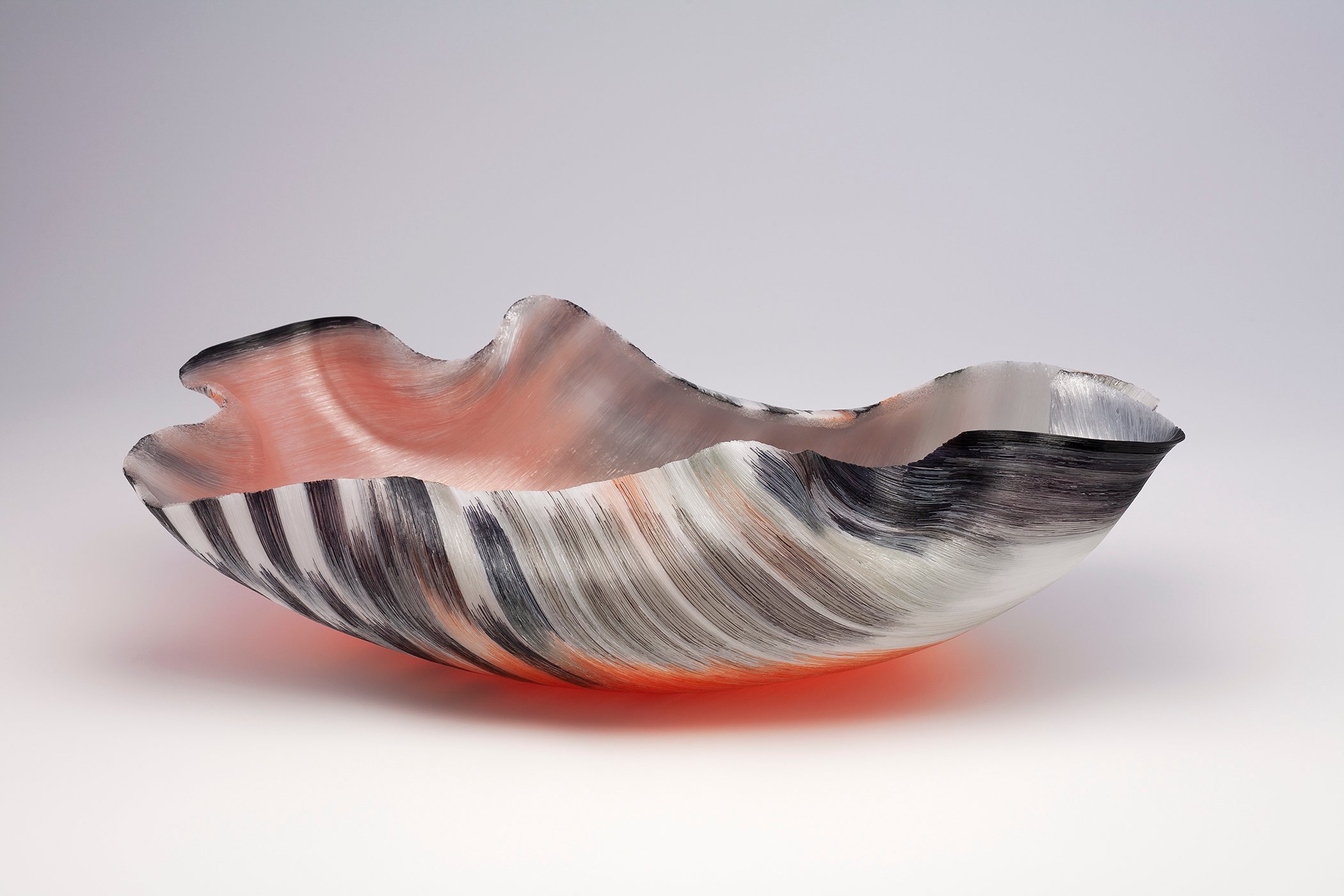 Red Knot - 7" x 22" x 10"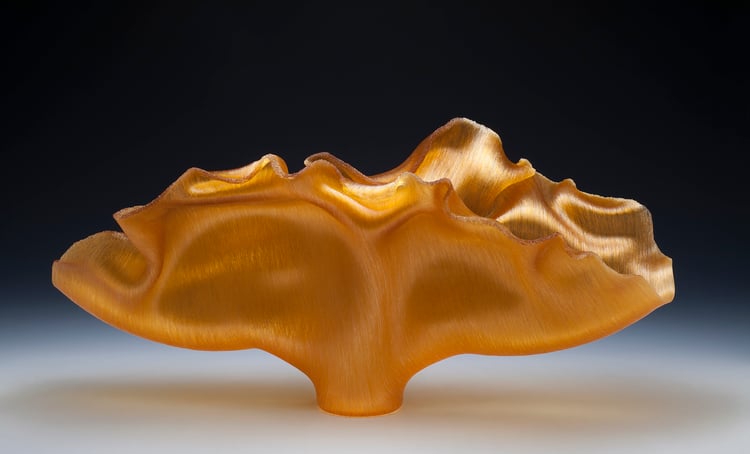 Giogaia - 14.5" x 31" x 12"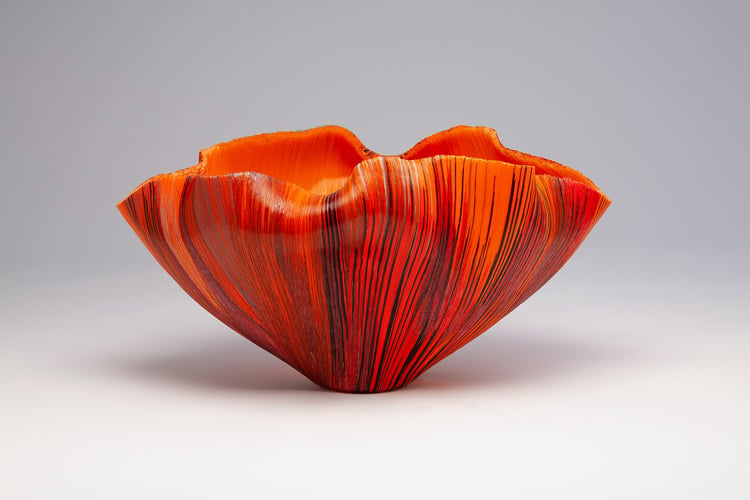 Veiltail - 7.75" x 18.5" x 10"