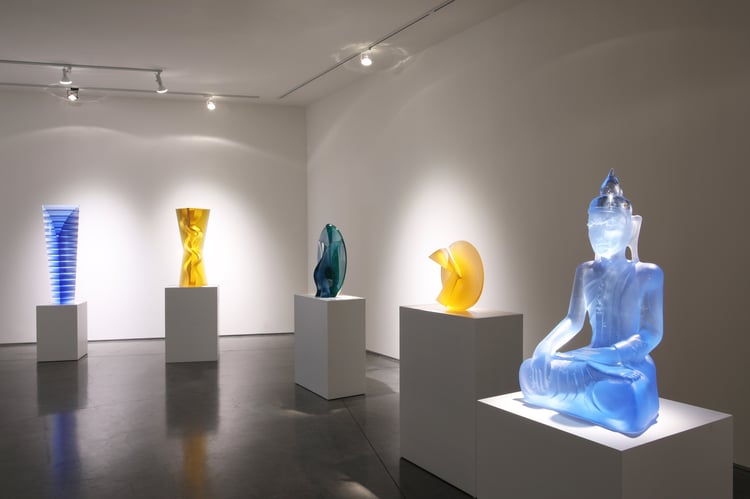 "Continuation" is the title of the exhibition of works by Czech glass masters Vladimira Klumpar and Matyas Pavlik. There has long been a tradition of multi generational artist families in the Czech Republic. Klumpar was influenced as an artist under the tutelage of Jaroslava Brychtová, who along with her husband Stanislav Libenský were the founders of the Czech studio glass movement. While continuing with the principles of Czech cast glass, Klumpar has developed a unique vocabulary of rhythm and motion not found in the origins of the movement. As the son of Vladimira and Czech master Mikael Pavlik, Matyas grew up in a family dedicated to continuing the legacy of sculpture in glass. Working along side Vladimira in their studio in the country, the artist has created works with a mastery that belies his years. The title of the exhibition touches on the generational handoff and the challenge for a new generation to develop a new vocabulary while holding on to tradition. We are pleased to present this exhibition in collaboration with Austin Art Projects.
Also on exhibition are works by rebel genius David Černý and maestro Lino Tagliapietra. The exhibition can be visited Monday - Friday 11 - 5. We are by appointment, so please call ahead to make sure we are not busy with other clients (760) 346-4243 (dial 0 when the message starts).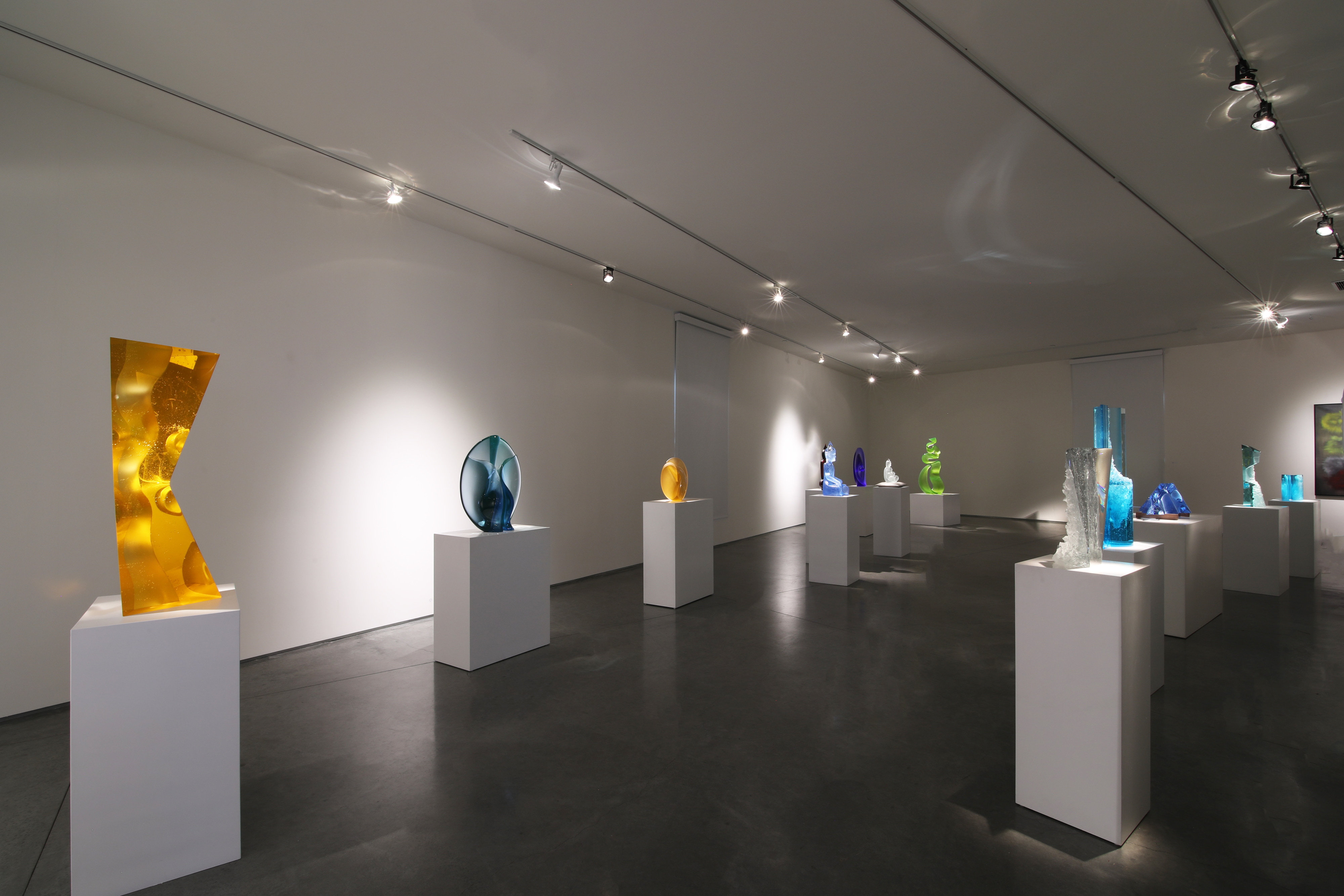 Works by Vladimira Kumpar and Matyas Pavlik at Village Court.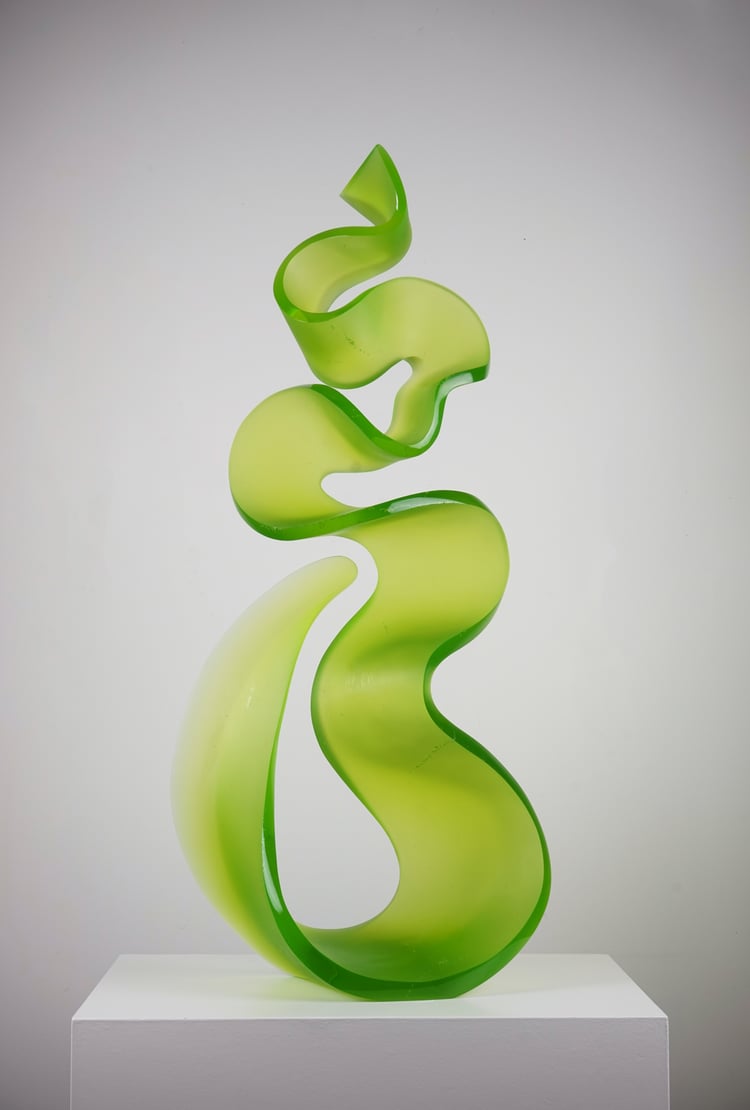 Vladimira Klumpar, "Thriving", Glass, 48" x 23.5" x 10", Price on Request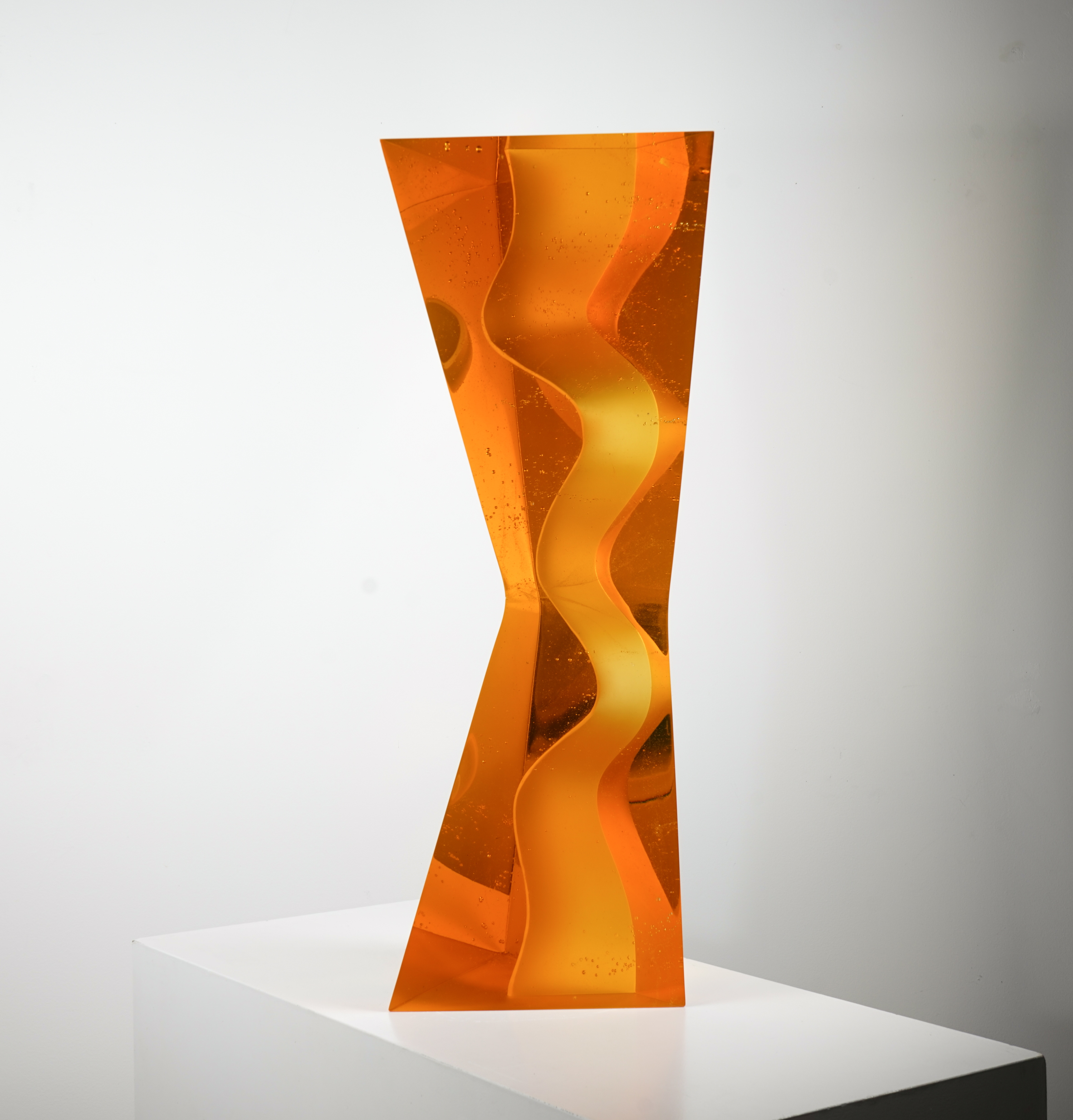 Matyas Pavlik, "Orange Delta", Glass, 38.5" x 17" x 12", Price on Request
View available inventory by Vladimira Klumpar
View available inventory by Matyas Pavlik
HOHMANN
44651 Village Court #142
Palm Desert, CA 92260
By appointment only - (760) 346-4243
www.hohmann.art/visit