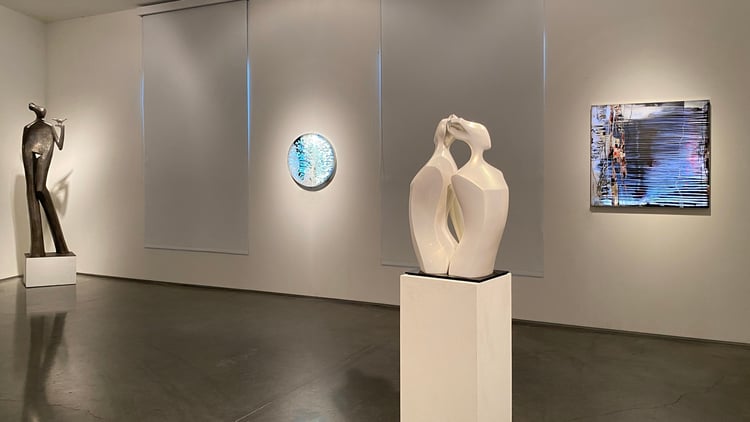 "Soulmates" is quickly becoming one of the most successful sculptures in jd hansen's recent oeuvre. Although released at the end of 2020, the pandemic made it impossible for our clients to see the work. Three weeks ago this changed and the pieces are already finding fantastic homes. We are currently awaiting number 7 of 9, which will come out of the foundry soon and be available for private viewing.
There is something very touching about this intimate couple, carved back to back to represent equally strong and independent people, as we witness the tender moment at the crux of their lightly touching hands. It the story of soul mates, a union of two that transcends.
This distinctly new style was introduced by jd hansen through her recent piece "Fire." It is not merely an aesthetic departure from her previous works, but also a thematic evolution. While most of her work is slightly introverted, thoughtful, quiet, and reflective, these new sculptures touch on the loftier ideals of humanity and the potentials of refinement in the human beings we all strive to be - they emanate a more extroverted impetus.
"Soulmates"
Bronze & Urethane Pearlized Patina, Edition of 9 + AP, 22" x 13" x 9"
Price: On Request. Plus shipping/delivery. Plus sales tax in California.