Peter Schettler was born in 1944, in Pleissa (former DDR). From 1960-63 he studied at the College of Fine Arts, Dresden, Germany, specializing in mural and panel painting. Since 1971 Peter Schettler had exhibited in Berlin, the German States of Saxony and Brandenburg, the Czech Republic, Russia, Poland, Yugoslavia, and Bulgaria.

Schettler passed away on December 15th, 2021 in his sleep after a short illness. The news came as a shock. He was still working actively and seemed in very good spirits. In a letter, his sister tells us that he was silently battling cancer and passed away suddenly with five unfinished canvasses still on easels. It's a loss to the art world and it was a privilege to have represented his work here in the United States. Farewell, dear Peter!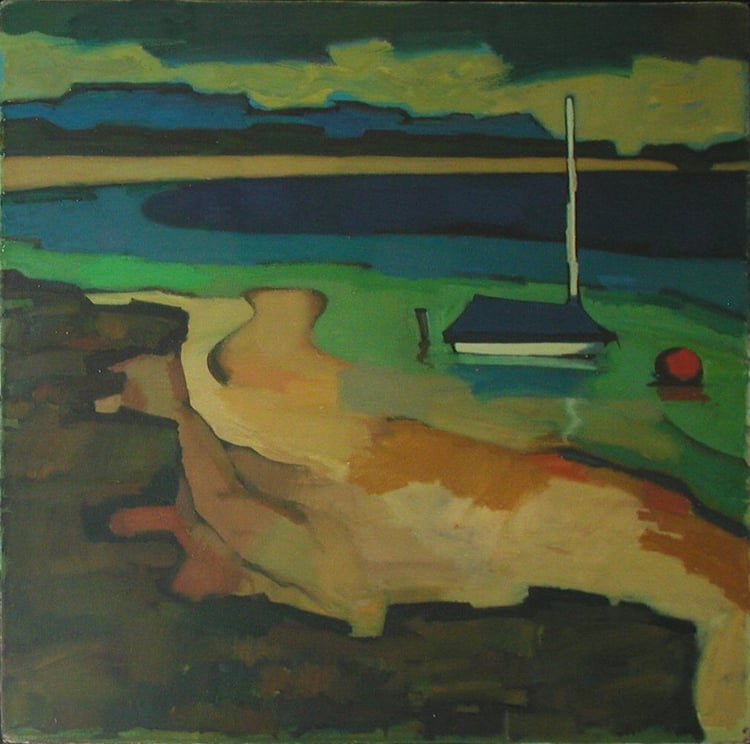 Peter Schettler - "Sea with Sailboat", Oil on Canvas, 35" x 35", Price on Request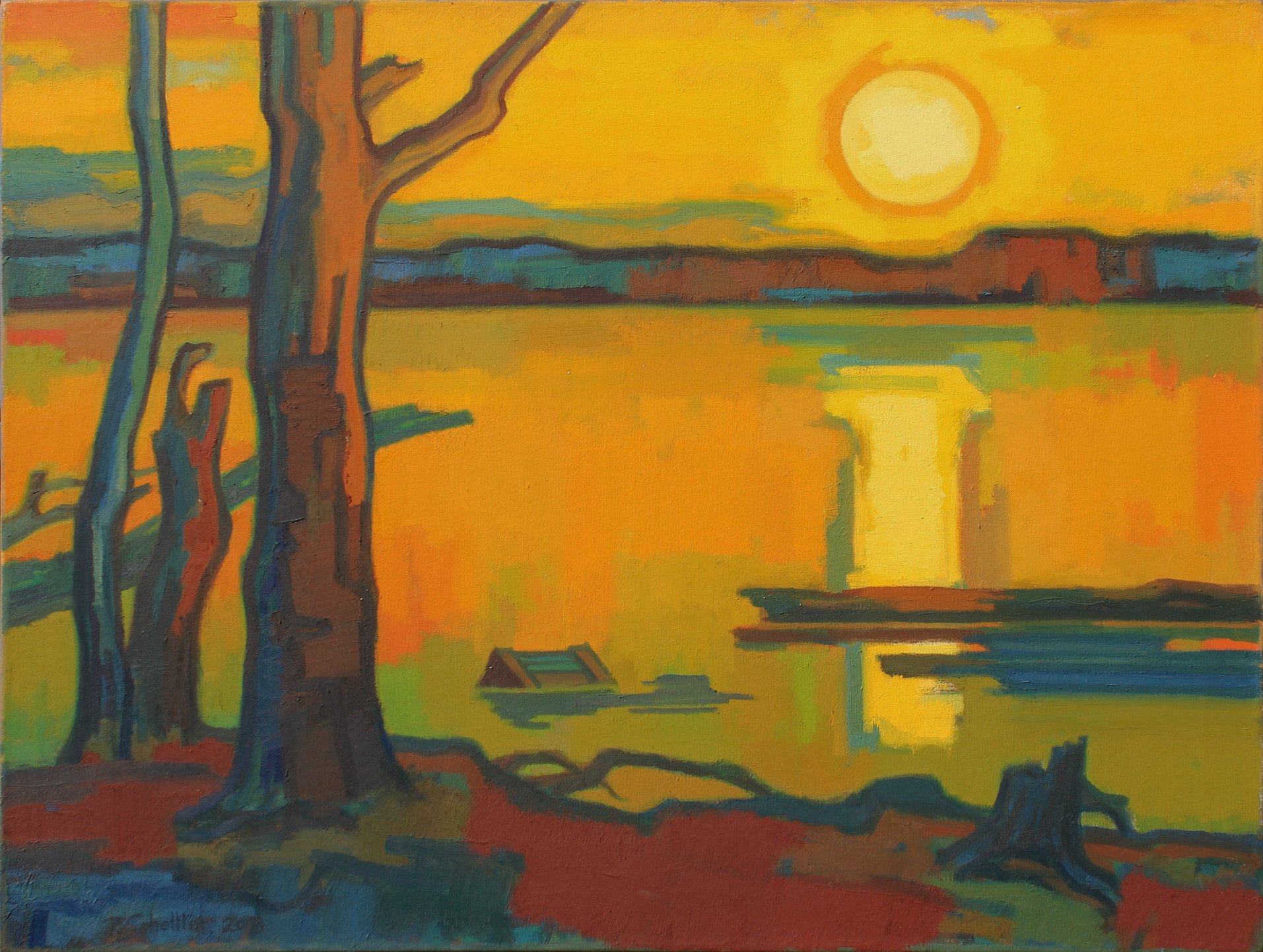 Peter Schettler - "Setting Sun", Oil on Canvas, 35.25" x 47.25", Price on Request
Since 1972 Peter Schettler had exhibited his paintings in regional as well as national exhibitions throughout Germany. He had been chosen to show his works at the VII, IX and X Art Exposition of the former DDR. His work is distinguished by the balance of the composition and constant artistic excellence and skillful artistry regardless of the medium in which he chose to work. Peter Schettler did not like the limelight of public appearances and is reticent about his work. Rarely does one have the opportunity of viewing a comprehensive exhibition of his work, the last one having been held at the City Museum of Karl-Marx-Stadt in 1986. There are no surprises in his oeuvre; one cannot detect any radical changes in his work; it is rather characterized by the continuity in style and personality. It is clear that this is the work of a serious and highly accomplished artist. He followed an exact plan for each painting and pursued the realization of his self-imposed tasks, avoiding anything that might distract him from his goals. He chose to work in absolute solitude, a reclusive but peaceful atmosphere that afforded him the quiet he needs for full concentration.
For more on Peter Schetter, please visit: https://www.hohmann.art/schettler
Available works can be viewed here: AVAILABLE WORKS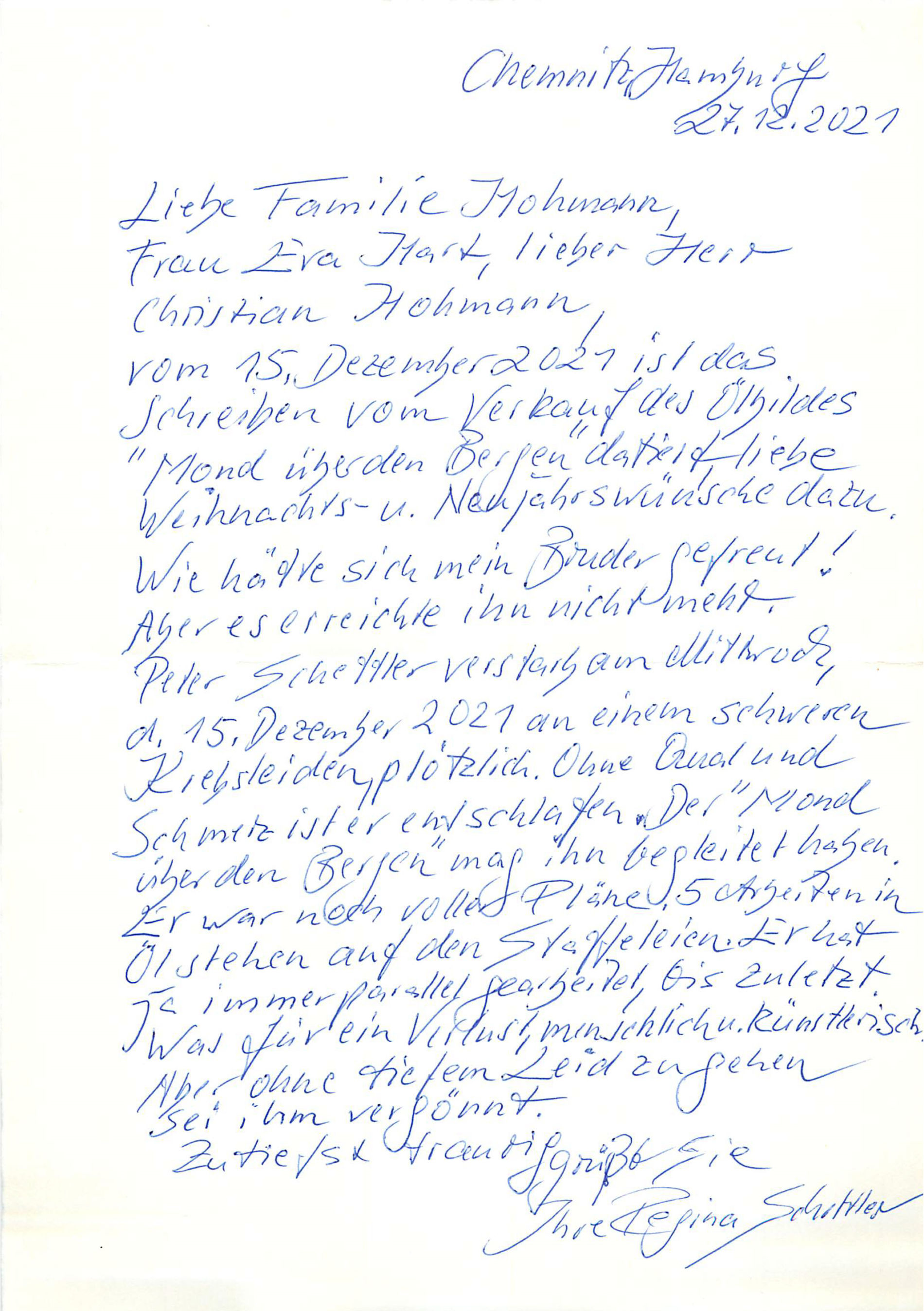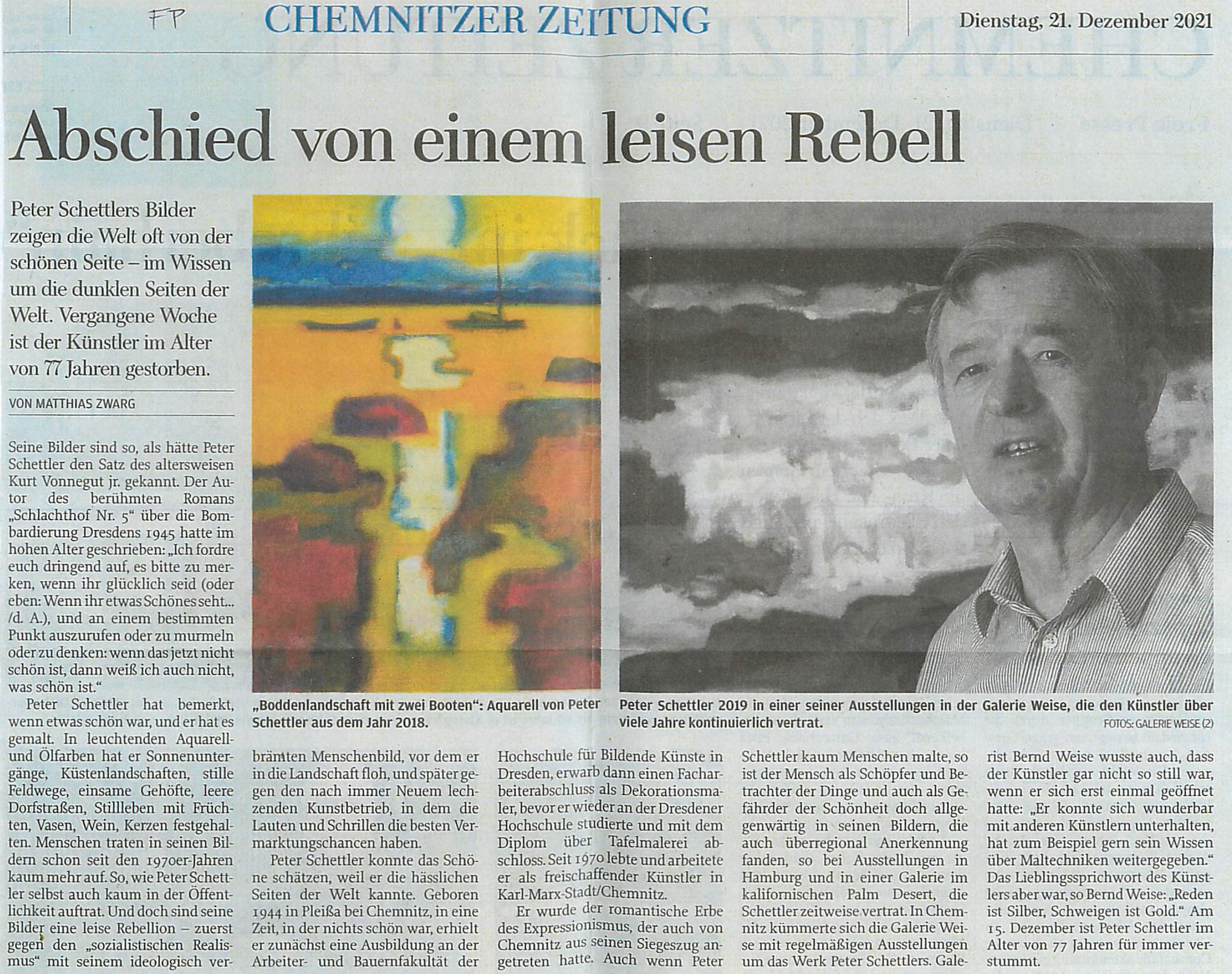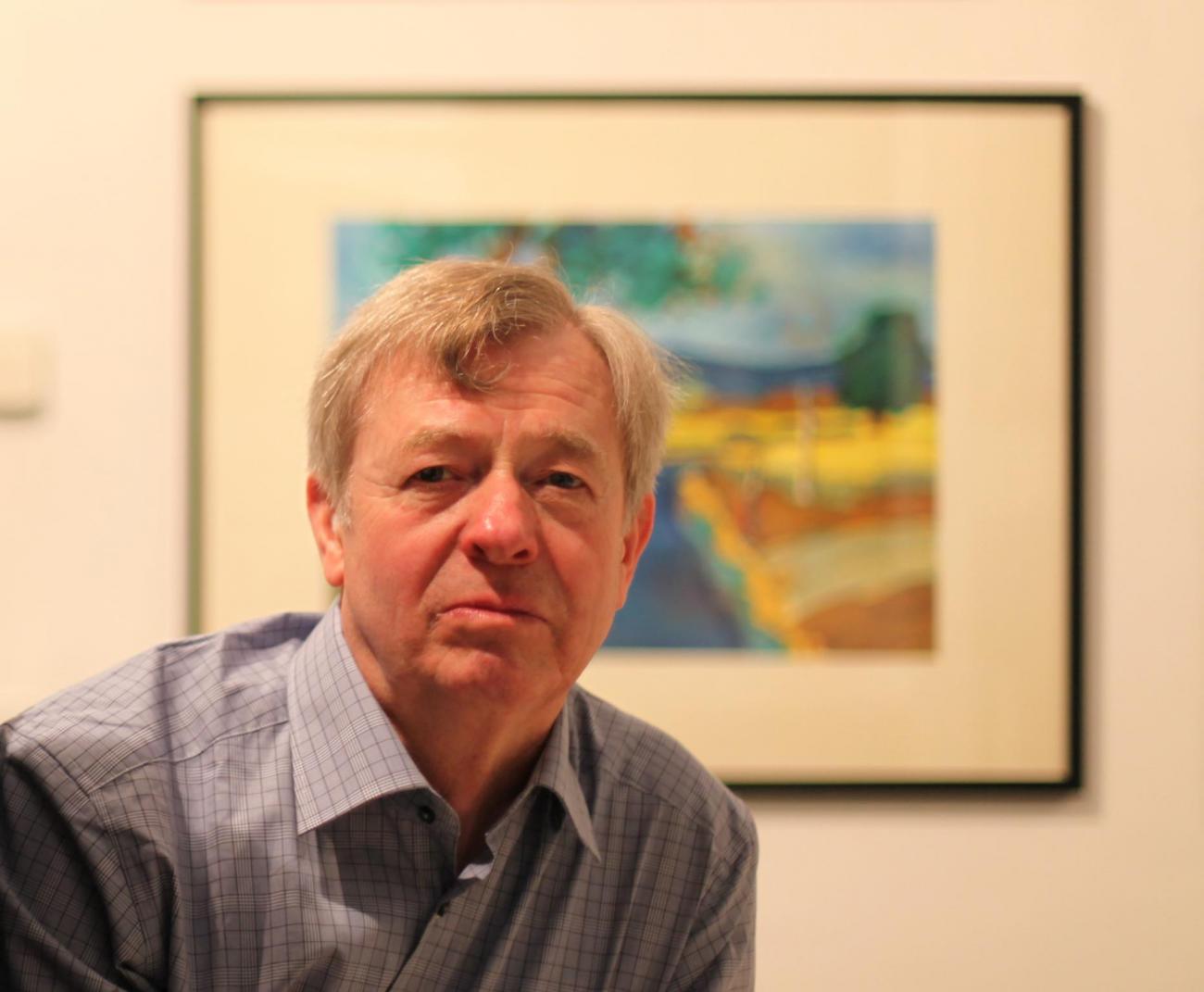 Peter Schettler (1944 - 2021)