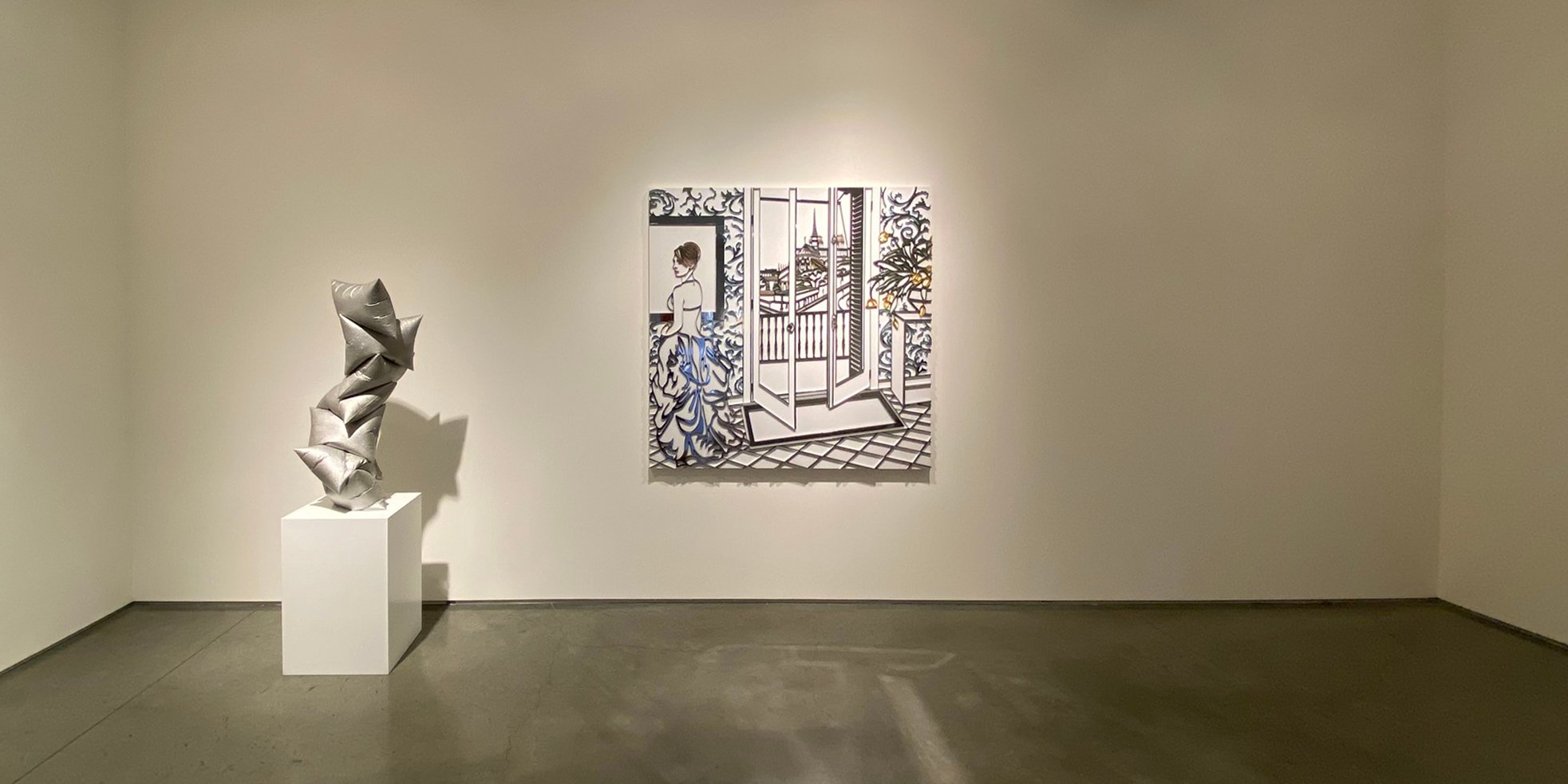 "Notre Dame" was inspired by artist Nicholas Auen's visit to the renowned Notre-Dame de Paris Cathedral during a trip to Europe with his wife. Touched by the religious icon's staggering scale and complexity, he sought to convey its poetic historical resonance within the framework of a modern aesthetic.
The piece reflects a poignant remembrance of the legendary building as it is currently under rehabilitation efforts after the primal forces of fire burned down its spire and damaged its structure in 2019. The UNESCO World Heritage site will take 40 years to reconstruct. Auen's sculpture represents not only an homage to the monumental location but a reminder that nothing is eternal and change is inevitable whether voluntary or forced. The magnificent architectural achievement becomes an emotional landscape.
The work is part of Auen's Envisage collection, in which precise drawings are cut from aluminum, chrome plated, and painted. At first glance, they appear as two-dimensional paintings but on further inspection their sculptural forms are revealed. A form of alchemy occurs as viewers interact with the mysteries of the piece only to find the emergence of their own reflection in the mirrored, polished surface; they in essence become part of the composition.
During the artist's youth, he loved looking at maps, mazes, and reading world history, all of which influence this current series of superimposed images. The foundation for Auen's work consists of the culmination of his experiences, travel, human engagement, research, and observations of society.
Nicholas Auen
"Notre Dame"
Aluminum cutout, chrome plated, hand painted
Edition of 3
60" x 60"
Price on Request (or log into your my.hohmann.art account)
To learn more about the artist and to request all available inventory, please visit:
NICHOLAS AUEN
For a closer look at this painting and a short virtual gallery tour, please enjoy the video above. During this time of social distancing and worldwide concern over the coronavirus, our gallery will remain virtual. Yet, we are still available for any questions you might have about this work or others. Feel free to call us at 760-346-4243.