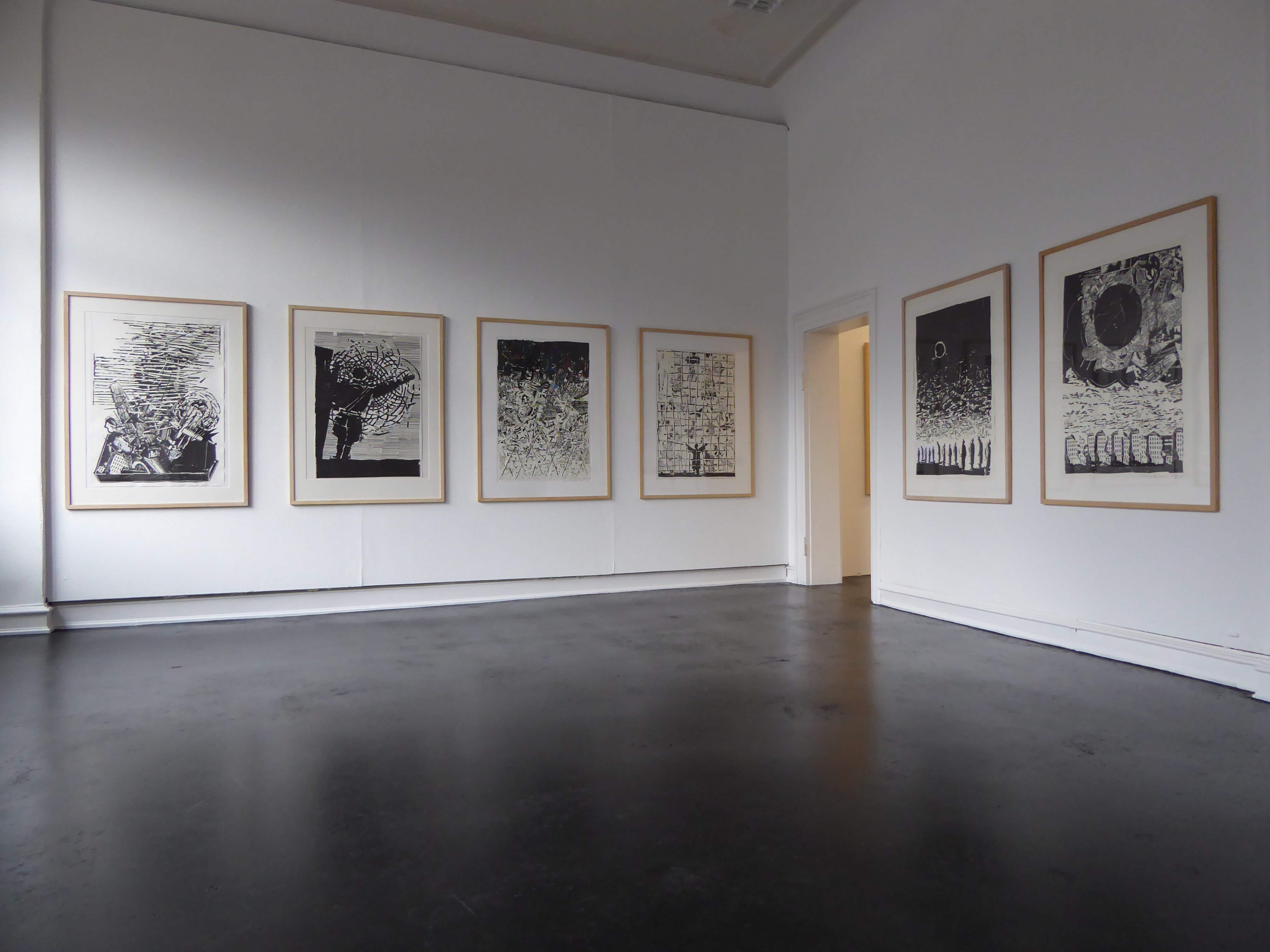 Last year, on the occasion of his 90th birthday, sculptor, graphic artist, painter, and project maker Siegfried Neuenhausen was scheduled to present a solo exhibition of his "pandemic collages" created throughout 2020 and 2021 at the Museum Kubus Hannover. The Kunstverein Wolfenbüttel in Germany showed a smaller selection in March, but COVID restrictions had delayed the comprehensive museum show and it will now open on August 26th.
Learn more about the museum show in Germany
The starting point and raw material for Neuenhausen's 45 large-format collages are cut black and white woodcuts that were originally created in 1990 in honor of the occasion of reunification under the title "German-German Sheets." Despite his severe and progressive eye disease, the artist was able to develop a wealth of new pictorial forms from the high-contrast woodcut fragments and image snippets in the field of tension between collage and decollage. Since the artist can no longer perceive details when gluing the collages together due to his poor eyesight, "precise inaccuracy" is a feature of this body.
In addition to the collages, a selection of his "books," created over decades, will be on display. Described as "versatile mixtures of drawing, photo, collage, text and painting," the books represent a visual diary of Neuenhausen's state of mind, documentation of important events, memories, and artistic conceptualizations over many years.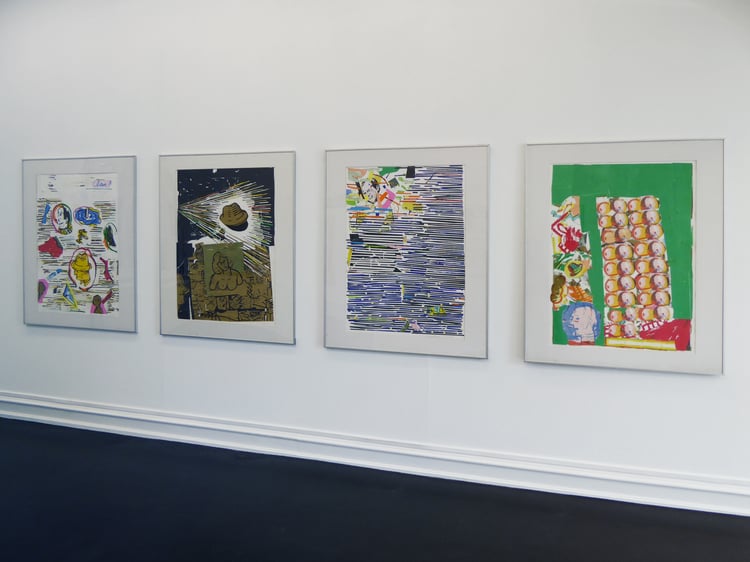 The artist has enjoyed a prolific career starting in the early sixties when he studied painting and art education at the Düsseldorf Art Academy and received a scholarship from the German National Academic Foundation. From 1960 to 1964 he worked as an art teacher in Hanover and taught from 1964 to 1996 as a professor at the HBK Braunschweig. In between he held guest professorships in San Antonio/Texas and Bandung/Indonesia. Since 1978, his sculpture projects with prisoners and patients in psychiatric clinics have gained particular importance. His socially critical works have been exhibited in many museums and galleries, including in Kiel, Cologne, Aachen, Hanover, Seoul, Houston, Berlin, Wolfenbüttel, and Hamburg.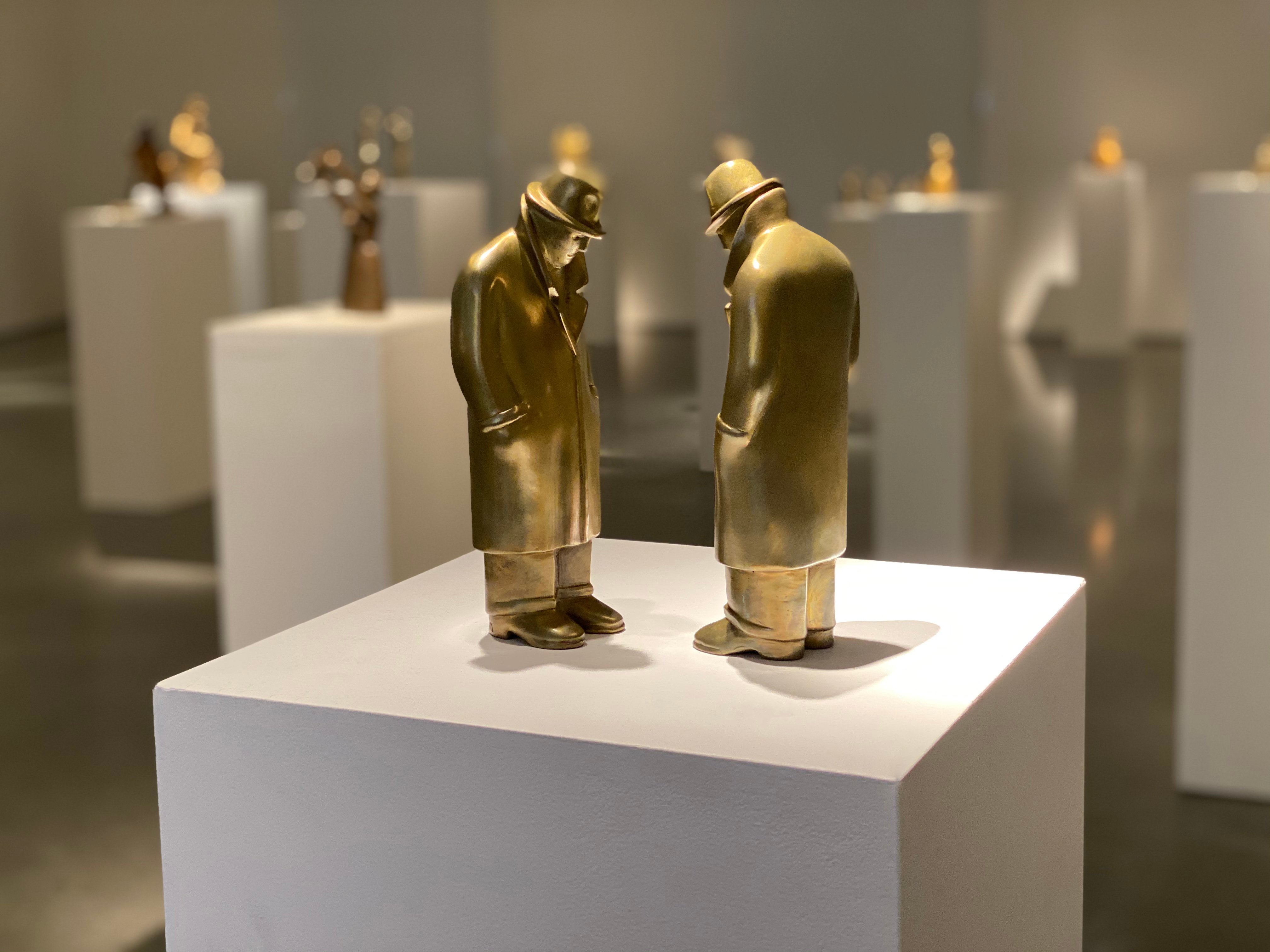 From 1986 to 1988, Neuenhausen became the first chairman of the German Association of Artists. In 1988 he was awarded the Federal Cross of Merit, first class, for his cultural and political commitment. In 1983, he acquired a former corn distillery in Hanover-Hainholz, which he expanded into an artists' factory over the following decades. From here he realized a series of large ceramic sculptures as part of the district redevelopment from 2005 to 2012 with the collaboration of numerous residents of the district. These works were awarded the Innovation Prize of the Socio-Culture Fund.
Source: Kunstverein Wolfenbüttel Museum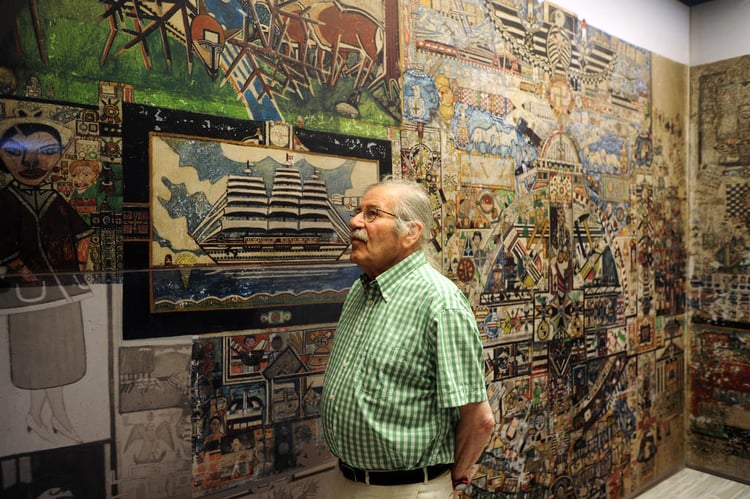 VIEW AVAILABLE WORKS BY SIEGFRIED NEUENHAUSEN or log into your my.hohmann.art account and see the selection with prices
Learn more about Siegfried Neuenhausen: wwww.hohmann.art/neuenhausen
See all bronze sculptures by Neuenhausen: Work Index of Neuenhausen Bronzes
HOHMANN
44651 Village Court #142
Palm Desert, CA 92260
Appointments preferred. Not all works are on display. If you are coming to see a specific item, please let us know so we can prepare. Please call ahead to make sure we are not already busy with other clients.

(760) 346-4243 - www.hohmann.art/visit