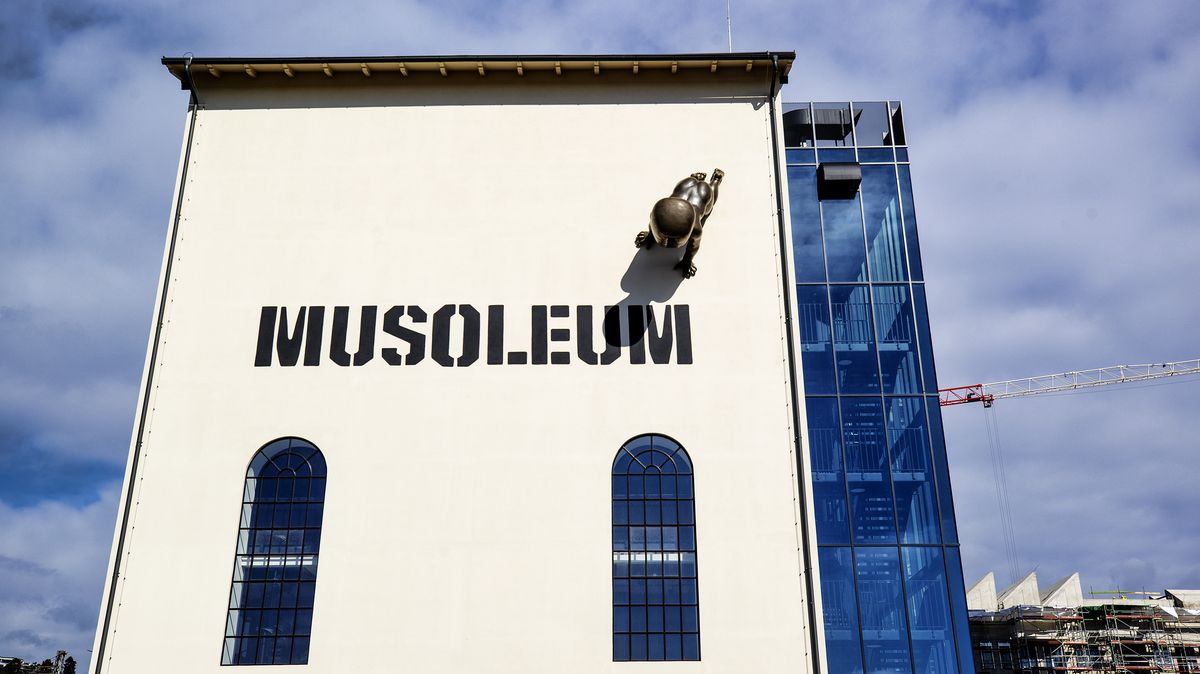 The new 5-story, 1,200-square-meter museum opened in Prague in April of 2023. At Cerny's request, it was named "Musoleum" a play on the word mausoleum, meaning "tomb" or "grave". "Only a dead artist should have a shrine like this" jokes the Czech artist who is known for his crude and rebellious language, but fascinating and often political art. He is an outspoken anti-communist and anti-Russian activist.
The building, a former distillery that has been vacant for more than 20 years, is opposite the MeetFactory, which is Cerny's studio and a cultural meeting place for like-minded people. It houses a gallery, a concert hall, six artist studios for a residency program, and Cerny's own studio. Although construction has been approved for cultural use, the new building will be required to preserve the factory chimney as well as parts of the brewery.
With architectural design by Černý studio Black n' Arch, the development company Trimega has invested 4 billion crowns into renovations of the museum, and the plan is to develop residential apartments in the vicinity. (Cerny is also an architect and later this year they will break ground on what will be Prague's tallest building and it will be David Cerny's design. Click here for more information)
"The building is a listed monument, so it was not possible to knock it down and build a normal house here. So we decided to preserve it, and finally, the decision was made to make it a cultural institution. Somehow, over time, it became the David Černý Museum. Then I found out that it is not a museum, but more like a mausoleum," Černý told ČTK.
"Partly it came about due to the fact that a few years ago I was approached by the National Gallery to do an exhibition for them. But the agreement with that institution was so terribly inflexible, it was postponed twice, and I finally decided that I no longer wanted anything to do with a state institution. That was the driving force," he explained.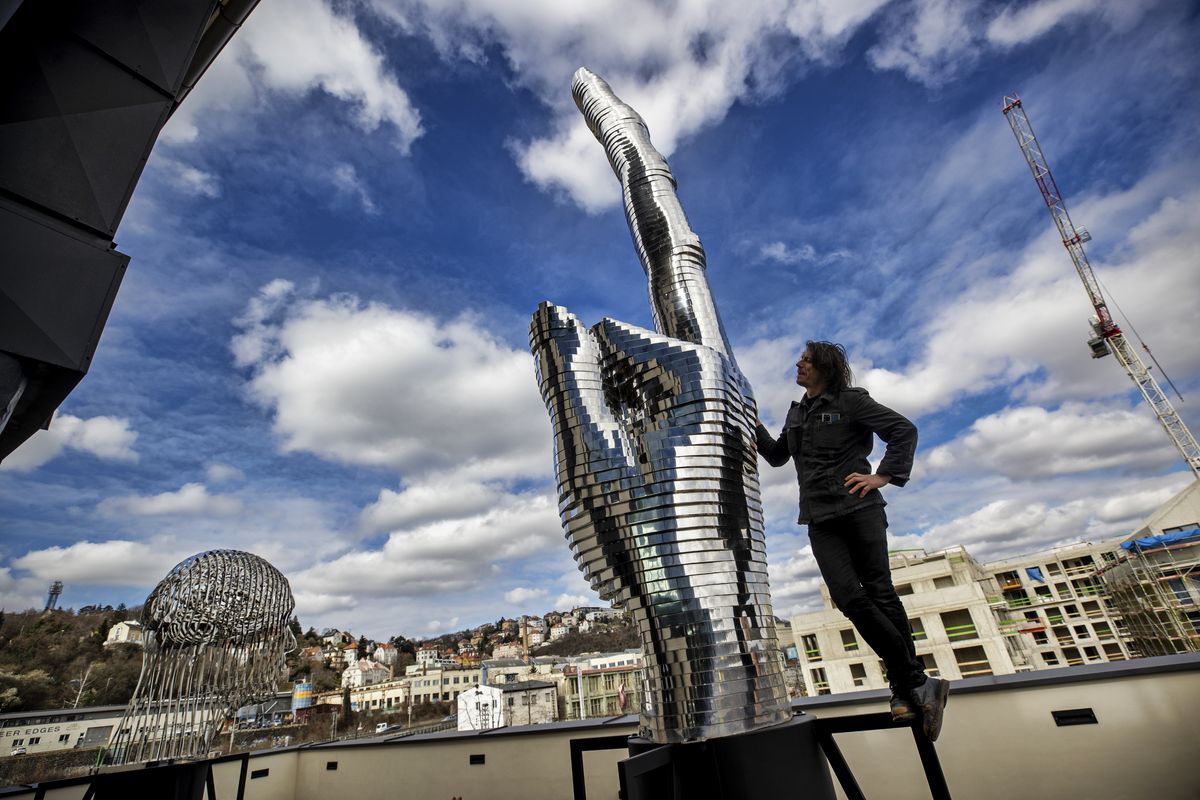 "At my advanced age (Cerny is 54!), I decided that I could make an exhibition of all my things that were variously scattered around the world or stored away. The gallery will also include one space that will always be reserved for one of my guests, for kindred spirits," Černý continued.
Here is a 2-minute impression of the "Musoleum":
Here is a 15-minute walk-through with David Cerny: