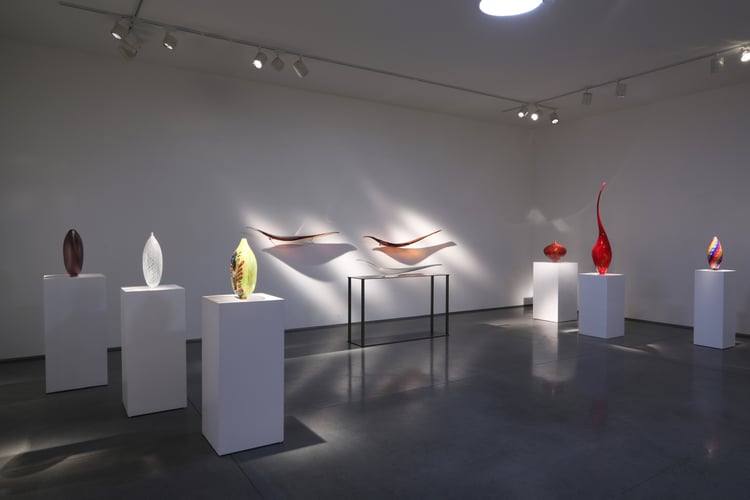 In collaboration with Austin Art Projects, it is our honor to present one of the most important glass artists of this time, Lino Tagliapietra, at Hohmann's Village Court gallery. Lino Tagliapietra was born in 1934 in Murano, Italy and became an apprentice glassblower at age 11. Even at a young age Lino exhibited an immense dexterity for glass and was appointed the title of "Maestro" when he was just 21. In 1979, Lino visited Seattle for the first time and introduced students at the Pilchuck School to the traditions of Venetian glassblowing. This cross-cultural collaboration helped shape the identity of American glassblowing and offered Lino an opportunity to expand his horizons internationally. Now in his 80s, with over 70 years of experience, the Maestro splits his time between Murano and Seattle. He continues to exercise his prodigious technical skill and creative experimentation, producing works that both inspire and amaze.
The exhibition of Lino Tagliapietra's breathtaking glassworks is now available to view at our Village Court Gallery starting this coming Monday. We are by appointment, but we have staff at the gallery Monday - Friday from 11 - 5. Please just call ahead to make sure we are not busy with other clients. (760) 346-4243 (dial 0 when the message starts).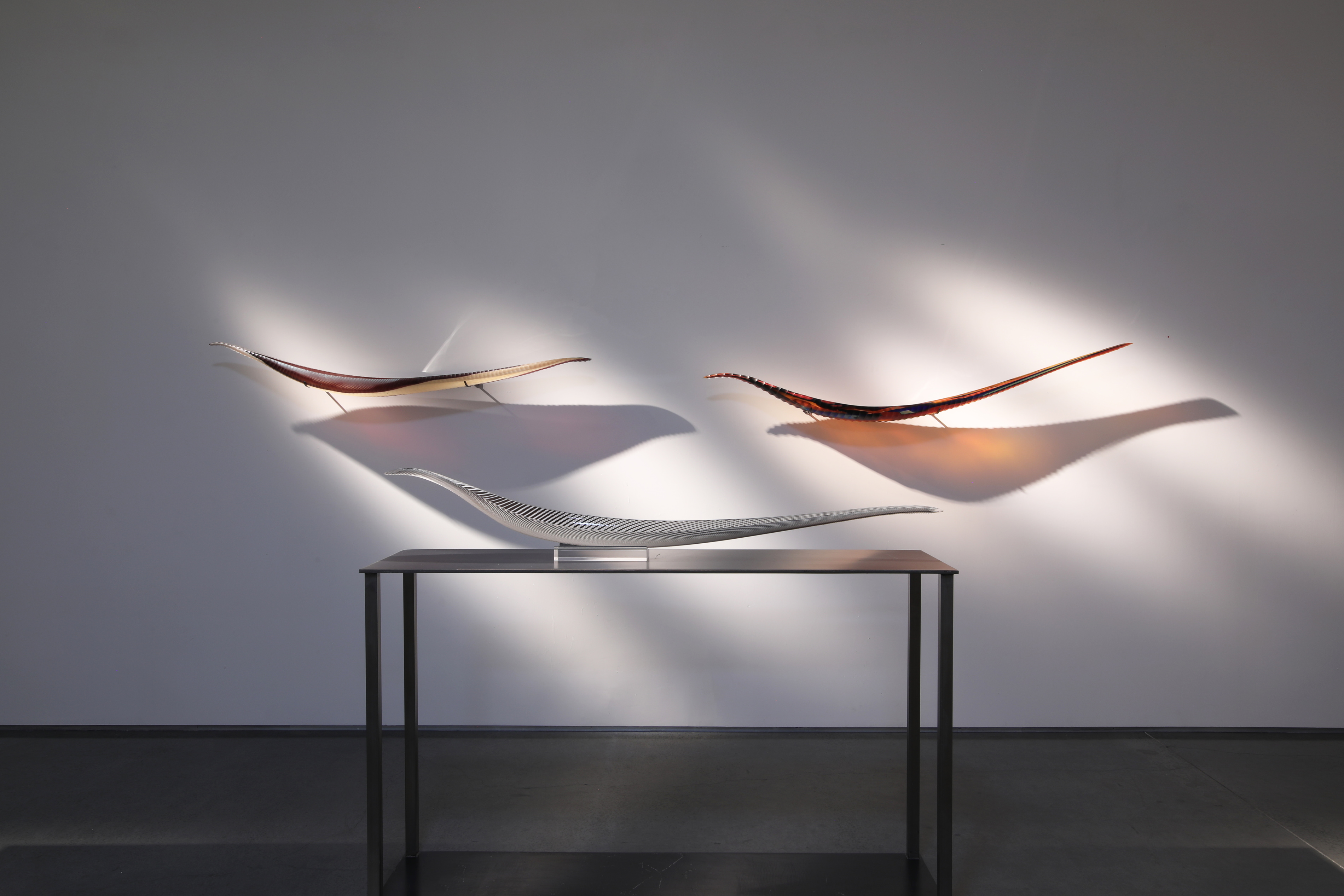 Lino Tagliapietra works, each titled "Endeavor".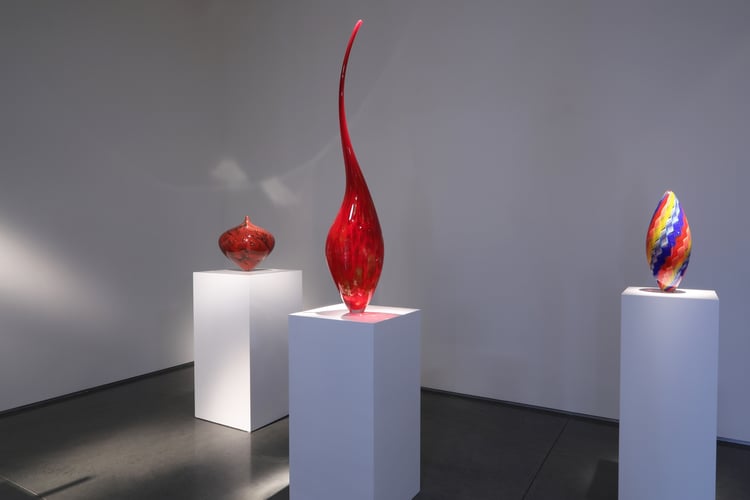 From left to right, Tagliapietra's "Hopi", "Dinosaur", and "Thila".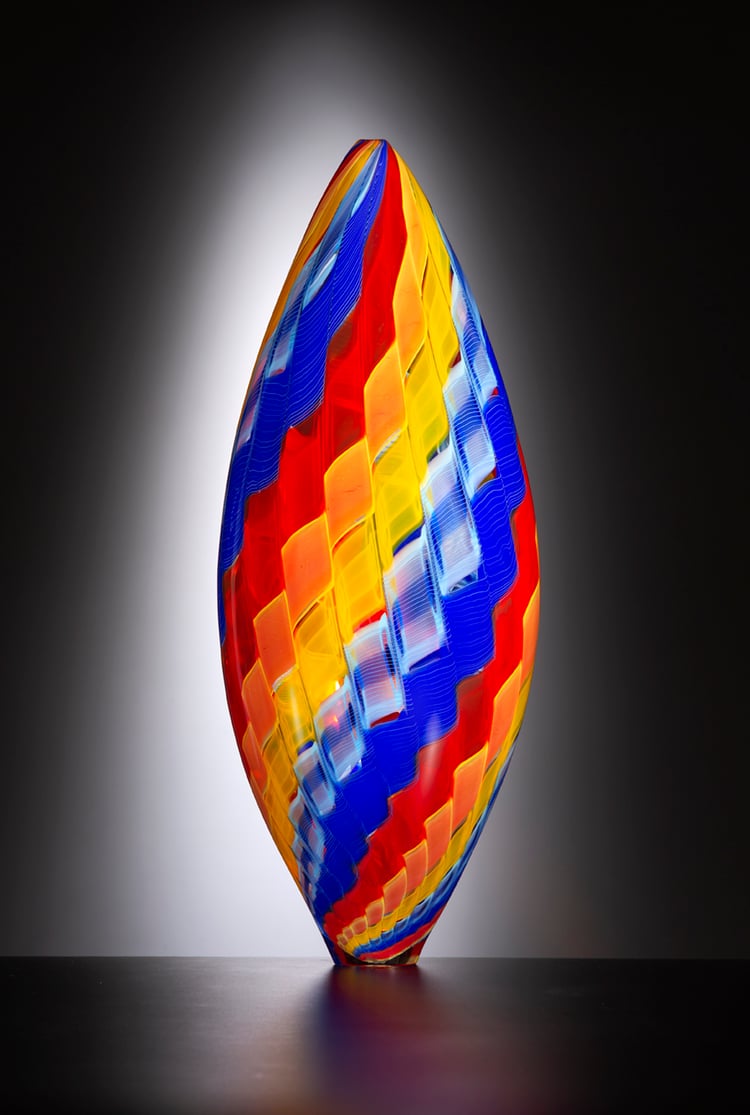 Tagliapietra - "Thila", glass, 7" x 17.75" x 7", Price on Request
For more on Lino Taglipietra, please visit: www.hohmann.art/tagliapietra
View available inventory by Lino Tagliapietra here
HOHMANN
44651 Village Court #142
Palm Desert, CA 92260
By appointment only - (760) 346-4243
www.hohmann.art/visit