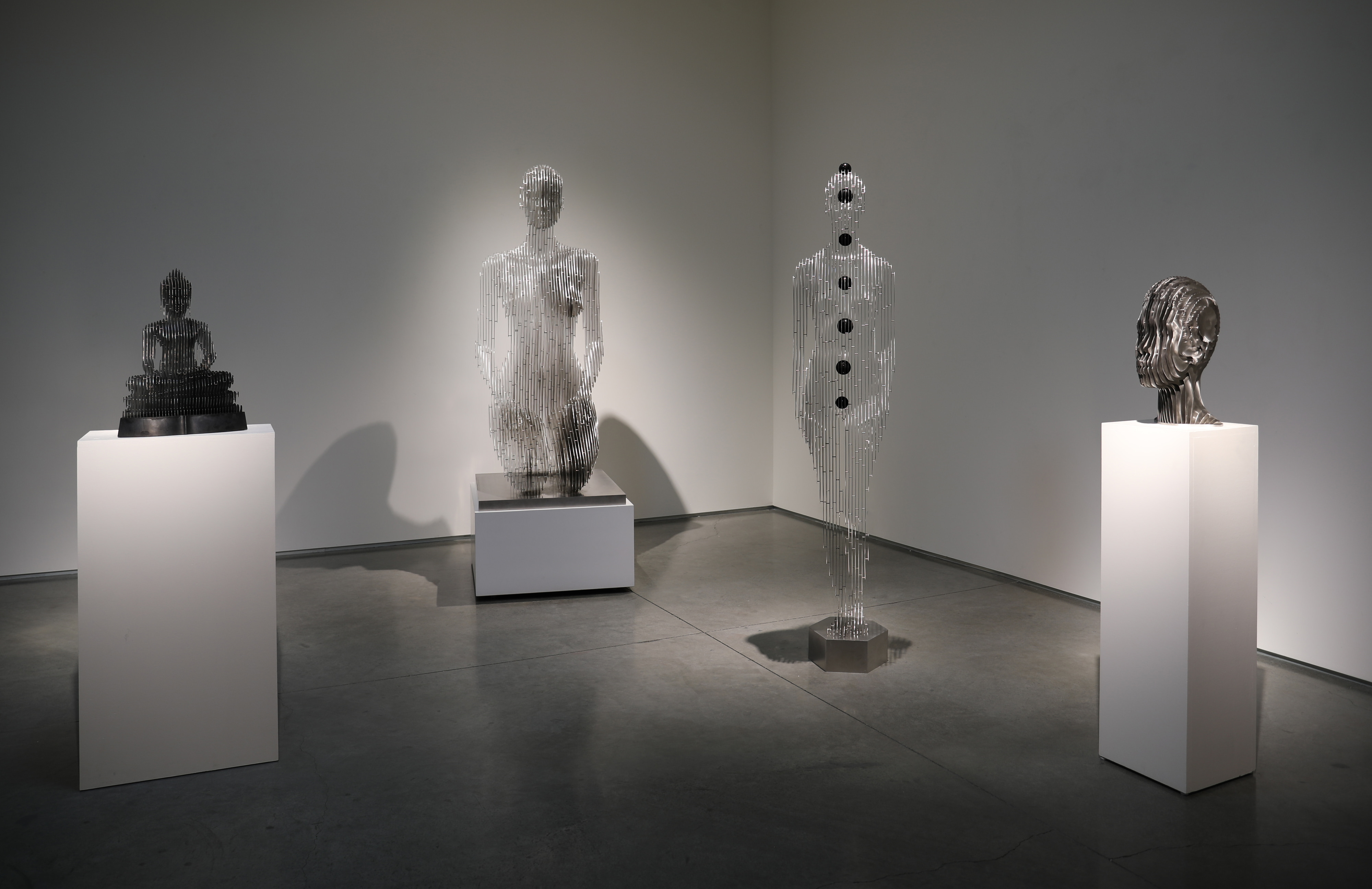 Julian Voss-Andreae, a quantum physicist turned sculptor, explores the juxtaposition between space and matter in breathtaking experiential works that lead the viewer to question and understand the molecular compositions that manifest all physicality. Perspectives change based on position of viewing, provoking reflection on the underlying composition of all constructions in our field of reality. His poignant and collectible oeuvre has taken on a universal momentum, spurring more than 20 major public commissions in North and South America, Europe, and Asia, resulting in the placement of major artworks by Hohmann into the public and private spheres. As one of Voss-Andreae's most prominent representative galleries, we are proud to debut these four new sculptures at Art Miami and then in our gallery in Palm Desert.
Click here to learn more about Julian Voss-Andreae
Among the four sculptures shown in Miami is also this "Maquette of a Portrait of a Woman", a study for a larger work. This is a one-of-a-kind sculpture, not a limited edition.