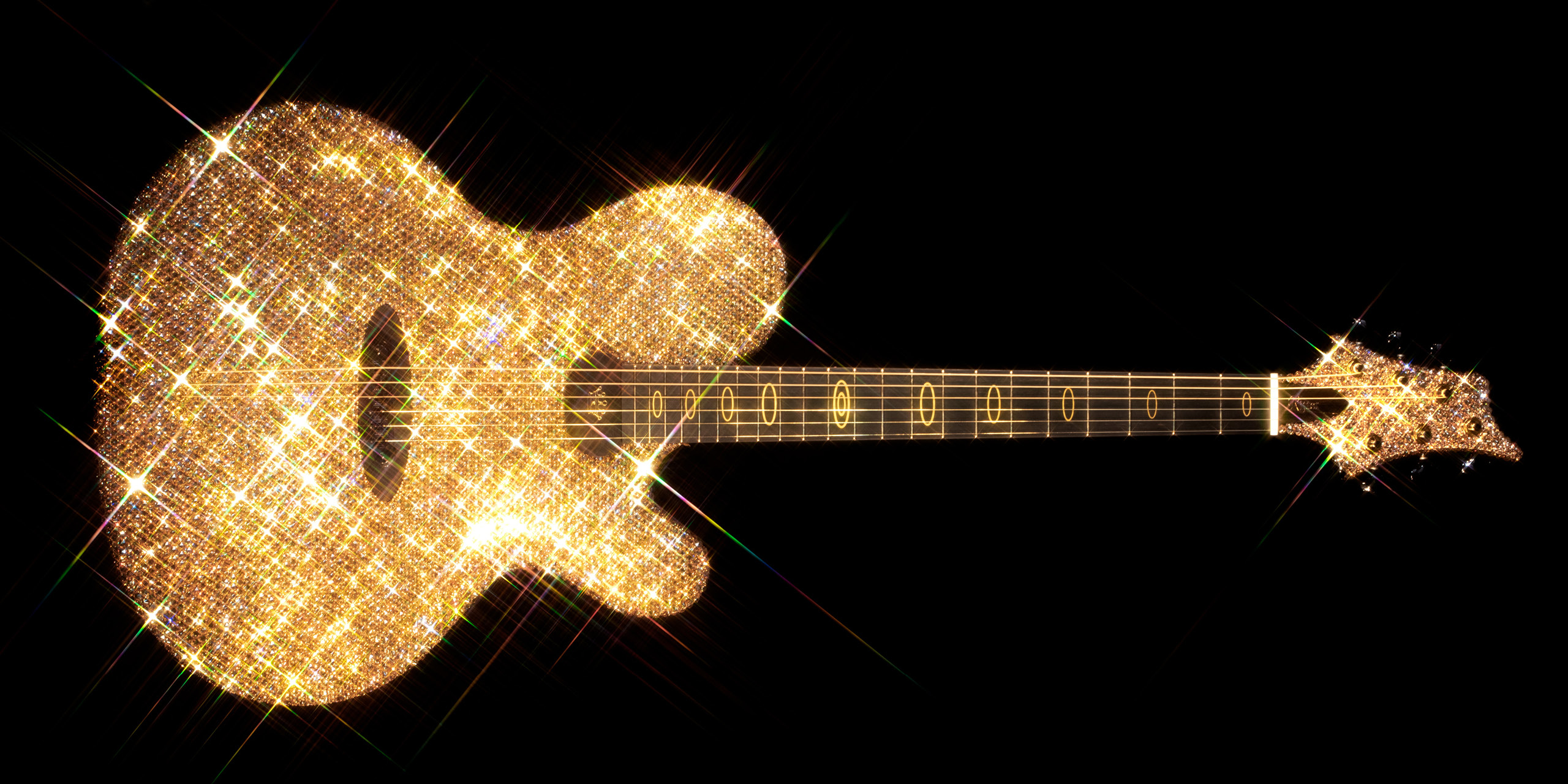 HOHMANN is pleased to present an artist reception for renown guitar builder, musician, and multi-media artist Jens Ritter at our Palm Springs Showroom February the 10th, from 5-8pm. An invitation with more information will come soon. Jens Ritter will be traveling from Europe to our Palm Springs Showroom to meet his fans and collectors for one night only. Save the date and don't miss this exclusive evening!
Pictured above is "The Sandokan", limited edition of 8. Number 2 is owned by Lady Gaga.
Jens Ritter is a German artist who grew up in a musical environment which aroused his passion and love for the electric guitar culture. After his studies of mechanical arts, Ritter focused on designing and crafting avant-garde guitars. Jens Ritter's works are collected by major museums like the Smithsonian Museum in Washington D.C, the Boston Museum Of Fine Arts, the MET - Metropolitan Museum Of Art in New York City, Prince, George Benson, Nile Rodgers, Mary J. Blige, Phil Lesh of the Grateful Dead, Sammy Hagar of Van Halen and other major music production artists.
CLICK HERE TO SEE ALL WORK FEATURED IN EXHIBITION
For more on Jens Ritter, please visit: www.hohmann.art/jensritter
Jens Ritter creates art in a similar fashion to songwriters weaving lyrics, where pure emotion takes reign and synchronistically orchestrates a piece from which tune is born – he communicates his feelings silently and manually through the machinations of his hands via constructing exquisitely individual electric guitars, of which he is both sculptor and conductor. Rock and roll masterpieces materialize beneath his inspiration's gaze, showcasing not only a life led through the permutations of song, but also, the material constructions of an instrument manifested by his imagination at any given point in time. Perpetually lifted by music, Ritter has constructed an homage to the sanctity of sound with his latest series Sleeping Beauties, a specialized composition of electric guitars that are sealed off from playing for 100 years, their voices squelched until a future day when they can be unleashed as virtual heirlooms of art and the creative impetus. Ritter's limited-edition guitars are world renowned and share space in the private collections of many music aficionados, including Lady Gaga.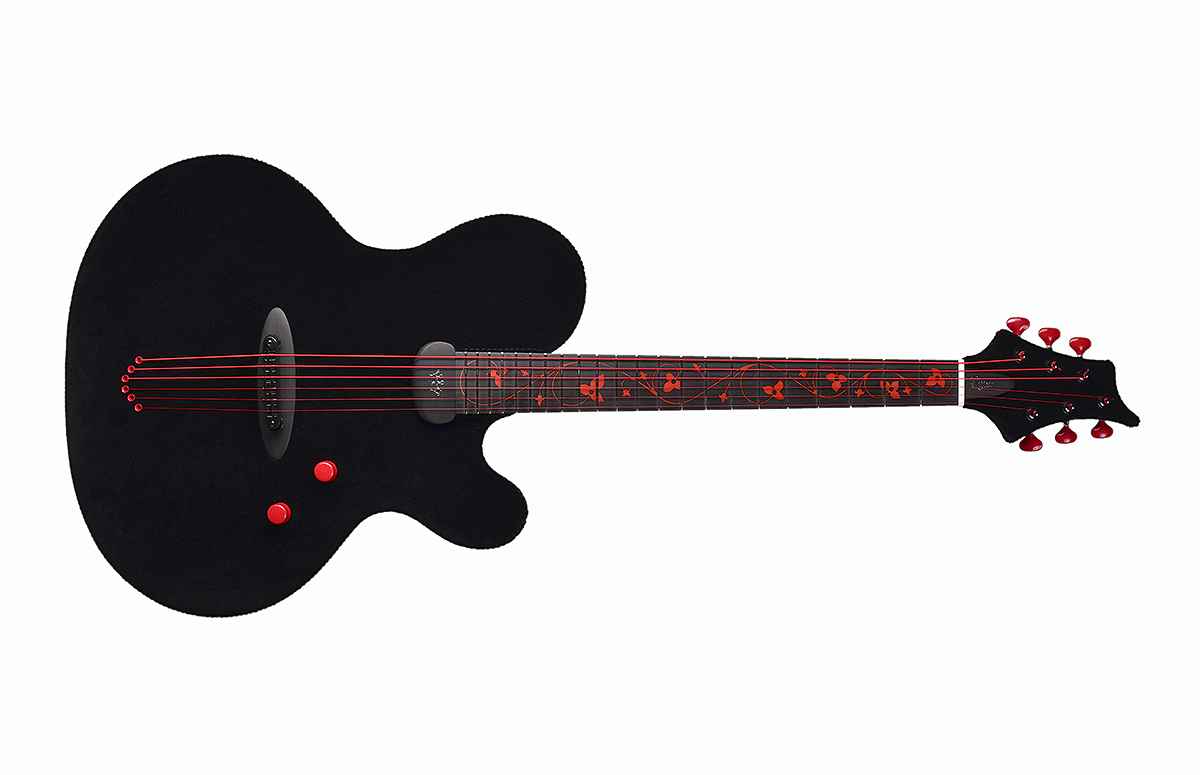 Jens Ritter - "Panther's Dark Secret", Mixed Media, 22.5" x 41" x 2", Price on Request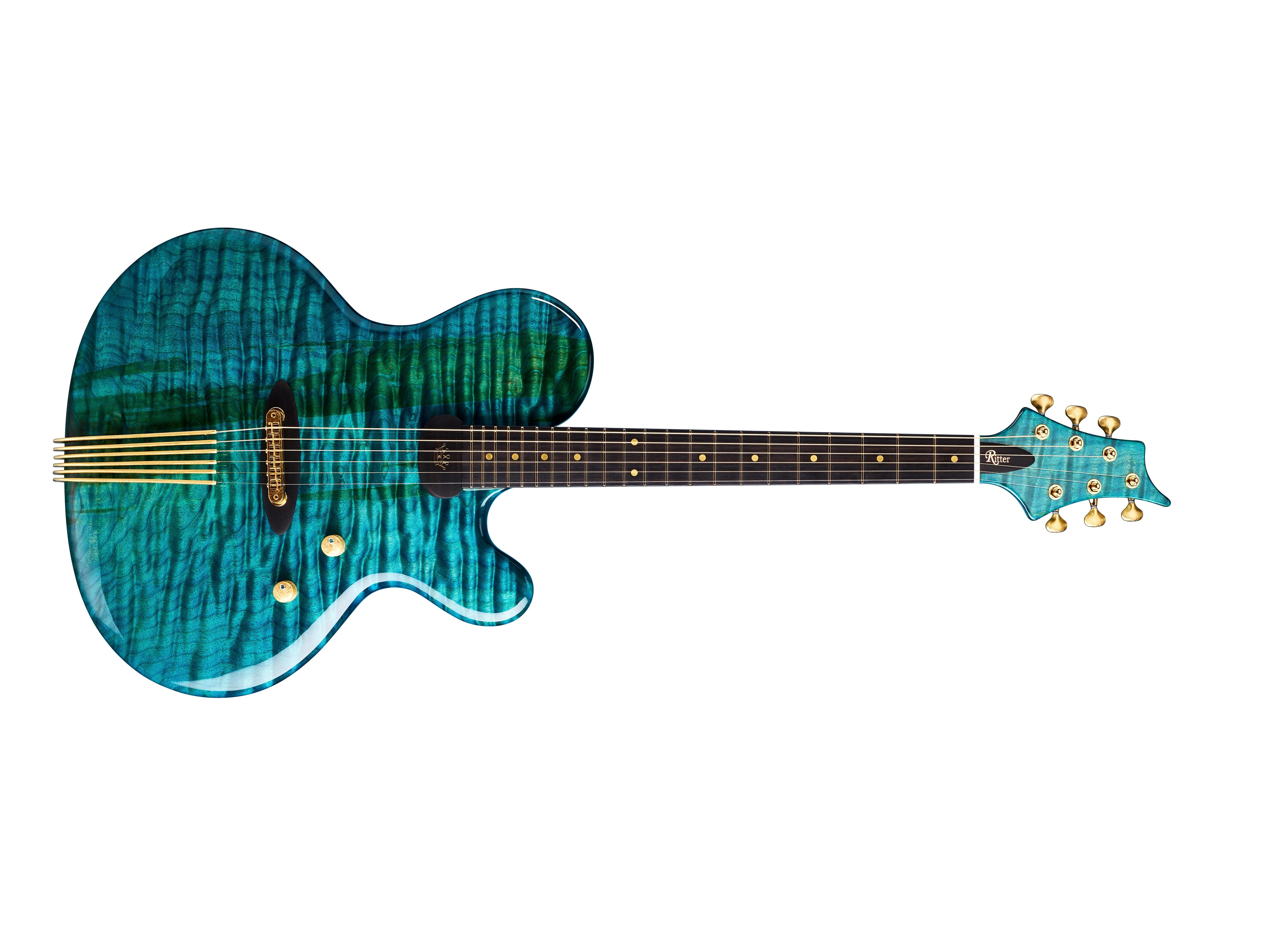 Jens Ritter - "The Alcudia Bay 2.0", Mixed Media, 22.5" x 41" x 2", Price on Request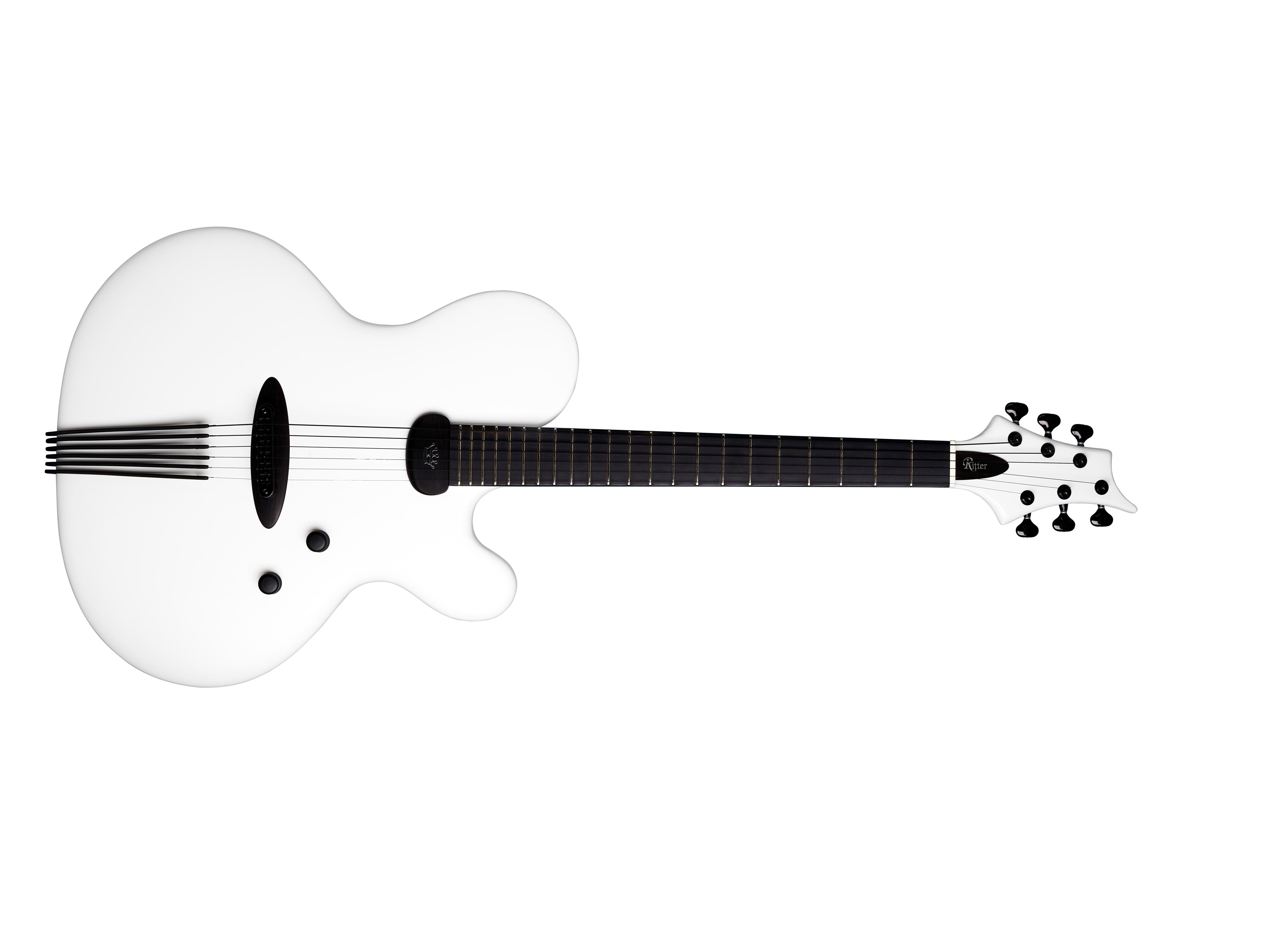 Jens Ritter - "The Carrara Princess", Mixed Media, 28" x 43" x 3", Price on Request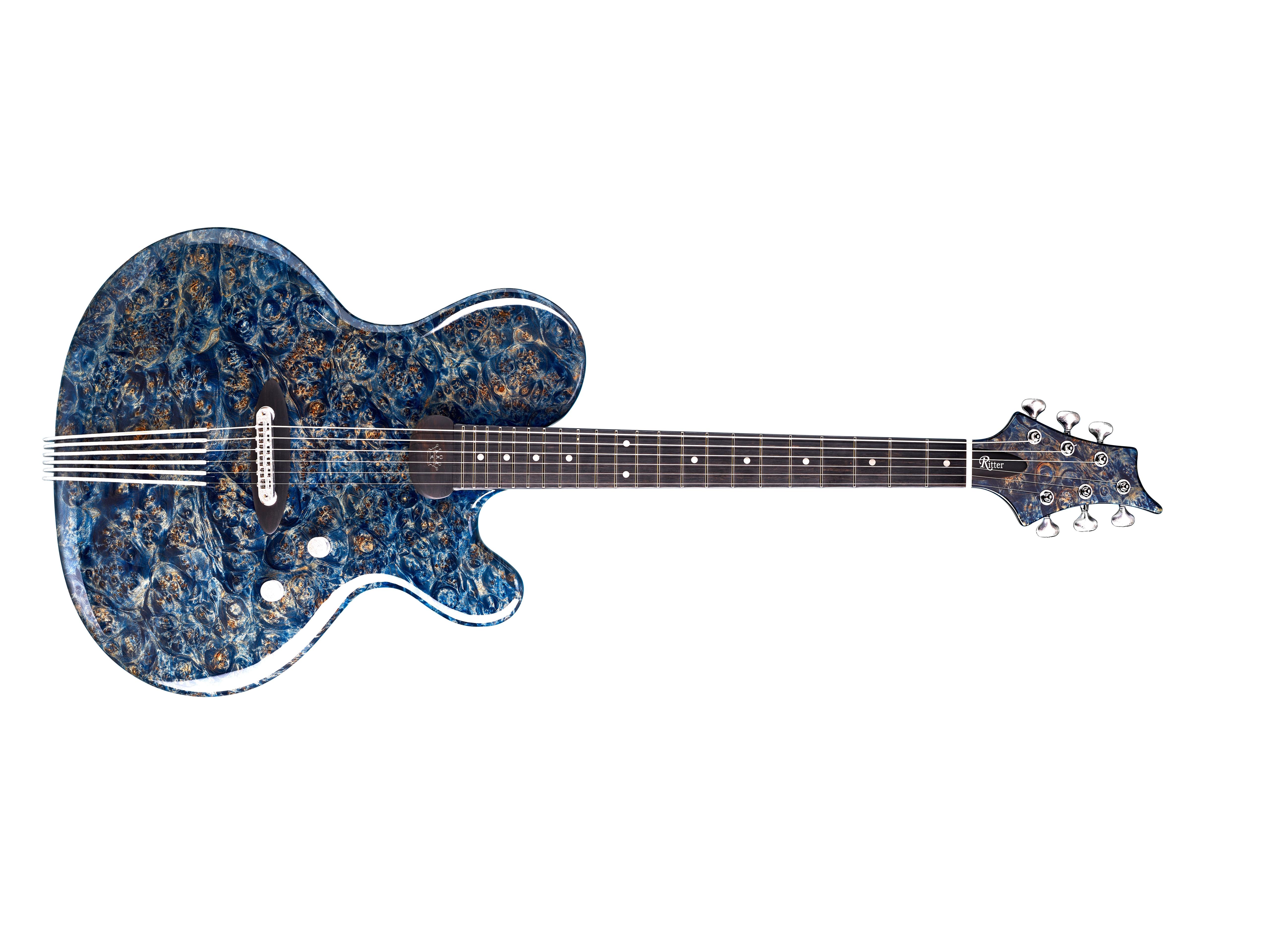 Jens Ritter - "View from the Moving Castle", Mixed Media, 18" x 43" x 3", Price on Request