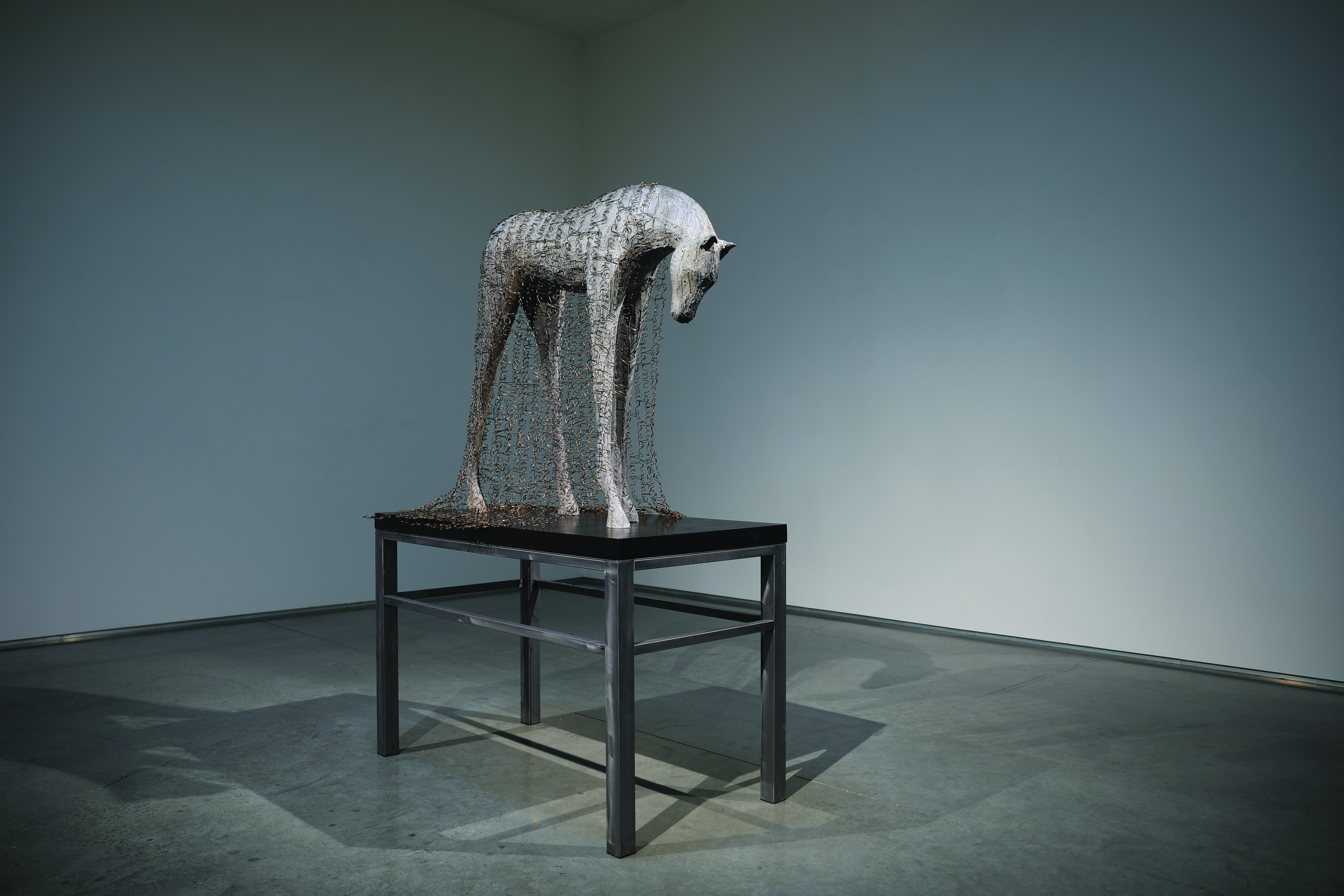 Three moments. Two minimalist figures touch hands to remark on intimacy's dance. A woman holds a coat of words to comfort herself with memory. A horse walks through a valley draped in a blanket of script. The depth of our human condition is the treasure field that artist jd hansen mines to produce her poignant contemporary sculptures. From idea to concept to final piece, the written word allows her to plumb existence's very soul through poems, which are then metaphorically and visually realized in stunningly patinaed bronze. Life and the experience of self-individuation along the path is a highly personal one, yet hansen splays herself bare, delivering a glimpse into her heart and its current reality. Be it euphoria, love, joy, grief, or struggle, no crevasse of emotion is left unexplored.
Hohmann premieres two new sculptures at this year's edition of Art Miami.
Click here to learn more about jd hansen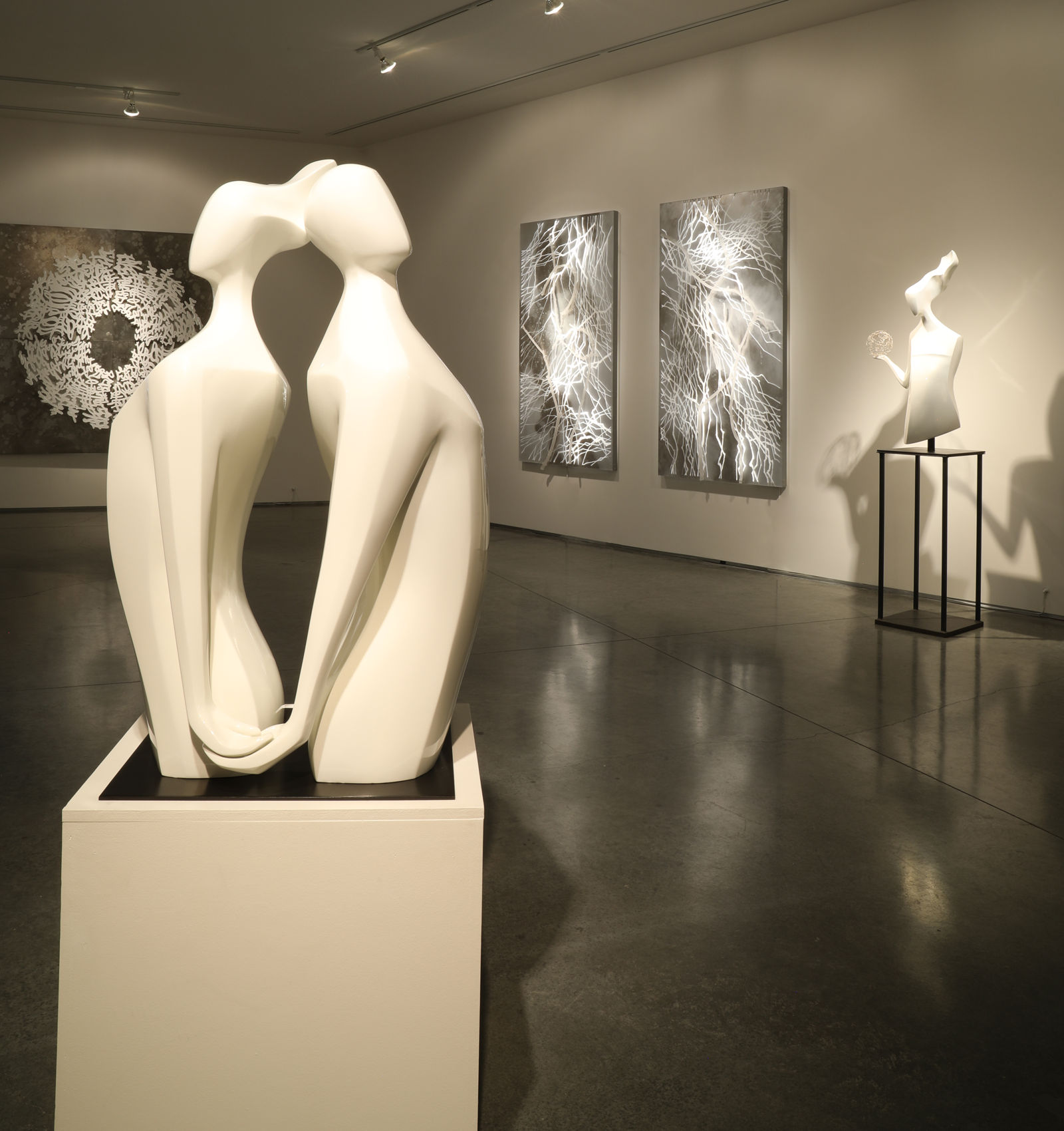 "Soulmates" (42" version) at the Hohmann gallery on Village Court in Palm Desert.