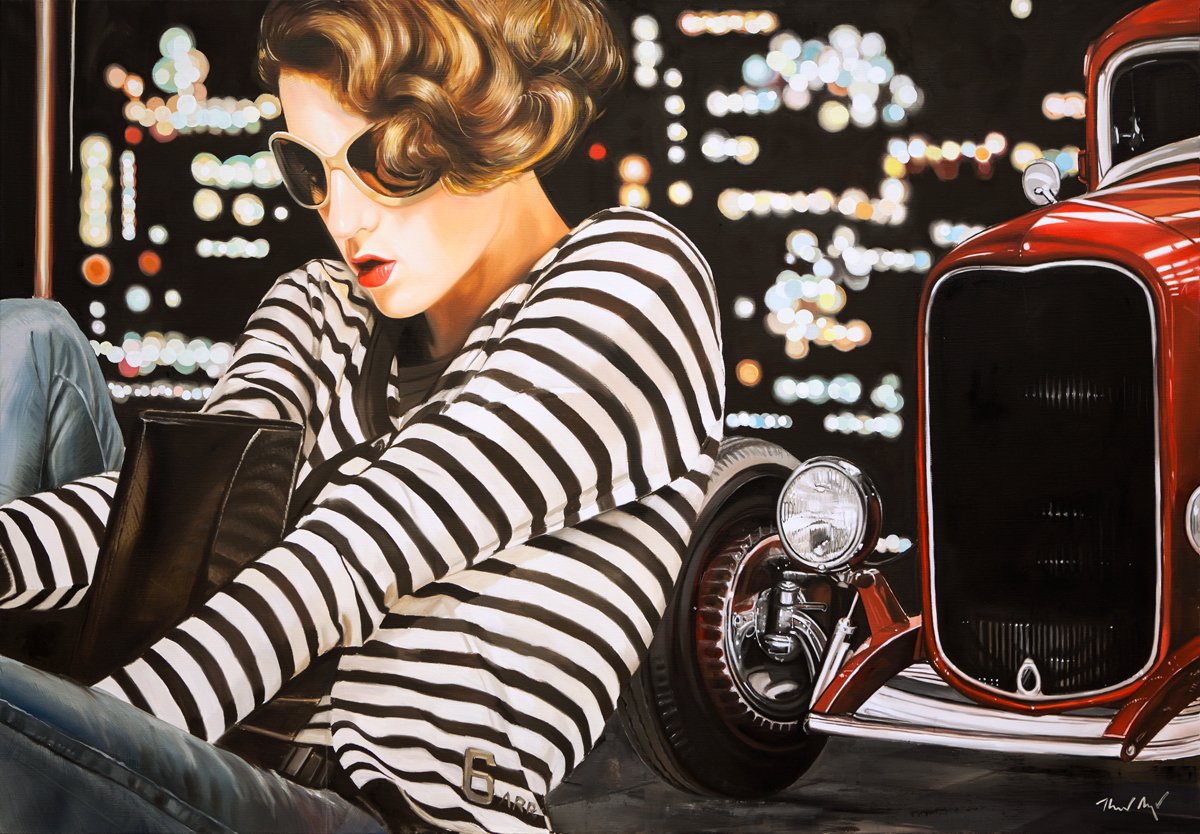 Heiner Meyer will be marking his 5 decade spanning career with an incredible museum retrospective "More Beautiful Than Real" at the Kunsthalle Messmer in Germany. The exhibition will showcase works spanning Meyer's career from the 1970's to present day. "More Beautiful Than Real" will run from March 4th to June 25th.
Heiner Meyer was born in Bielefeld, Germany in 1953 and has emerged as one of Germany's most important Pop artists. He has been delivering freeze-frame glimpses of our national consumer psyche for nearly forty years.

His paintings present an unbiased, outsider's view of American Pop Culture through dynamic works combining the influential imagery of our lives. Unlike the Pop Art movement which focused on the individual everyday object, Meyer's work highlights the stream of juxtaposing visuals fed to us daily from the past and the present that reflect upon who we are.
From his early years as an artist, in which he was an assistant to Salvador Dali, being honored as the opening exhibition artist for the Museum of Contemporary Art in Giessen, Germany, Meyer has stayed true to his voice. Although the visuals continue to change, running through the annals of historical through present day culture, it has remained the consistent responsibility of the viewer to laden the visuals with any inner meaning, value or consideration based on their personal experience, attitude and place within paintings' contexts.
VIEW AVAILABLE WORKS BY HEINER MEYER or log into your my.hohmann.art account and see the selection with prices
Learn more about Heiner Meyer: wwww.hohmann.art/heinermeyer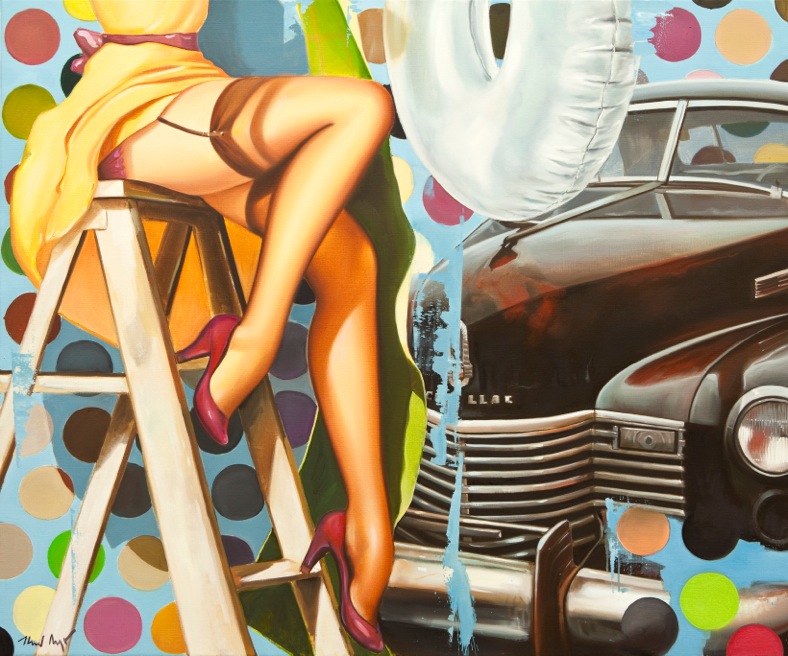 Meyer - "Cadillac", Oil on Canvas, 39" x 47", 41.25" x 49.25" framed, Price on Request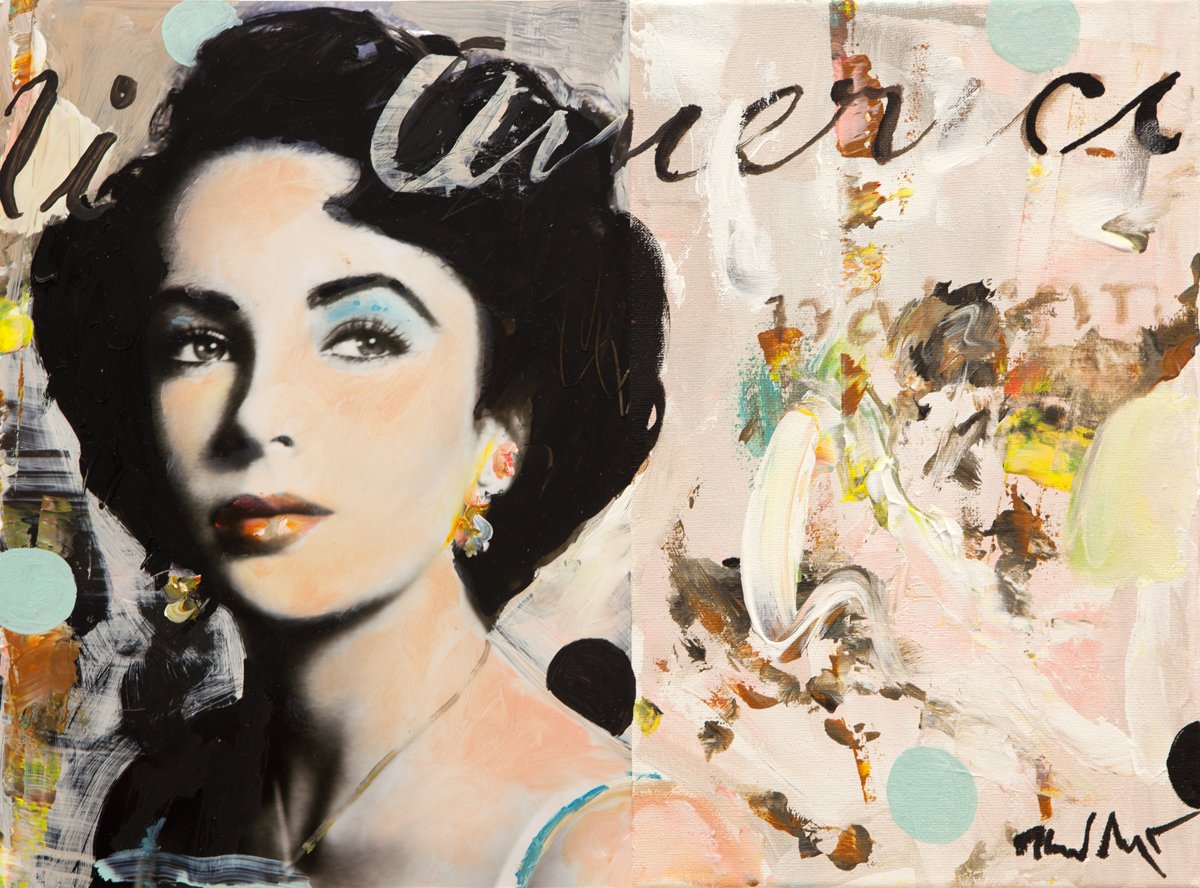 Heiner Meyer - "17" Oil and Photography on Canvas, 12" x 15.75", price on request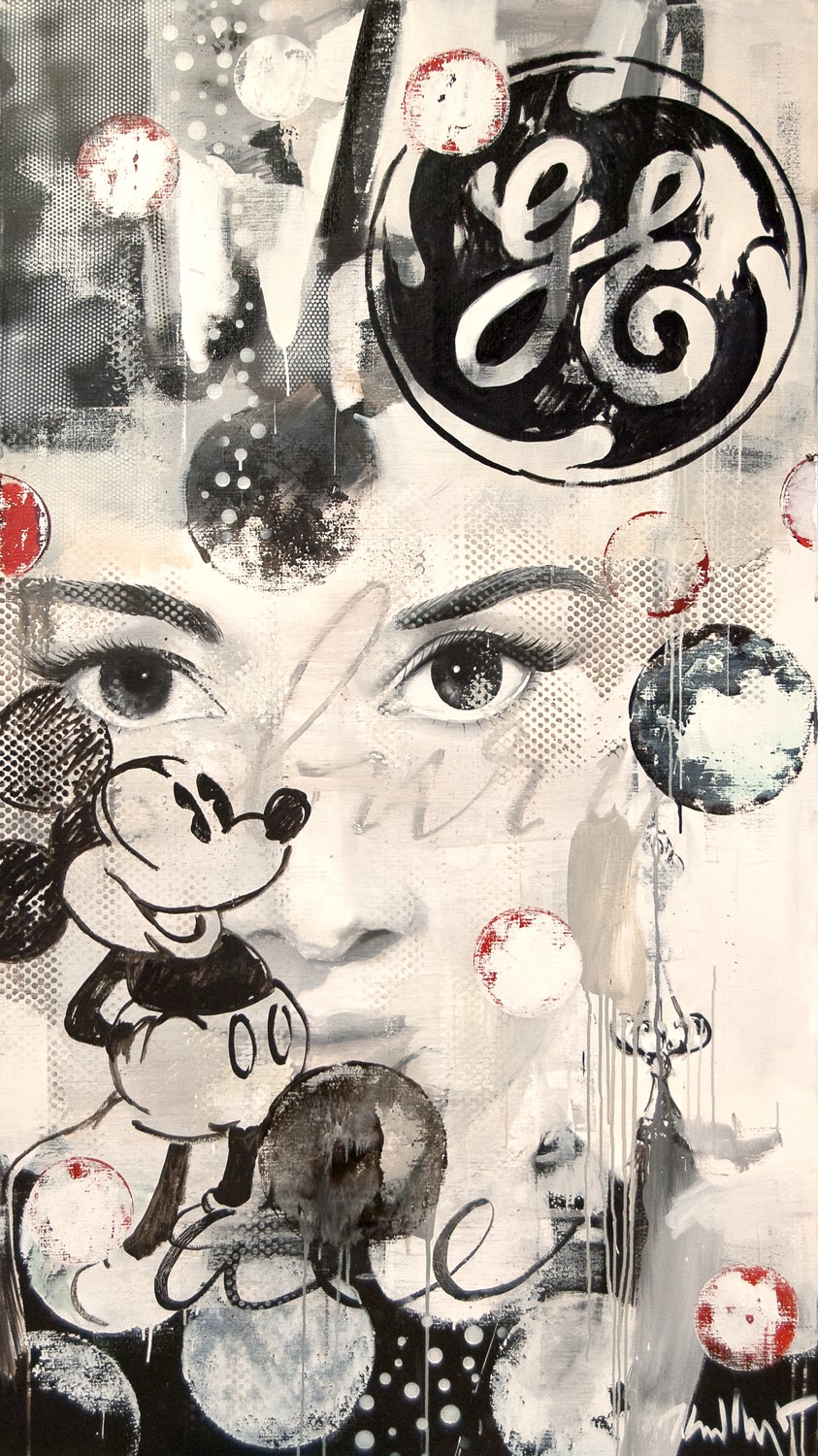 Meyer - "Energy", Oil and Photography on Canvas, 63" x 48" Price on Request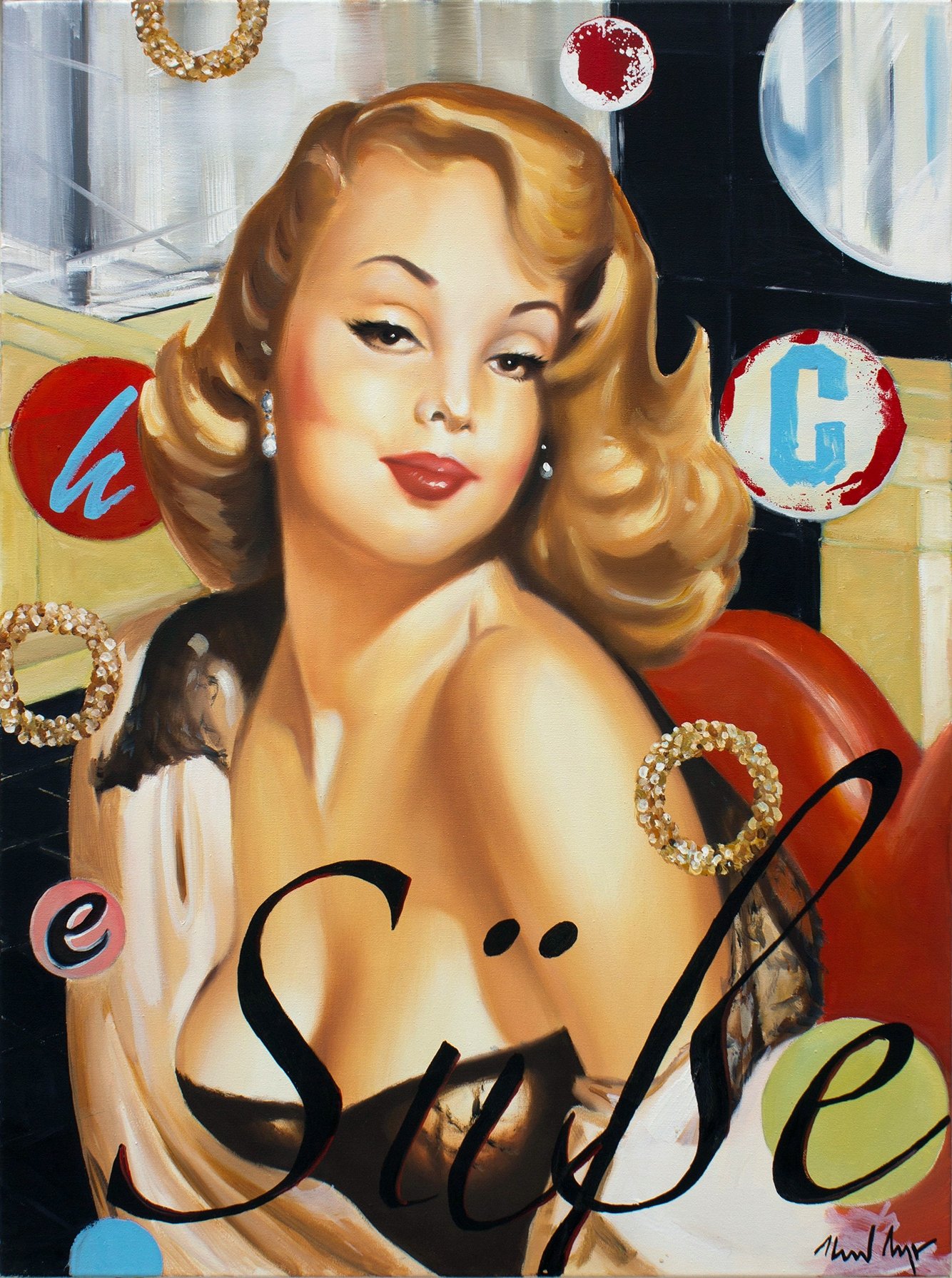 Meyer - "Susse", Oil on Canvas, 31.5" x 23.5", 33.5" x 25.5" framed, Price on Request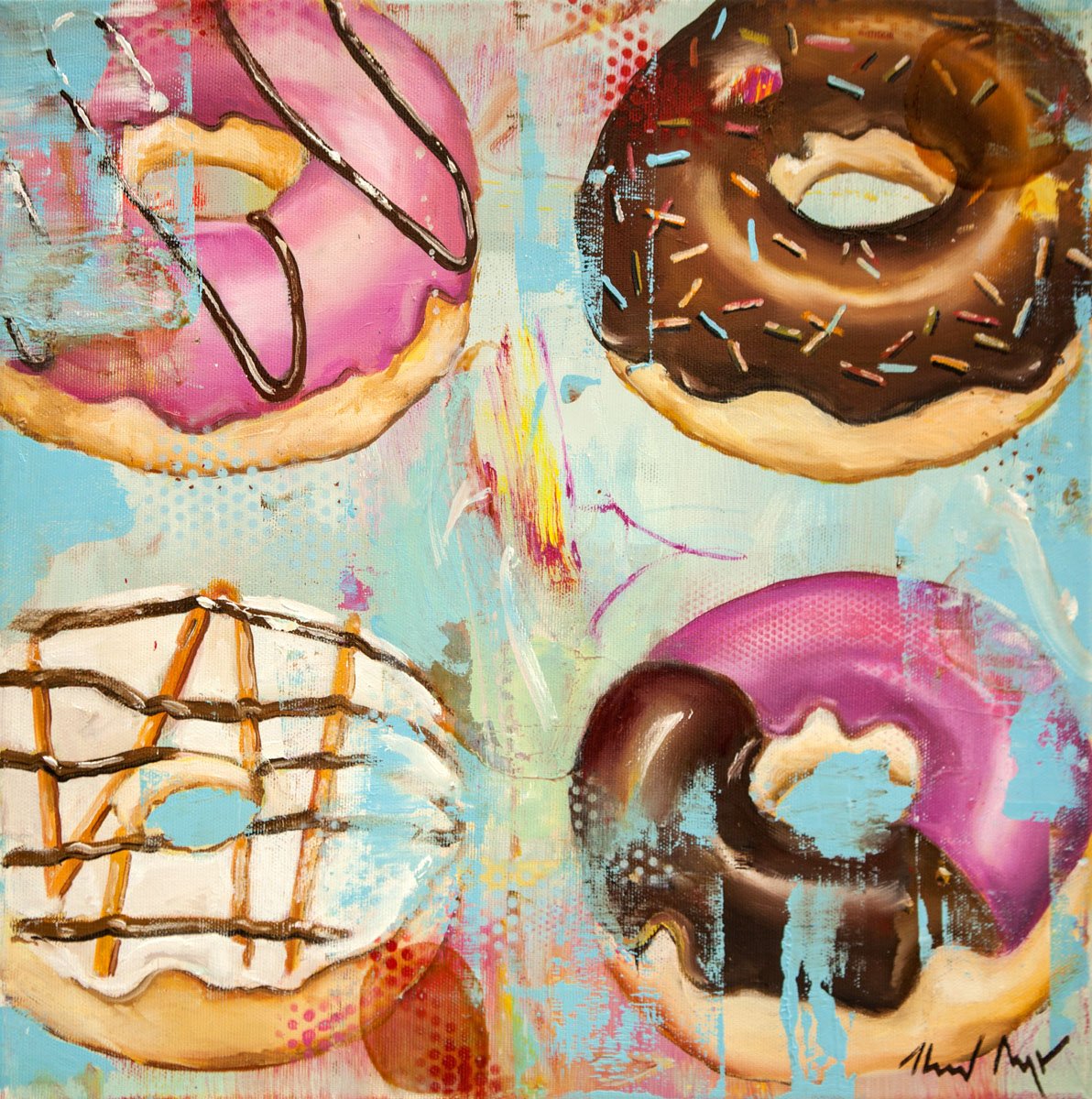 Meyer - "Battle of Lepanto", Oil on Canvas, 15.75" x 15.75", 18" x 18" framed, Price on Request
Learn more about the museum show in Germany
HOHMANN
44651 Village Court #142
Palm Desert, CA 92260
Mon - Fri 11am - 5pm
Appointments are not required but greatly appreciated, especially if you are coming to see a specific item because not all works are on display.

www.hohmann.art/visit