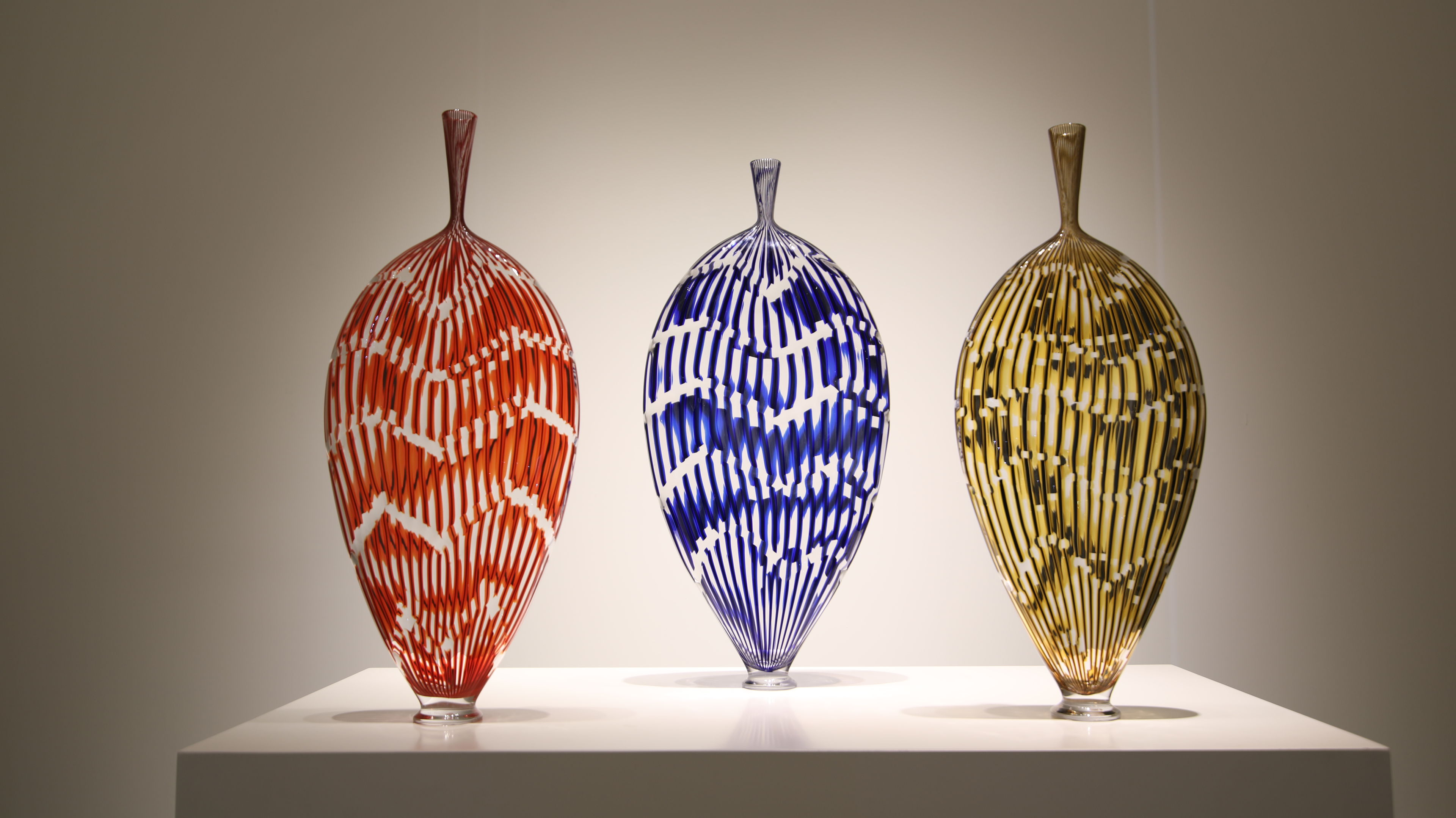 The exhibition "New Works" by Dante Marioni is presented in collaboration with Austin Art Projects.
The son of American studio glass pioneer Paul Marioni, Dante Marioni was raised in a family of artists that includes two well-known uncles, painter Joseph Marioni, and conceptual artist Tom Marioni.
Dante Marioni burst onto the international glass scene at the age of 19 with a signature style that has been described as the purest of classical forms executed in glass by an American glassblower. His amphoras, vases, and ewers are derived from Greek and Etruscan prototypes, yet they are imaginatively and sometimes whimsically reinterpreted. His impossibly elongated, sinuous shapes are made with bright and saturated contrasting colors.
Marioni's sophisticated glass objects evoke the rich tradition of classical Mediterranean pottery and bronzes, and of Marioni's training in centuries-old Venetian glassblowing techniques with some of the greatest masters in contemporary glass.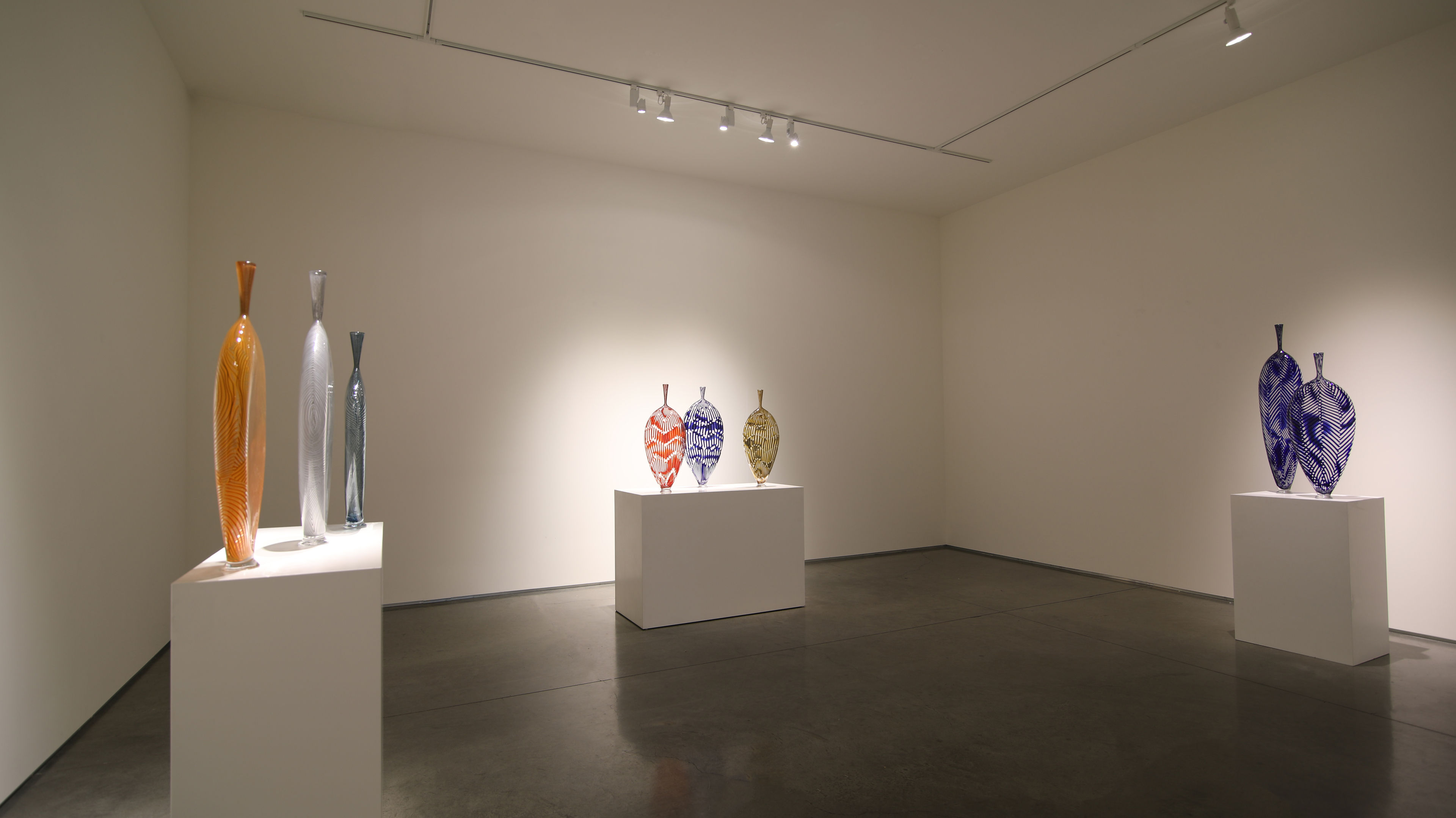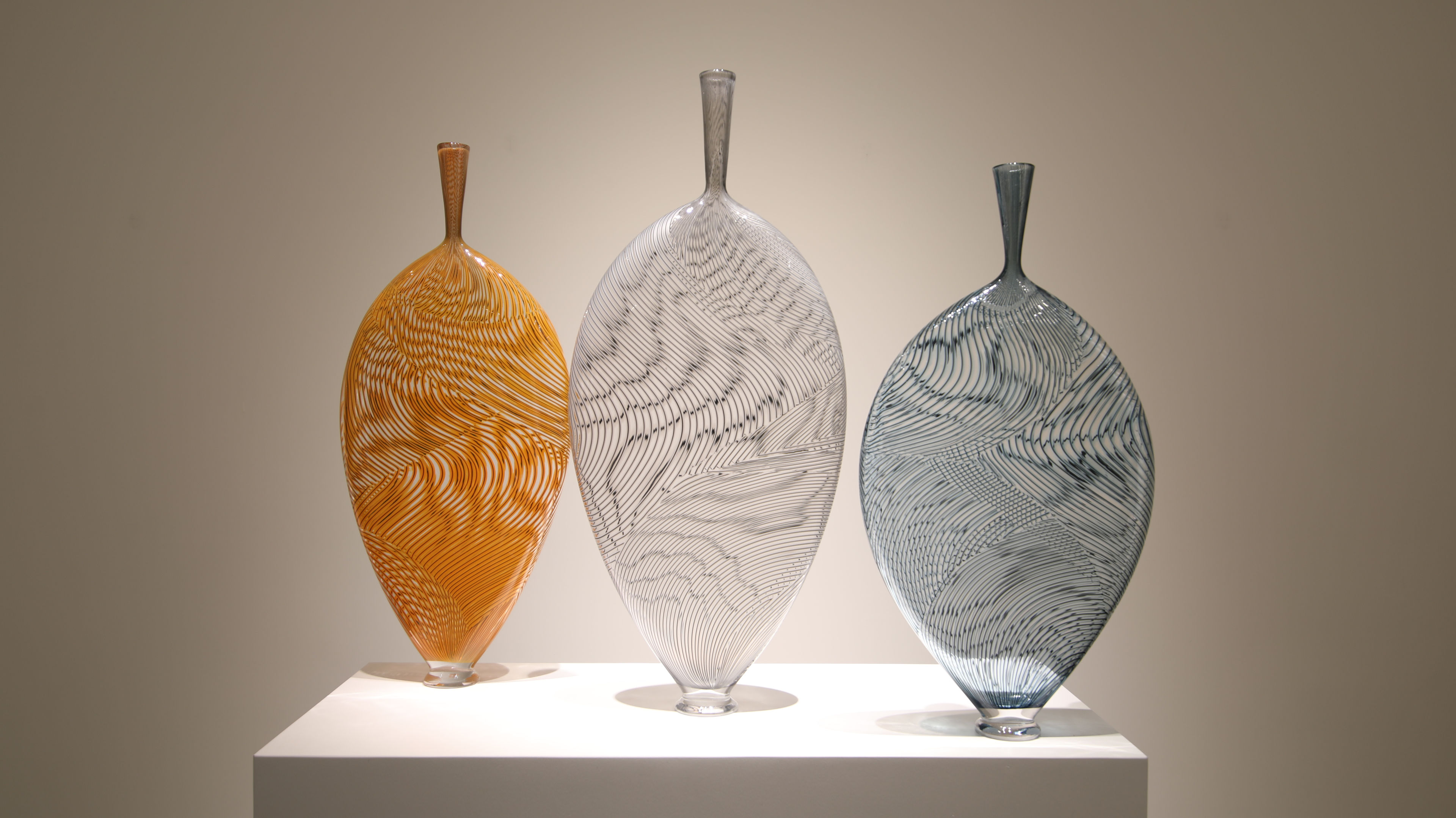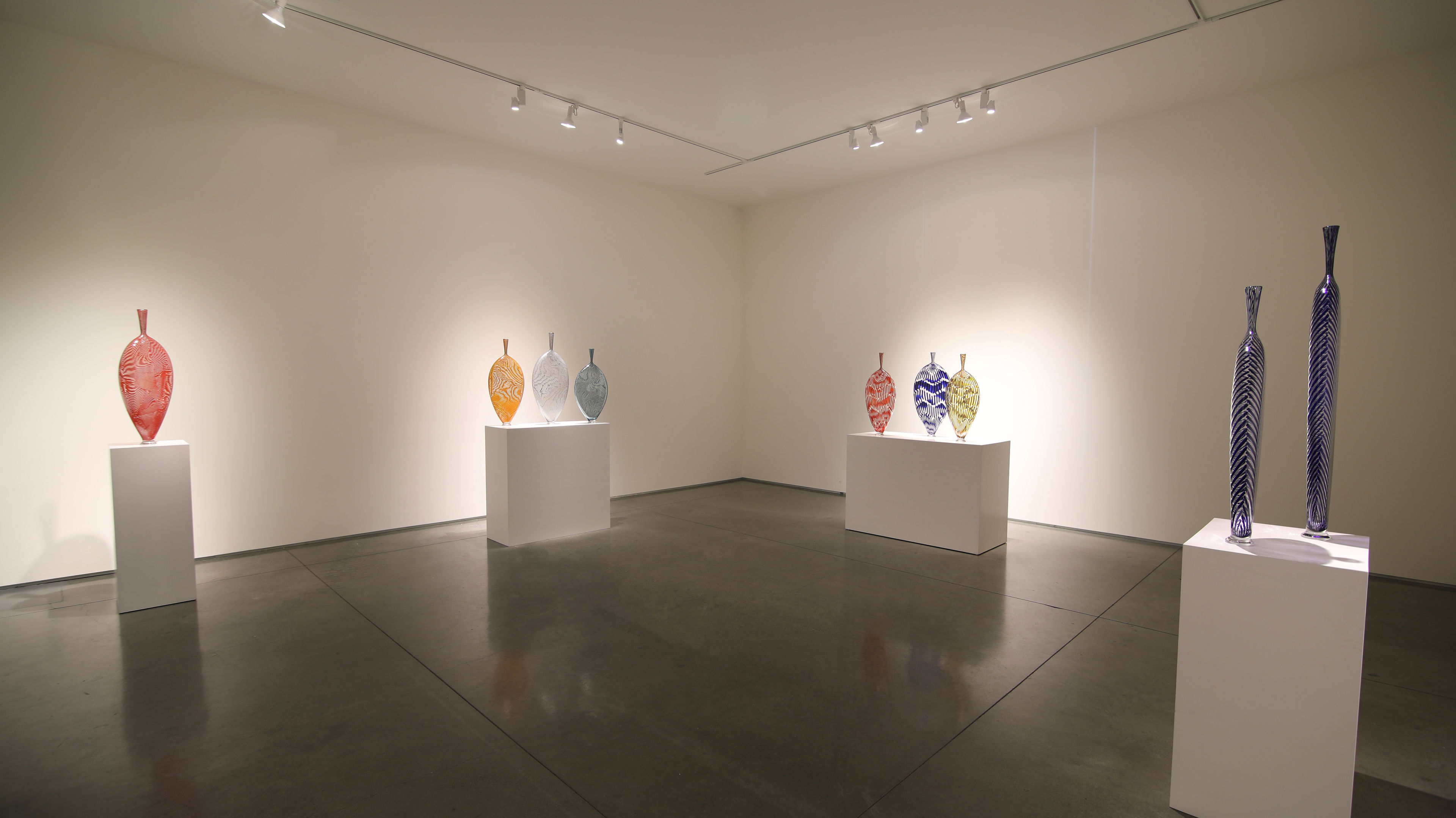 The exhibition can be visited with no appointment necessary Monday - Friday from 11 - 5.
HOHMANN
44651 Village Court
Palm Desert, CA 92260
www.hohmann.art/visit
(760) 346-4243
Monday - Friday 11-5, Saturday by appointment.