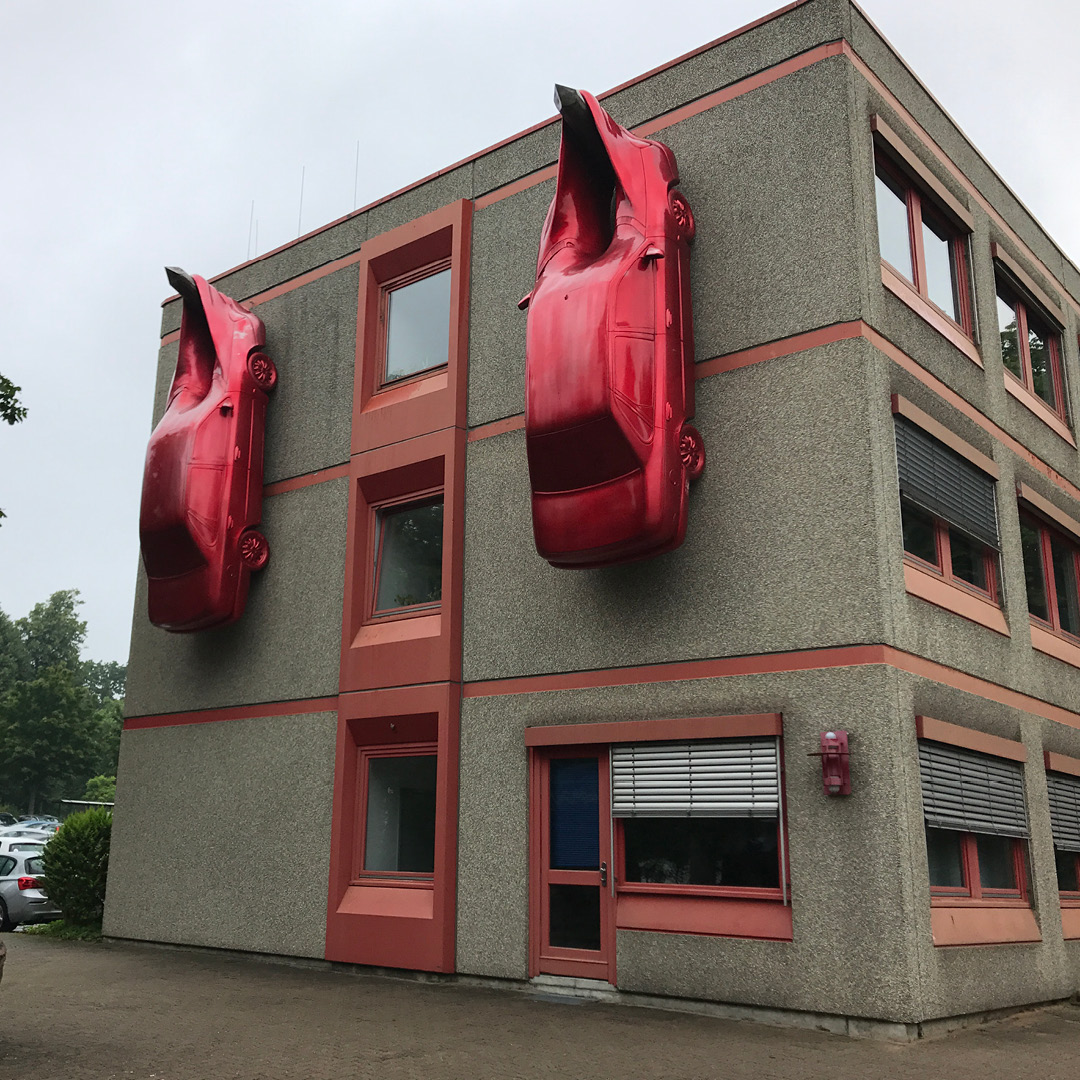 On June 30th, 2023, the CECUT Tijuana Cultural Museum will open a solo exhibition with important works by the controversial Czech artist David Cerny. Locally in California, Cerny is best known for his major public installation, the "Palm Springs Babies," which has been on display in downtown Palm Springs across from the Palm Springs Art Museum since 2018. The installation will be part of the museum show and therefore leave Palm Springs in the coming weeks.
When the original set of his "Tower Babies" was installed in Palm Springs, a dialogue ensued in a maelstrom of "love it or hate it" debate. The gigantic infants crawling through an empty lot, which have bar codes for faces to express the artist's disdain and disturbance over the dehumanization of society, became a cherished destination, garnering the nickname "Palm Springs Babies."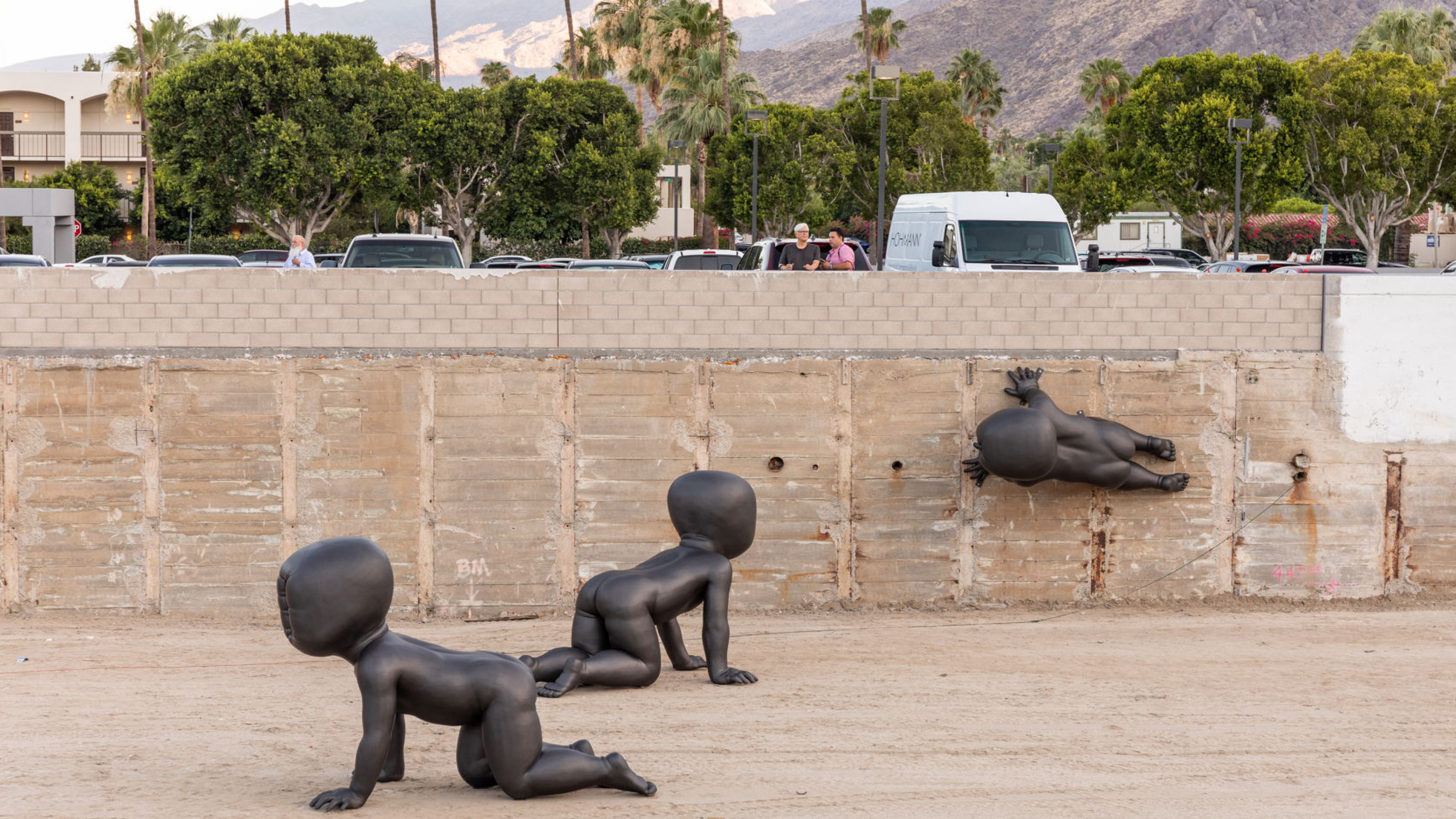 Cerny represents a sign of the times and has been gaining worldwide attention of late. He considers himself a street artist because of a deep motivation for his art to be experienced outside the context of art galleries and museums in a public arena where his messages can reach the general population. Equal parts visual creative, engineer, architect, pilot, rebel, and genius, his work has largely gained him notoriety as a provocateur.
As an outspoken anti-communist, Cerny first gained major attention when he painted a Russian tank bright pink. The Soviet war memorial in the center of Prague was then affixed with a large middle finger, extending upward from the top of the vehicle. For the people of the Czech Republic who perceived the 1968 Russian liberation as an occupation, this heroic act of standing up to the superpower gained Cerny a metaphorical place alongside the proverbial David against Goliath.
In another stance against Russia in 2013, Cerny placed a 30' middle finger on a barge in the Vltava River in front of the presidential palace; an in-your-face communication for then palace resident, and communist sympathizer, President Milos Zeman. Most recently, he repainted one of his earlier works, a buried Russian tank, in the Ukrainian colors to show his support for their plight.
Cerny's art often induces heated reflection as it evokes strong emotions from its viewers and his reputation for arousing discussion as an infamous contemporary artist is not confined to Prague, where one can find more than 20 major public installations, often with no identification or hint about the artist, who wants to provoke, but isn't necessarily looking for more fame. It is also in Prague, where recently a museum opened that is entirely dedicated to Cerny's work. At his request, it was named "Musoleum," a play on the word mausoleum, a tomb or grave. It is a humorous self-critique about the fact "that usually mostly dead artists have their own museum," says Cerny about the five-story building filled with his life's work.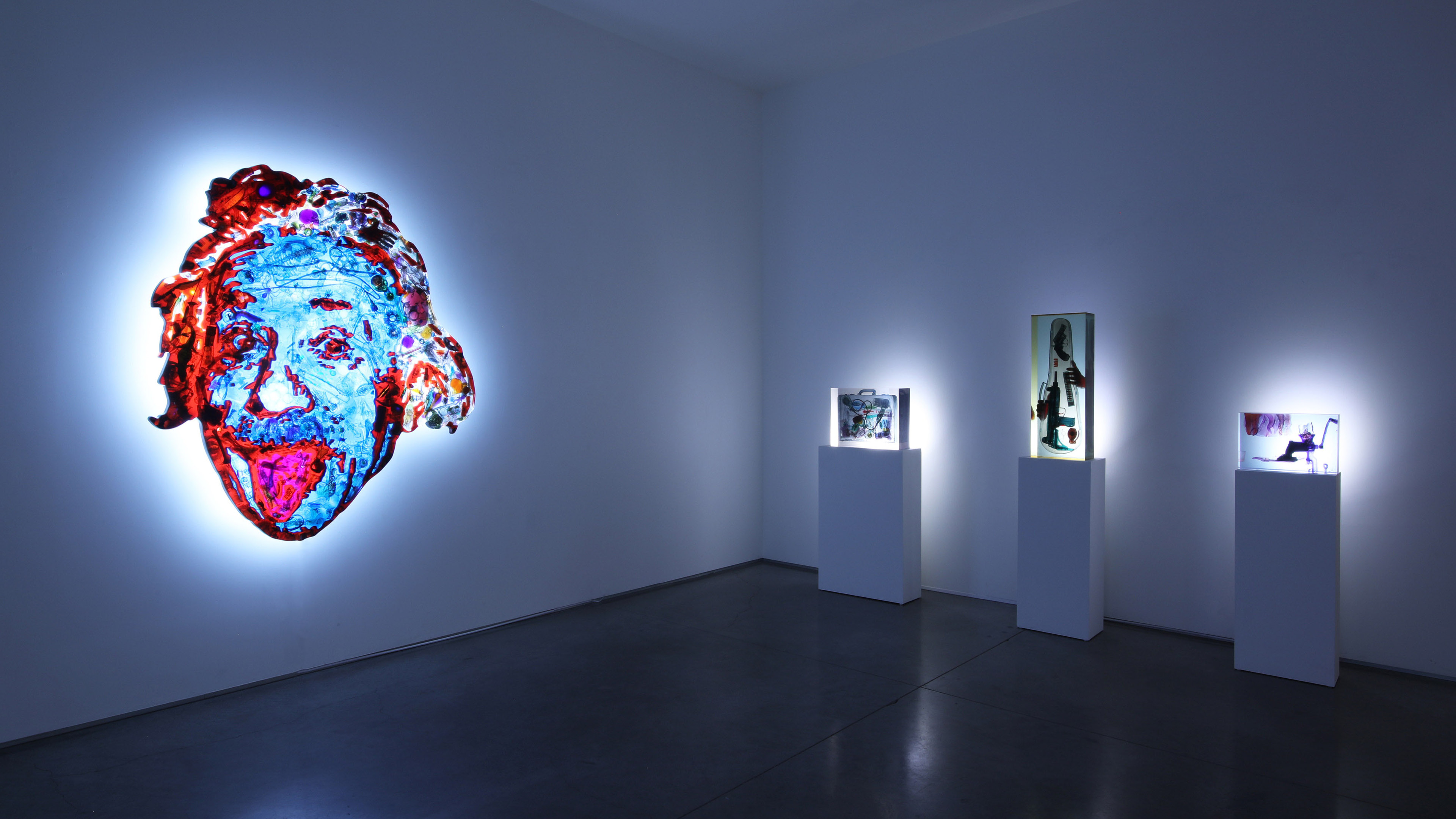 Cerny's innate rebelliousness is also graced with brilliance. Many recent works were created through his proprietary and mind-bending technique of creating three-dimensional objects, embedded in polymer resin, that appear as if in an x-ray machine – solid yet see-through. These awe-inspiring pieces remark on the subliminal constituents of their overall images or become singular components of compositions intended to relay a strong point.
Although Cerny has been subject to much criticism, his monumental installations can be found worldwide. Currently, Cerny is anticipating the unveiling of his latest piece – a 21-foot-tall kinetic sculpture of artist and director David Lynch's head – which will grace the corner of newly built apartments at 1550 Lincoln Boulevard in Santa Monica, California.
Christian Hohmann, Palm Desert-based gallery owner, and Cerny's US representative, feels it is imperative to engage with artists who are not afraid to investigate the political climate, war machine, and other social issues of our tumultuous contemporary times.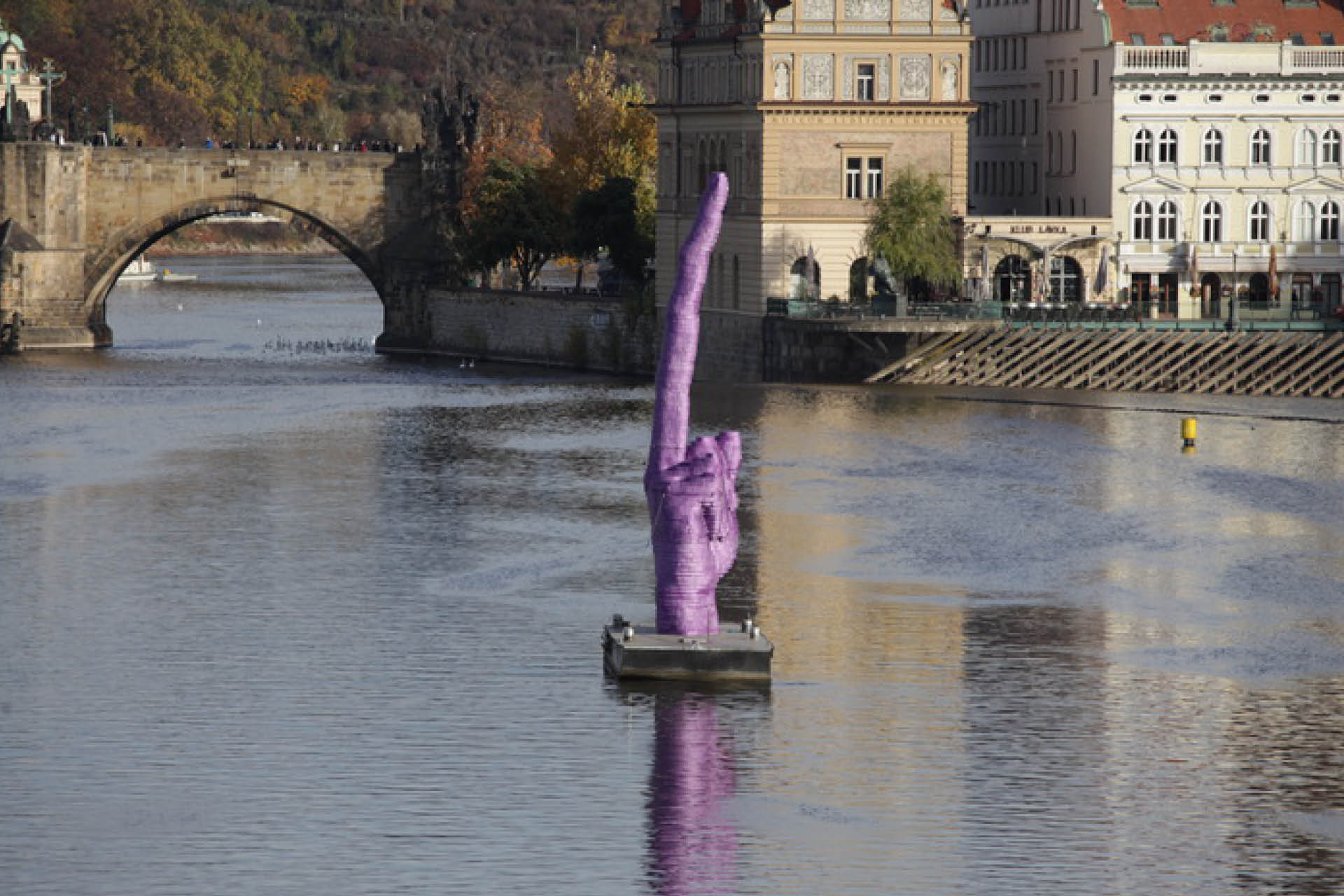 Unlike political discussions that often end in more division, the controversy coming from an art installation like the "Babies" offers the potential for dialogue and an opportunity to come together and learn from one another in a rather safe environment.
Although the initial reception of the "Babies" was not all positive, Hohmann is proud of the installation that has since become a landmark and destination for visitors in Palm Springs. "Cerny's injection of international politically infused messages regarding the commodification of humanity in these social media and influencer-heavy times has placed the area on the map of culturally meaningful art in an exciting and progressive way that has not been seen before."
While it is not clear at this point if the "Babies" can return to Palm Springs after the museum show, they have certainly left their mark and impact on the city and prepared the ground for more exciting art in the future.
Filmmaker Dale Schierholt who has directed documentaries about artists like Ai Wei Wei, Ed Ruscha, Charles Arnoldi, Louise Nevelson, and many more, recently directed a 30-minute documentary about David Cerny that will premiere at the museum and will be available to view on the gallery website after the premiere. Watch the trailer here:
For more information about the artist and the CECUT museum show, please visit:
For more information about "Musoleum", please visit www.musoleum.com