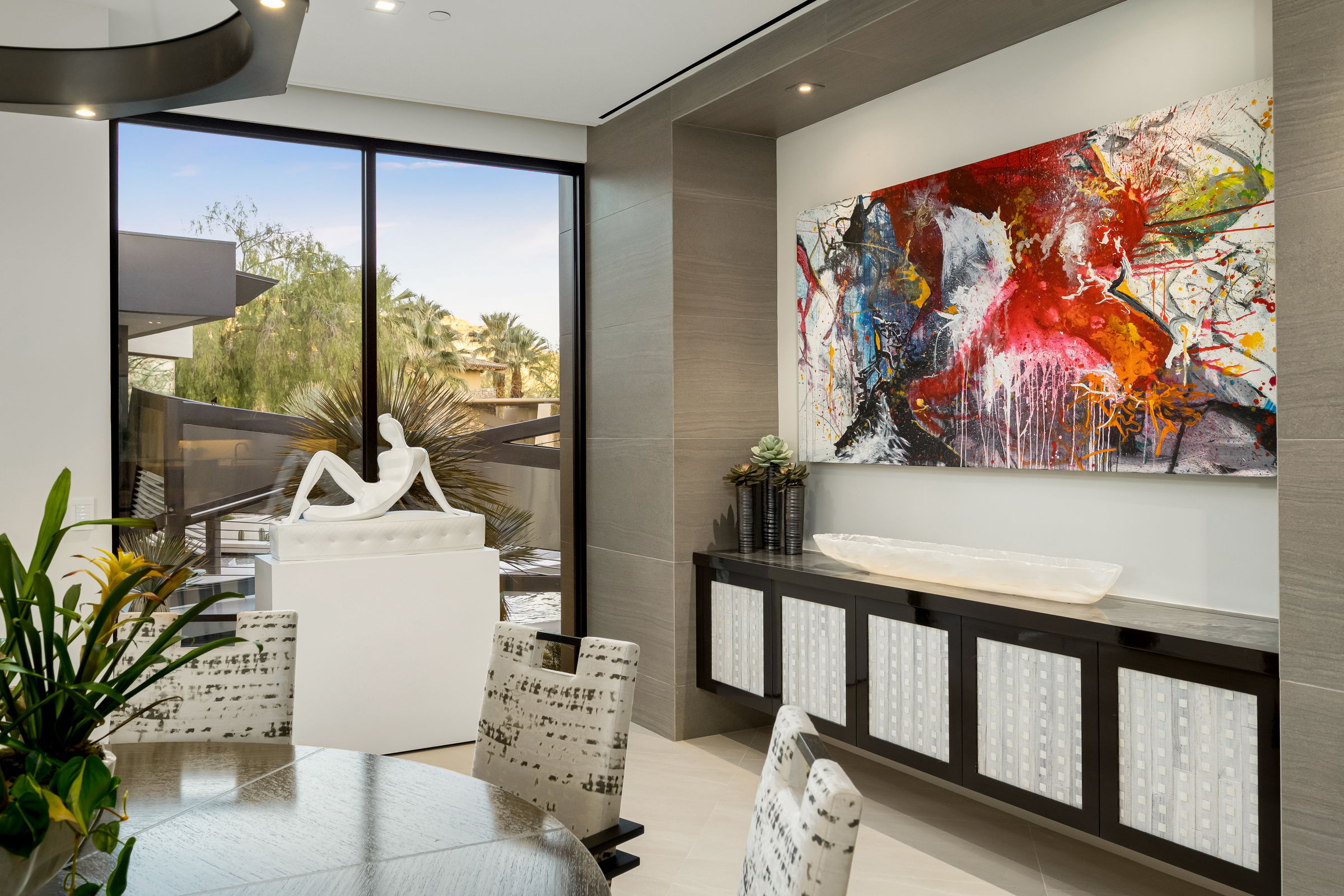 As many of you know, I don't have any hobbies. Instead, in my free time, I curate art collections for high-end residences that are for sale turn-key furnished. The great challenge is to conceptualize a collection that would usually grow over time and is worth owning with only the architecture and design to guide us. After developing the concept on the scratchboard it becomes a team effort with my art handlers installing often amidst dozens of other contractors with pressing deadlines and doing finishing touches often just hours before the open house. It is a lot of fun! And more than anything it is great to see the art in situ, where it belongs: in a home! Because no matter how fabulously we display art in the gallery, the whole point is that ultimately the art you chose will turn a house into a home and the collection will reflect your intellectual, cultural, and spiritual wealth.
In the last ten years, I have curated more than 50 of these collections and we have become experts for large projects in the process. Today, private clients and collectors hire us to build, maintain and expand their collections locally and nationwide. We have become the go-to gallery for larger projects because we have the expertise, experience, and last but not least the infrastructure to handle large-scale and sensitive projects. We maintain our own staff of trained art handlers, climate-controlled storage facilities and we work with the best art handlers, framers, crating facilities, shippers/delivery services, appraisers, and restorers.
We strive to be your number one resource for acquiring art in the Coachella Valley and beyond. If you need stand-alone art services (without the purchase of art), we'd be happy to refer you to the best art handlers in the area.
Please let yourself be inspired by these images and visit www.hohmann.homes for more images of recent projects. Some of the art in these images is available.
You can see all images of this example project here: VIEW IMAGES
You can see details of the artwork used in this project here: VIEW LIST OF ARTWORK
If you have a my.hohmann.art account, you can log in to see everything with prices. If not, we'd be happy to send you tearsheets and more information individually.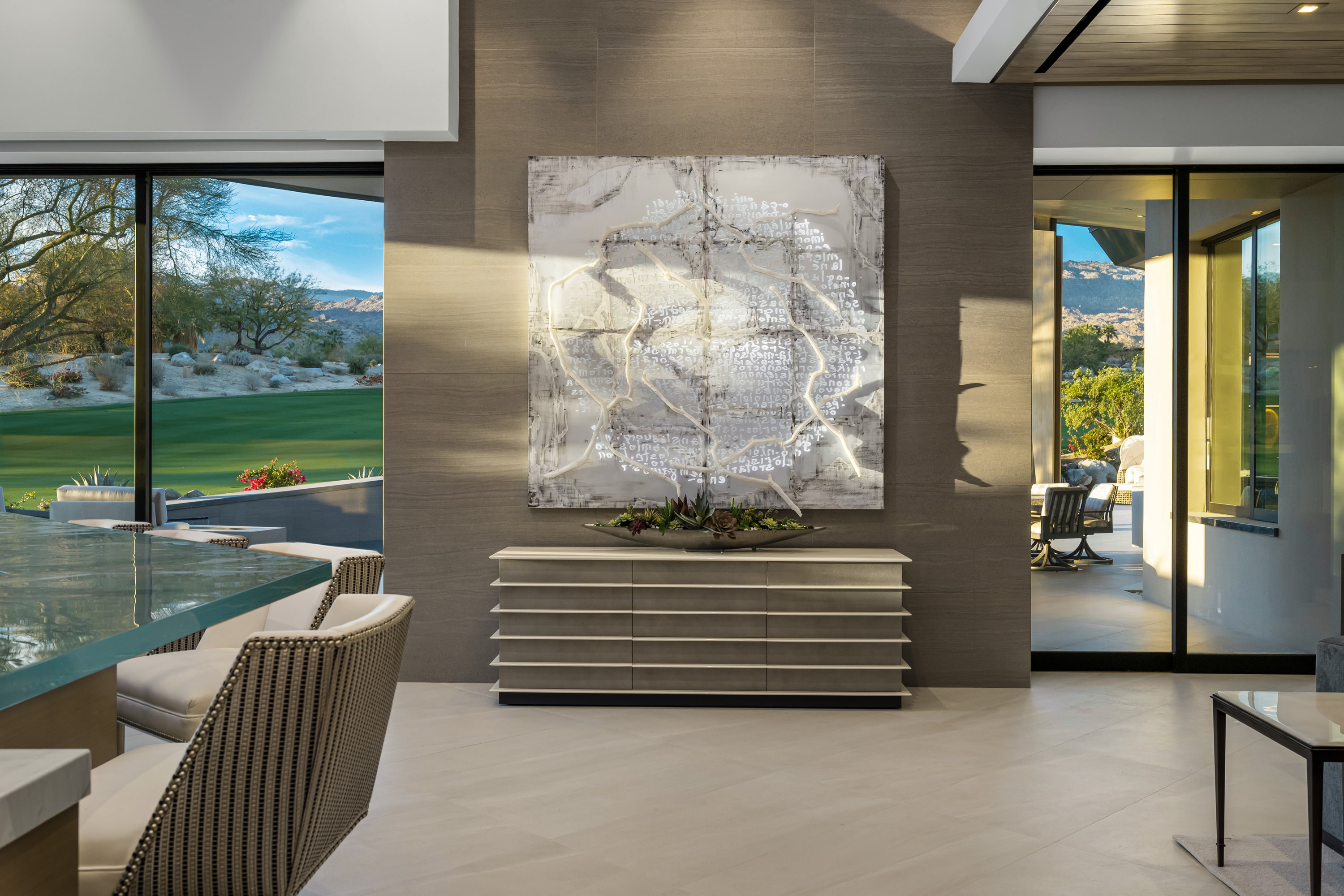 Please enjoy these pictures and let yourself be inspired. These images are examples of a previous home in the same neighborhood to show what we can do and the art depicted is available. One of the greatest benefits of doing these homes is to see our art in an interior setting. We take great pride in the presentation of our artists' work in the gallery, but there is something to seeing it like this. Until the home is sold, the works are still available for sale and if you see something you like, I'd be happy to make arrangements to take you to the home to see it. To see more curated art collections, please visit www.hohmann.homes