Oben Abright is exclusively represented by Austin Art Projects and it was a privilege to host both, Oben Abright and David Austin for an interview in our gallery. This is the second collaborative exhibition of Abright's work curated and presented by David Austin at HOHMANN.
With an impressive body of work, Abright proves that he is continuously pushing the limits of glass as an artistic medium, continues to have an edge in esthetics and at the same time remains true to his artistic style and language. The exhibition includes all new works as well as one sculpture from 2012 that had been unfinished and in his own personal collection. Over this last year, he completed the work and it is now available. "The West Oakland Bag Lady" is from a series of street people, a group of works that put him on the radar of glass collectors and museums and made him the poster child for a new group of glass artists that transcended the traditional esthetics of studio glass.
Here are both, the video about Oben Abright's studio visit and the interview with David Austin in our gallery.
Studio Visit with Oben Abright
David Austin in conversation with Oben Abright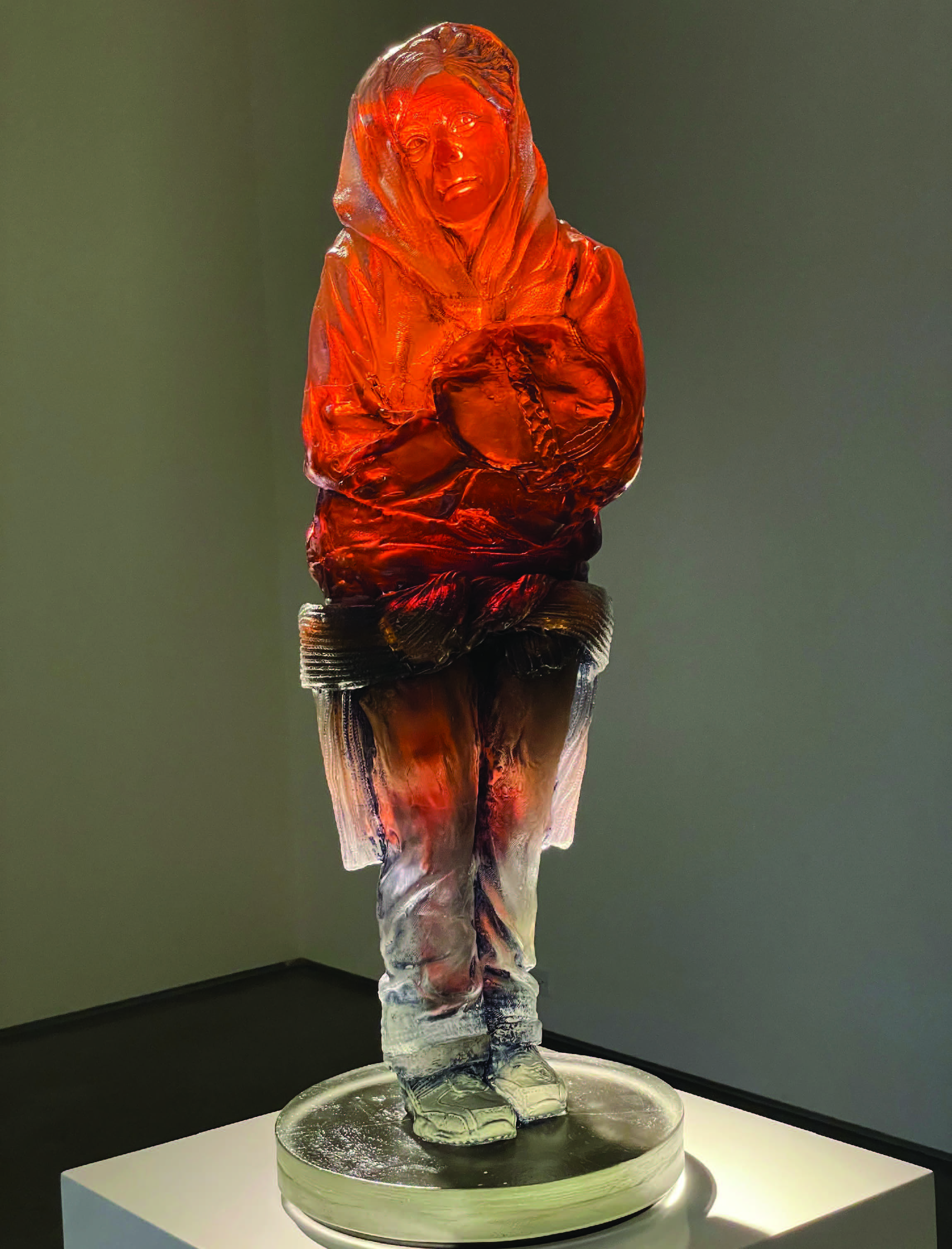 West Oakland Bag Lady - 33" x 12" x 12"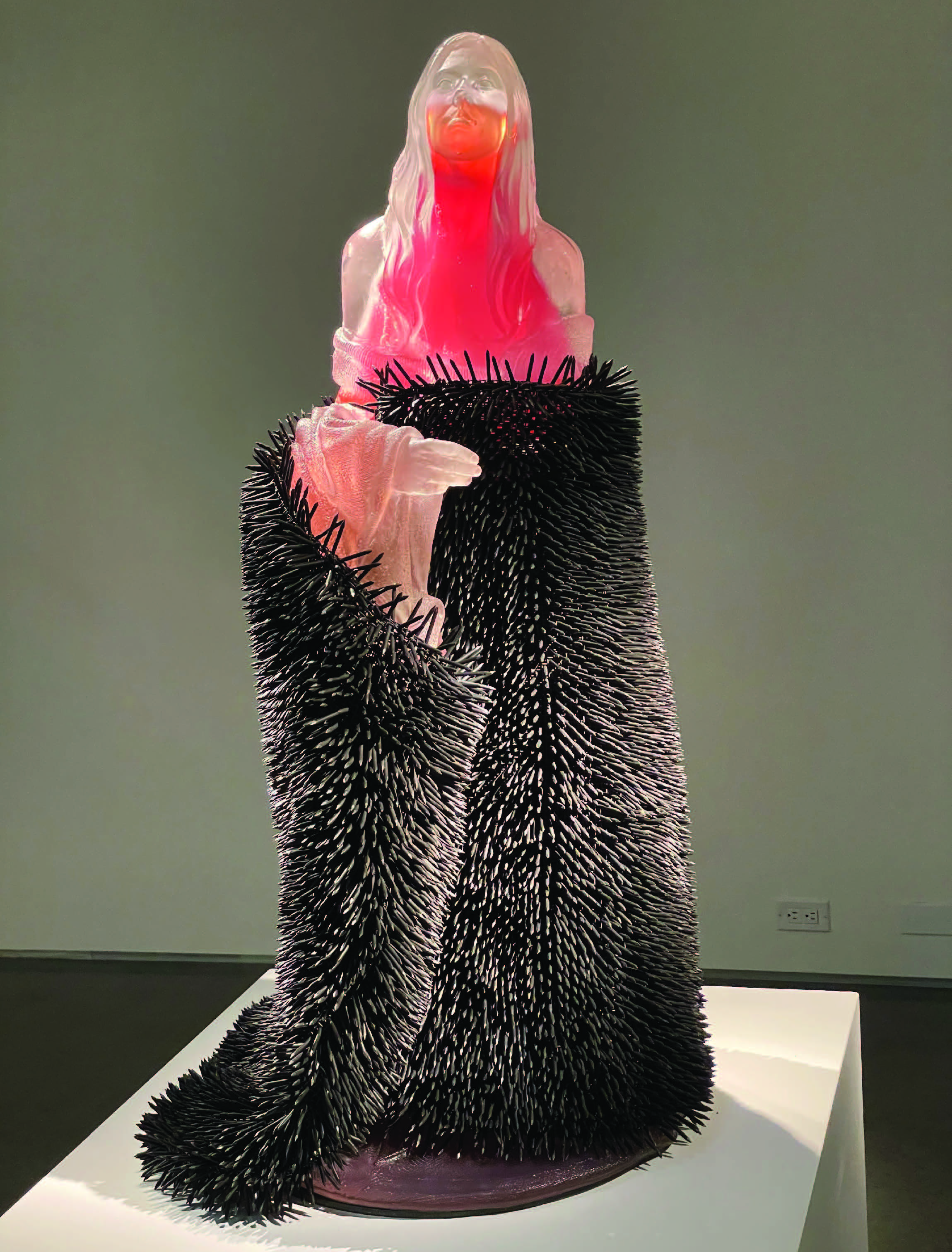 Echonoidea - 45" x 22" x 21"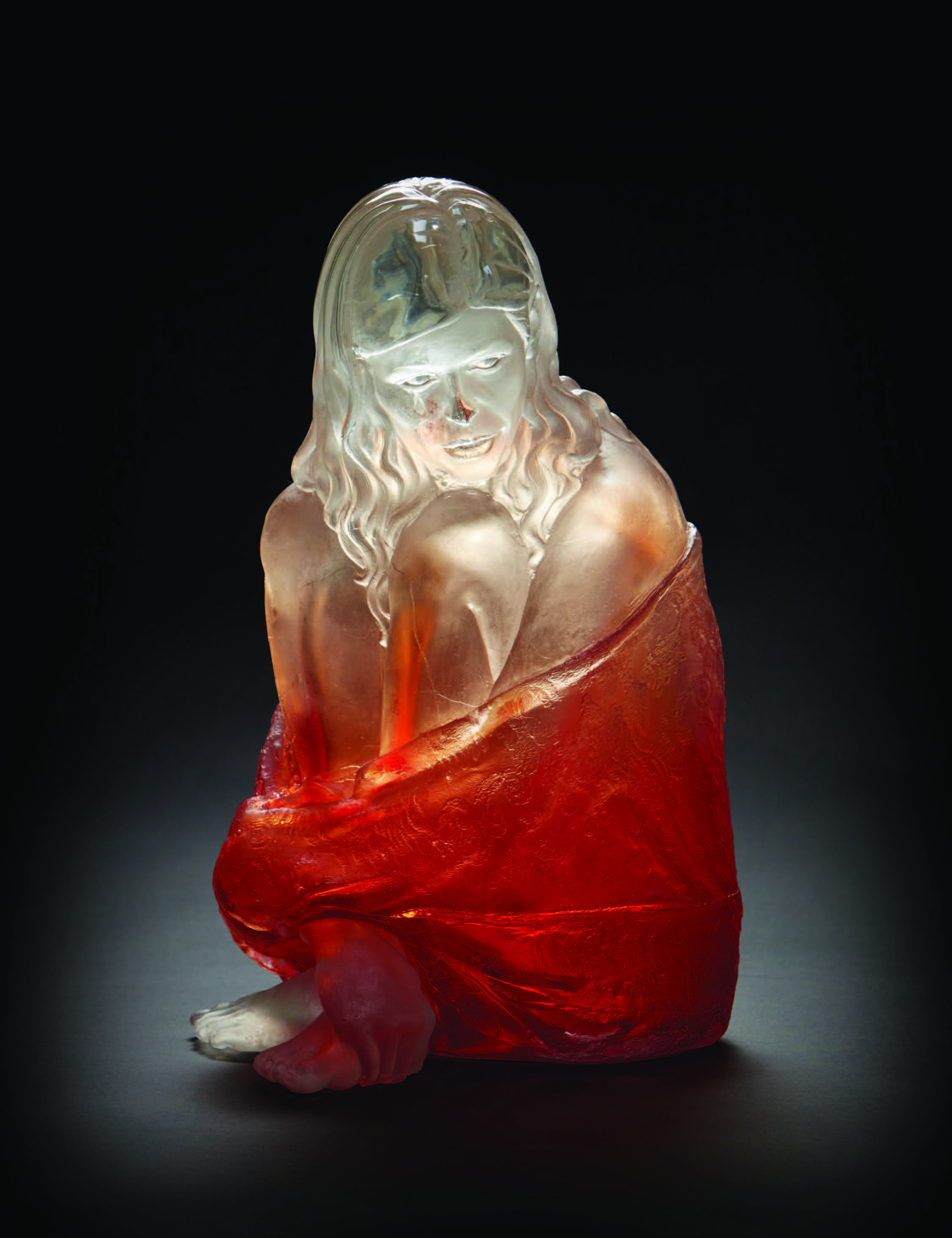 Cherry Damask - 17" x 10" x 12"