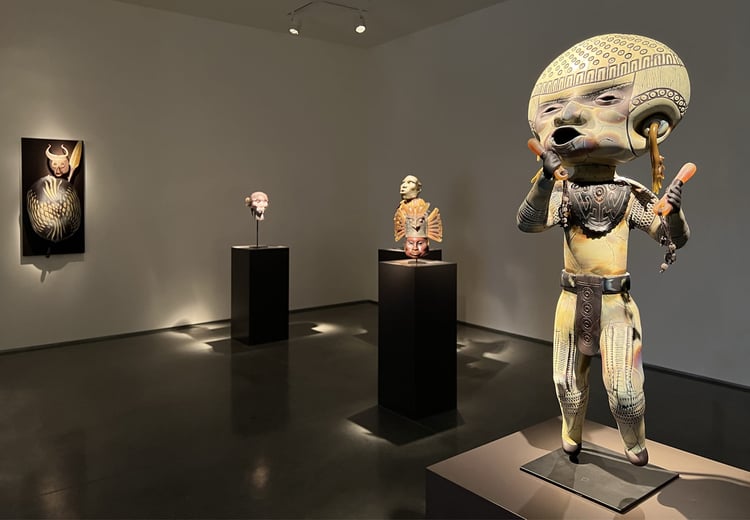 The must-see exhibition of this season is coming to an end. Friday is the last day of "Iconic Works", a survey of seminal works by the master artist William Morris that we host in collaboration with Austin Art Projects. David Austin, who represented William Morris before his retirement in 2007, curated an exhibition, the likes of which we will probably not see again. The unanimous feedback from collectors is that the level of quality in this exhibition rivals most museum collections.
The exhibition is open Monday through Friday from 11 - 5; appointments are not necessary.
Morris arrived at the Pilchuck Glass School in 1978, and within a few years made a profound impact on the studio glass world. As Dale Chihuly's primary gaffer in the 1980s, Morris began honing his technical skills. Working alongside pioneering virtuoso artists Chihuly, Joey Kirkpatrick, Flora Mace, and Pino Signoretto, Morris developed his own unique vocabulary that would inform and shape the studio glass movement forever. Though there had been prior sculptors in glass, Morris used the medium in a manner that had not been considered. Over more than twenty-five years the artist created an astounding, diverse, evolving body of work before his retirement from making works in glass in 2007. His works are included in numerous museum collections including the Metropolitan Museum of Art, The Renwick Gallery at the Smithsonian Institution, the Los Angeles Museum of Art, The Museum of Fine Arts, Houston, and the Musee des Arts Decoratifs, Paris, among many others.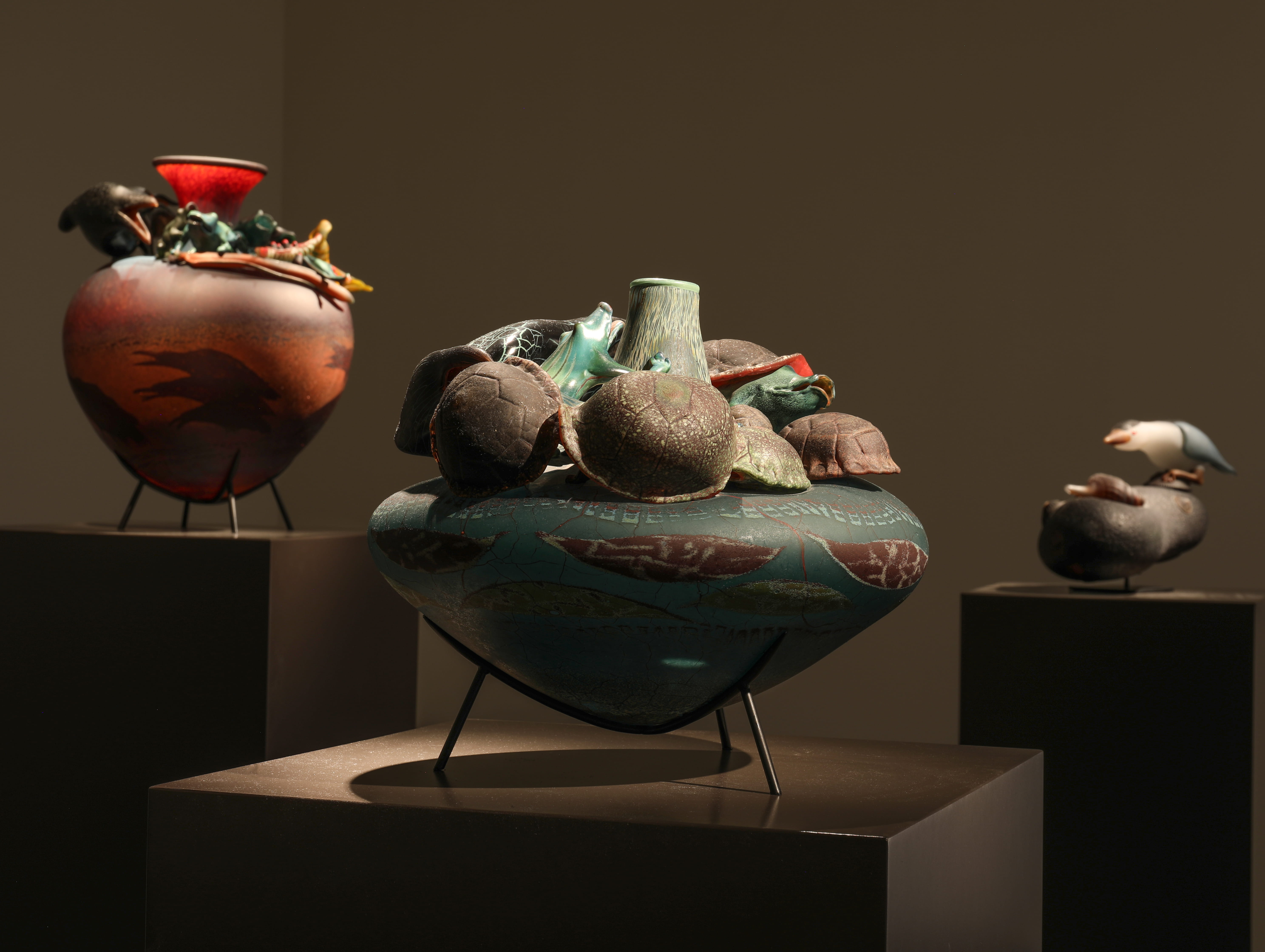 William Morris installation at our Village Court Gallery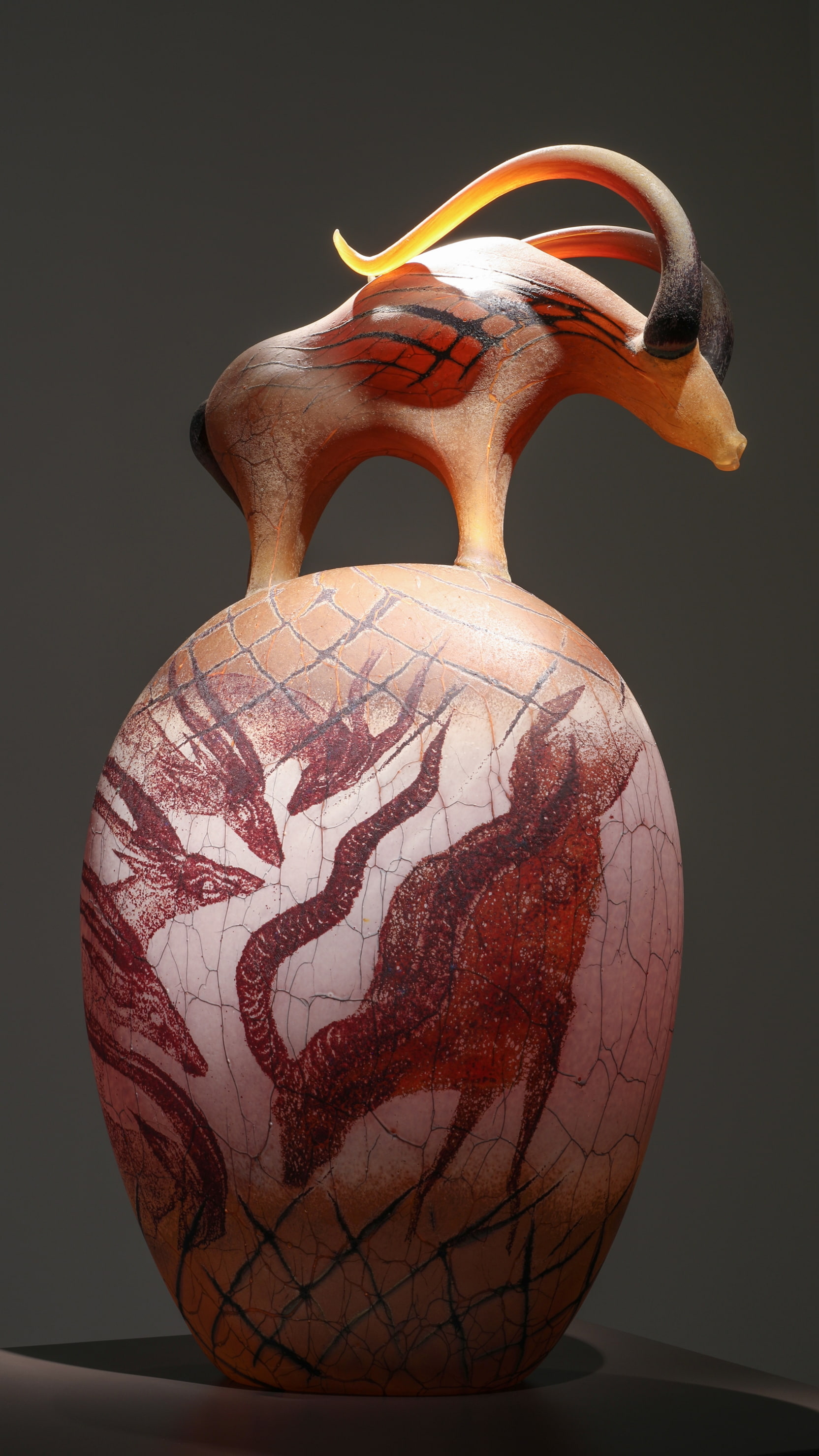 Morris - "Rhyton Vessel", Blown and Hot Sculpted Glass, 29" x 15" x 6", Price on Request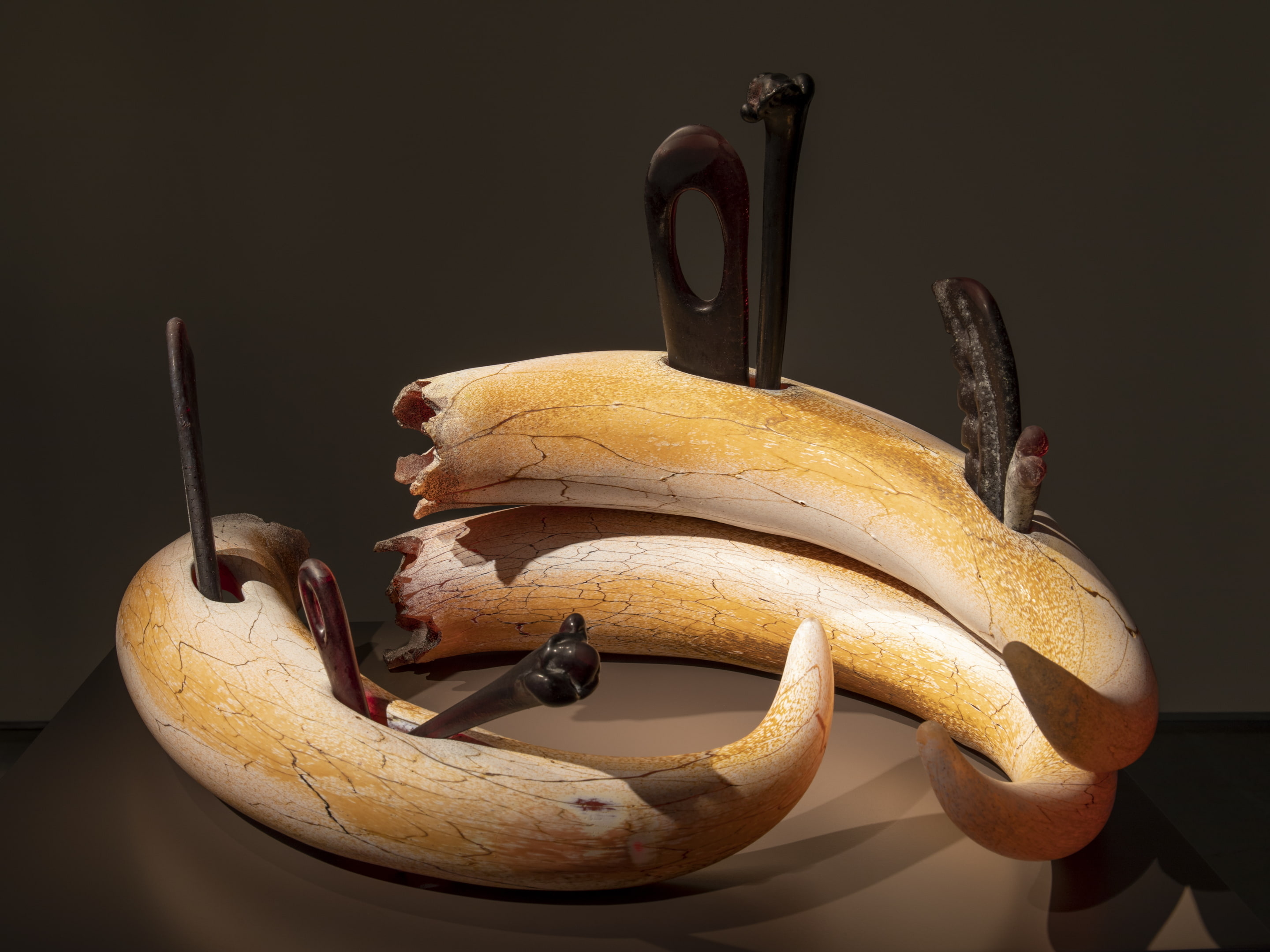 Morris - "Artifact Tusks", Blown, Hot Formed Glass, (1994), 21" x 18" x 15", Price on Request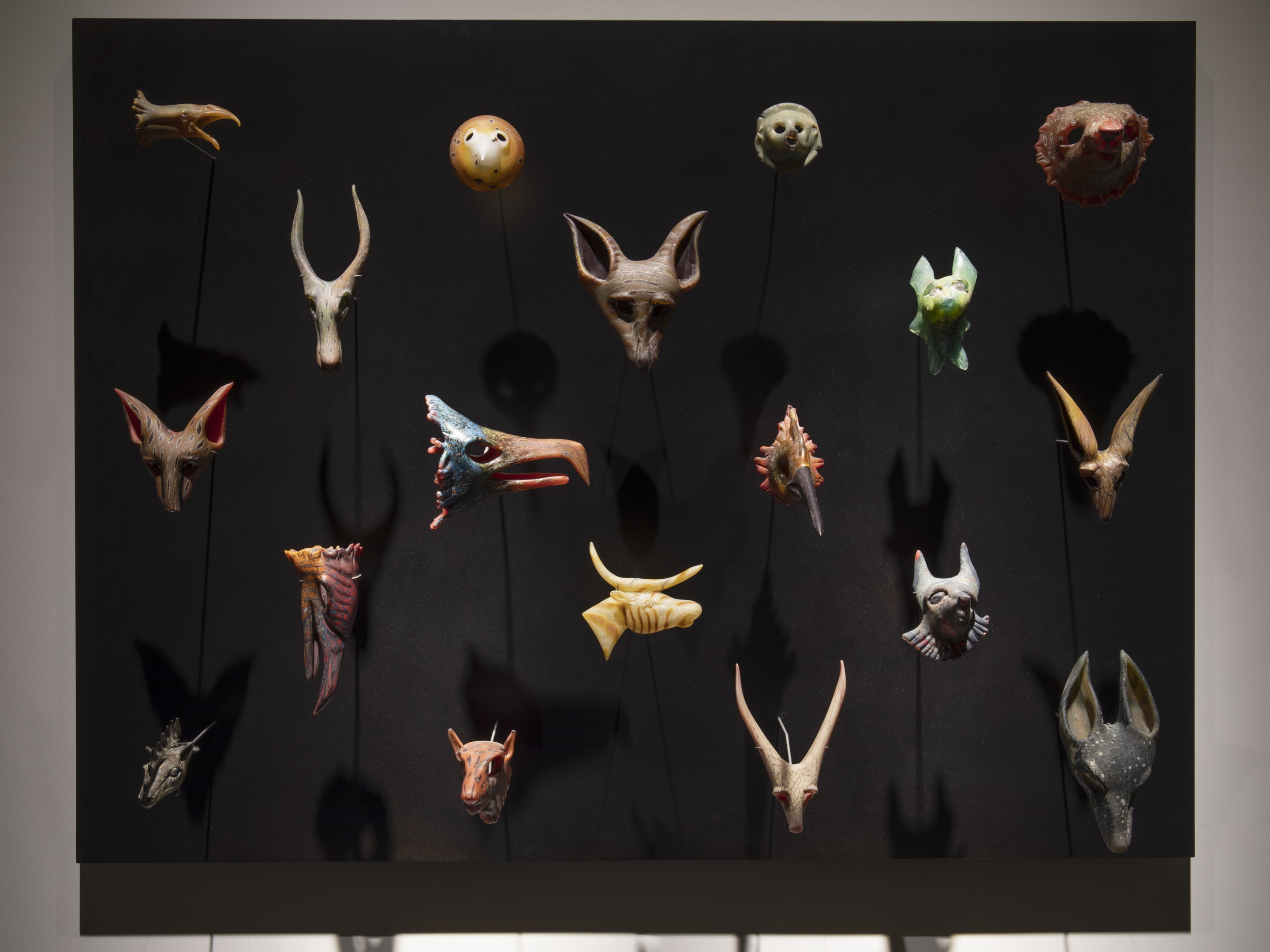 Morris - "Bird Panel", Blown, Hot Formed Glass, Wood Panel, 42" x 56" x 16.25", Price on Request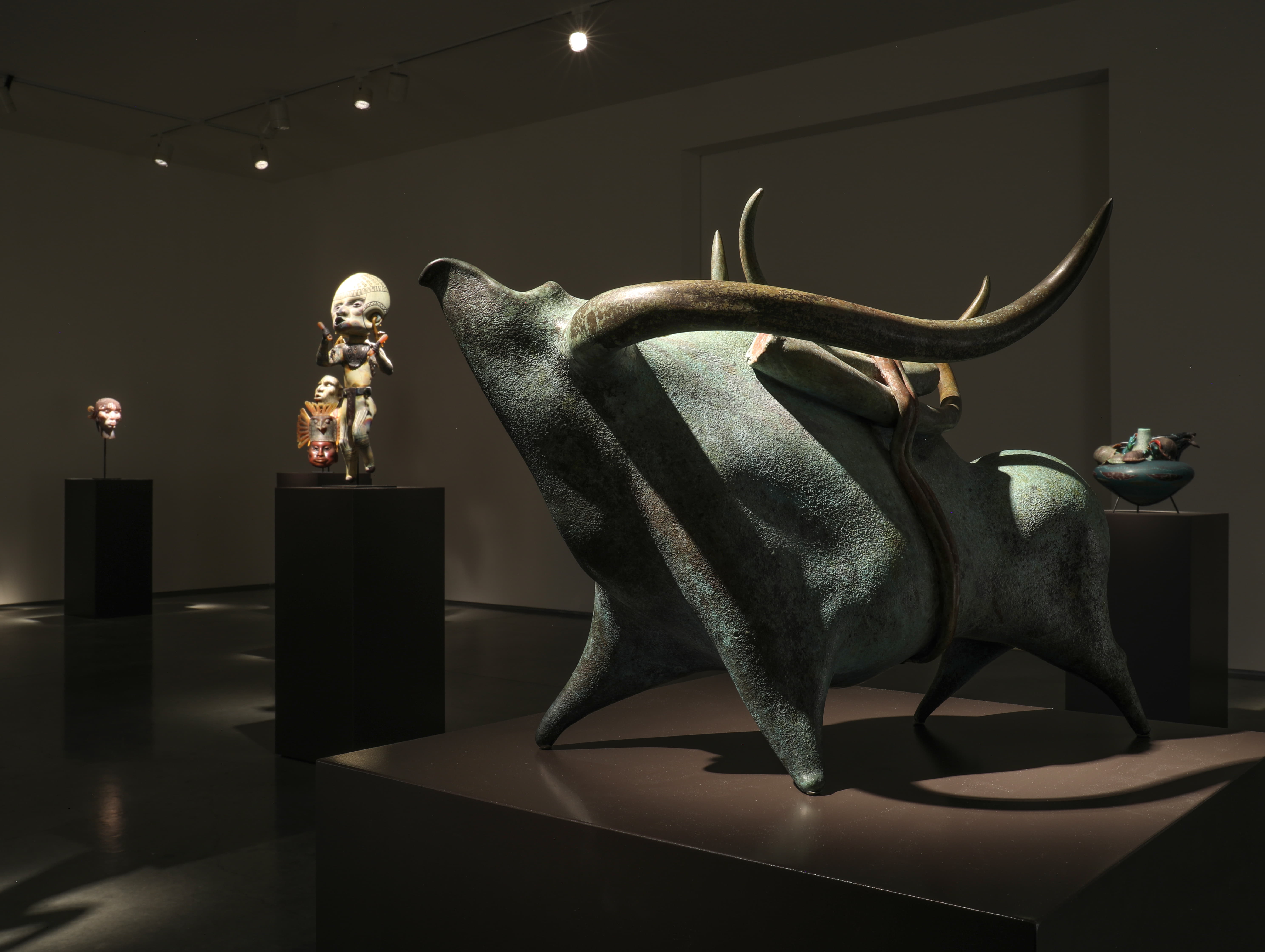 William Morris installation at our Village Court Gallery
HOHMANN
44651 Village Court #142
Palm Desert, CA 92260
Mon - Fri 11am - 5pm
Appointments are not required but greatly appreciated, especially if it is your first visit or if you are coming to see a specific item because not all works are on display.

www.hohmann.art/visit