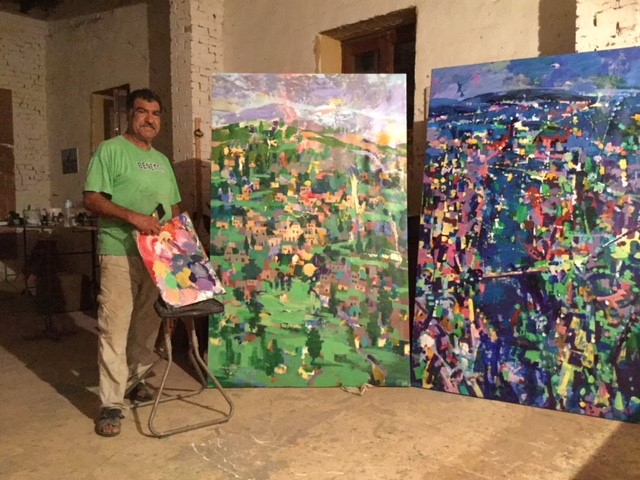 Since 1954, the Goethe-Institut has awarded the Goethe Medal annually as an official decoration by the Federal Republic of Germany to reflect its foreign cultural policy. The important award honors public figures worldwide – for some time now three cultural notables from different regions each year – who have rendered outstanding contributions to international cultural exchange and the teaching of the German language. This year's medal goes to Mohamed Abla.
The Hohmann family has represented Abla since the mid-1970s, hosting his first solo exhibition in Europe in 1979. Today, the artist's work is shown internationally in galleries and museums, his paintings consistently fetching high prices at auction.
Read more on the website of the Goethe Institute: https://www.goethe.de/en/uun/ver/gme.html
We carry a large selection of early and recent works by Mohamed Abla and it is available to view by appointment at our Village Court gallery in Palm Desert.
VIEW AVAILABLE WORKS BY MOHAMED ABLA or log into your my.hohmann.art account and see the selection with prices.
Mohamed Abla at his studio.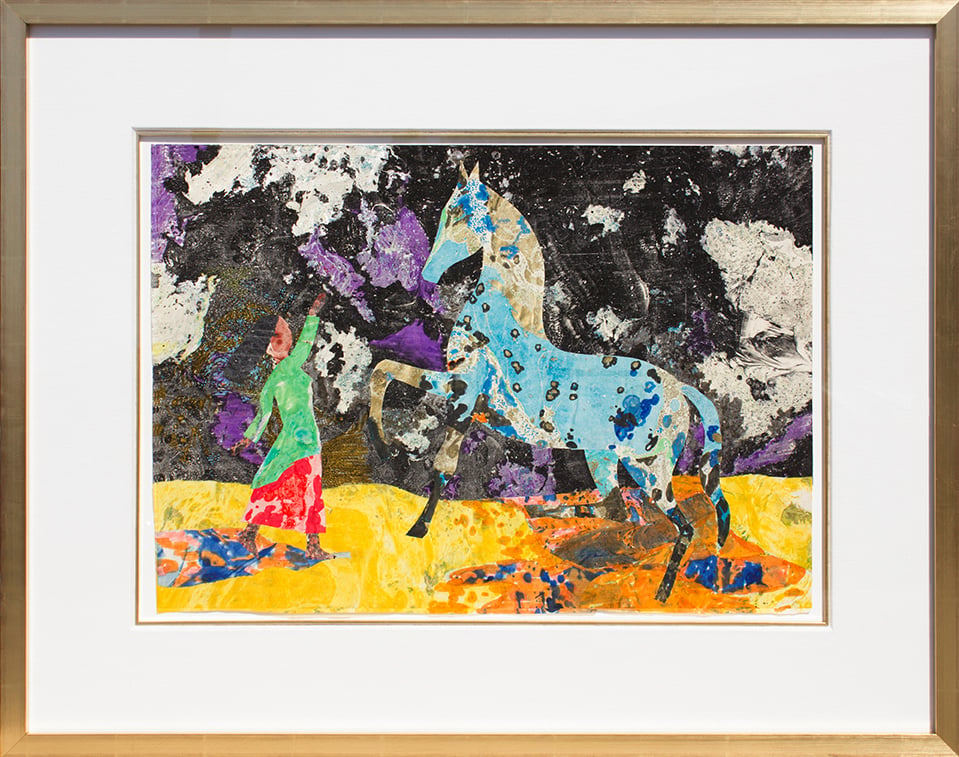 Abla - "Taming the Stallion", Mixed Media on Paper, 26.5" x 33.5" framed, Price on Request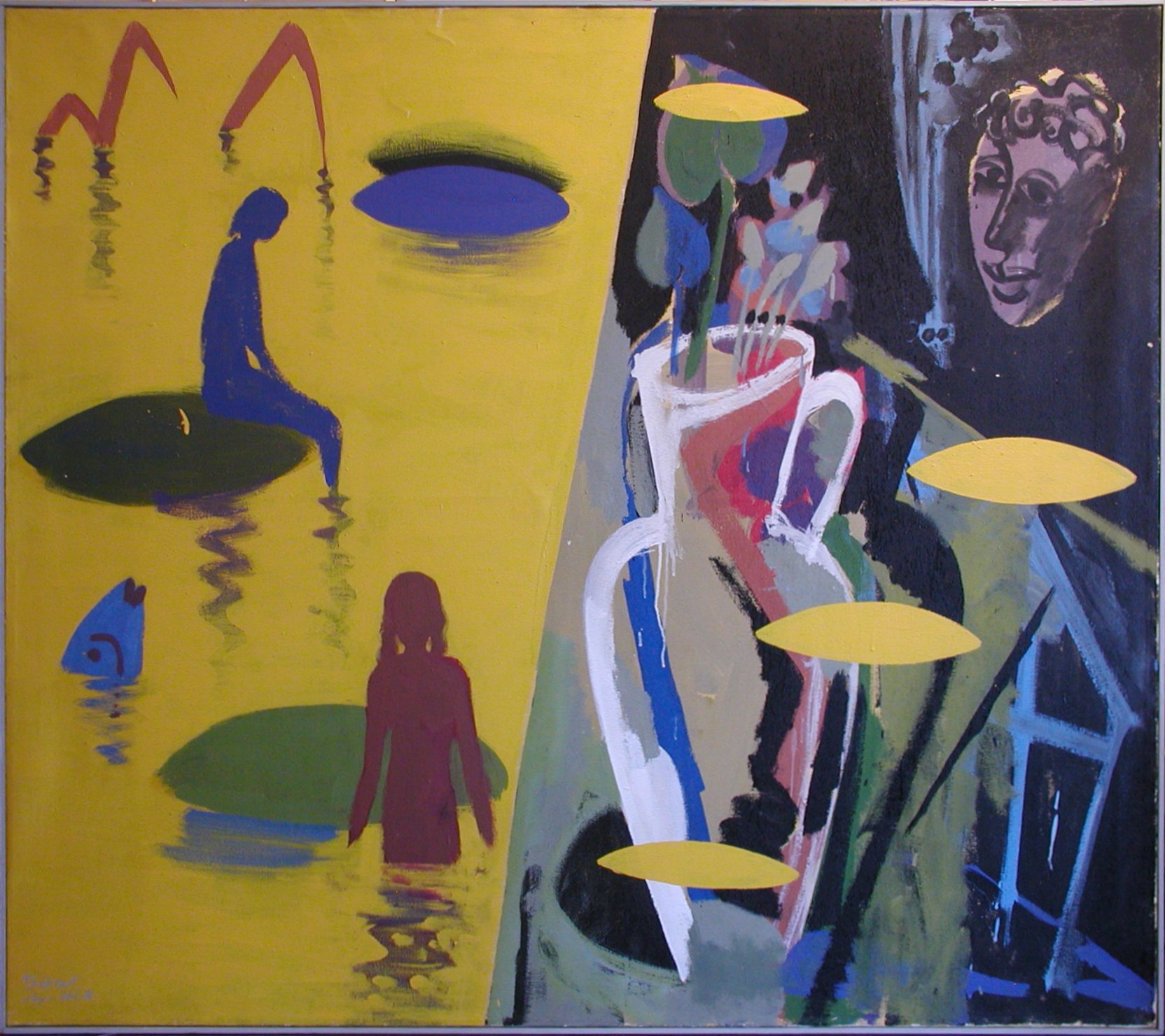 Abla - "Contemplation and Flowers", Oil on Canvas, 55" x 63", Price on Request
For more on Mohamed Abla, please visit: www.hohmann.art/abla
HOHMANN
44651 Village Court #142
Palm Desert, CA 92260
Appointments preferred. Not all works are on display. If you are coming to see a specific item, please let us know so we can prepare. Please call ahead to make sure we are not already busy with other clients.

(760) 346-4243 - www.hohmann.art/visit