Using vivid colors, pop-culture imagery, and aluminum, Michael Kalish creates imaginative 3-Dimensional works that encourage the viewer to engage. Through varying 3-dimensional layers and glossy colors, the viewer is given a different experience of the artwork from every angle. Michael Kalish's works have been featured in international museum exhibitions, galleries, and collections of world leaders, professional athletes, and musicians. We are pleased to present this exhibition in collaboration with Austin Art Projects. Kalish's works are now available to view at our Village Court Gallery.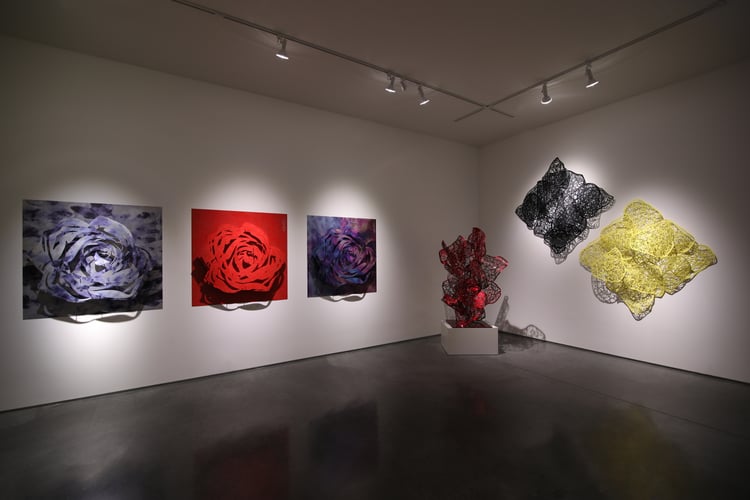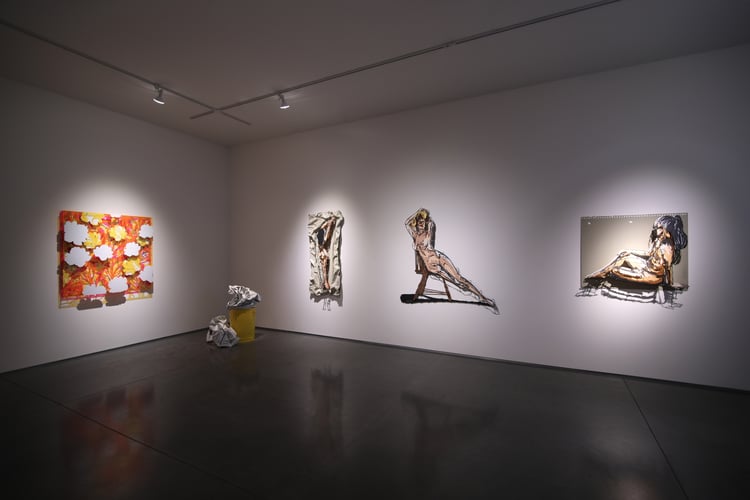 Michael Kalish works at Village Court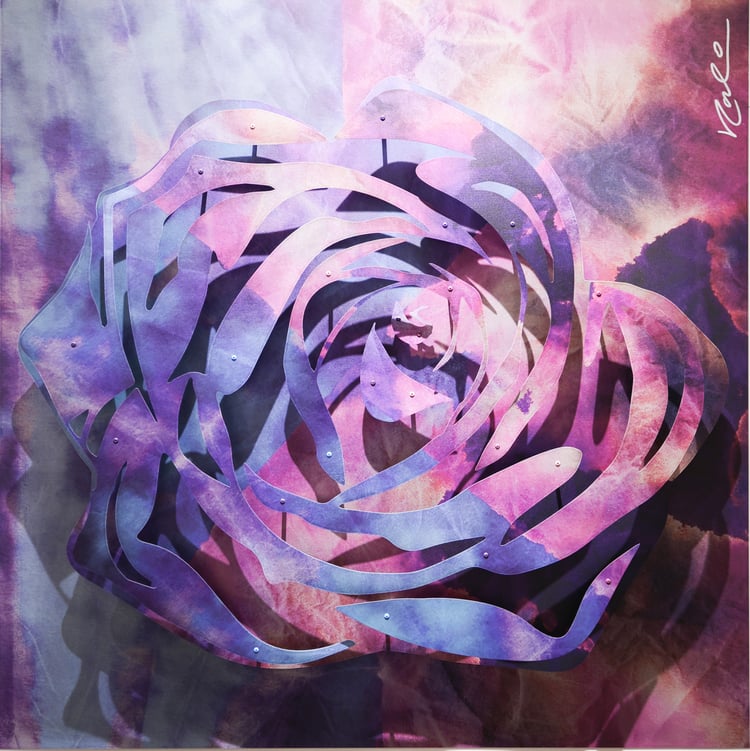 Kalish - "Hidden Rose State 2", Aluminum, 42" x 42" x 6", Price on Request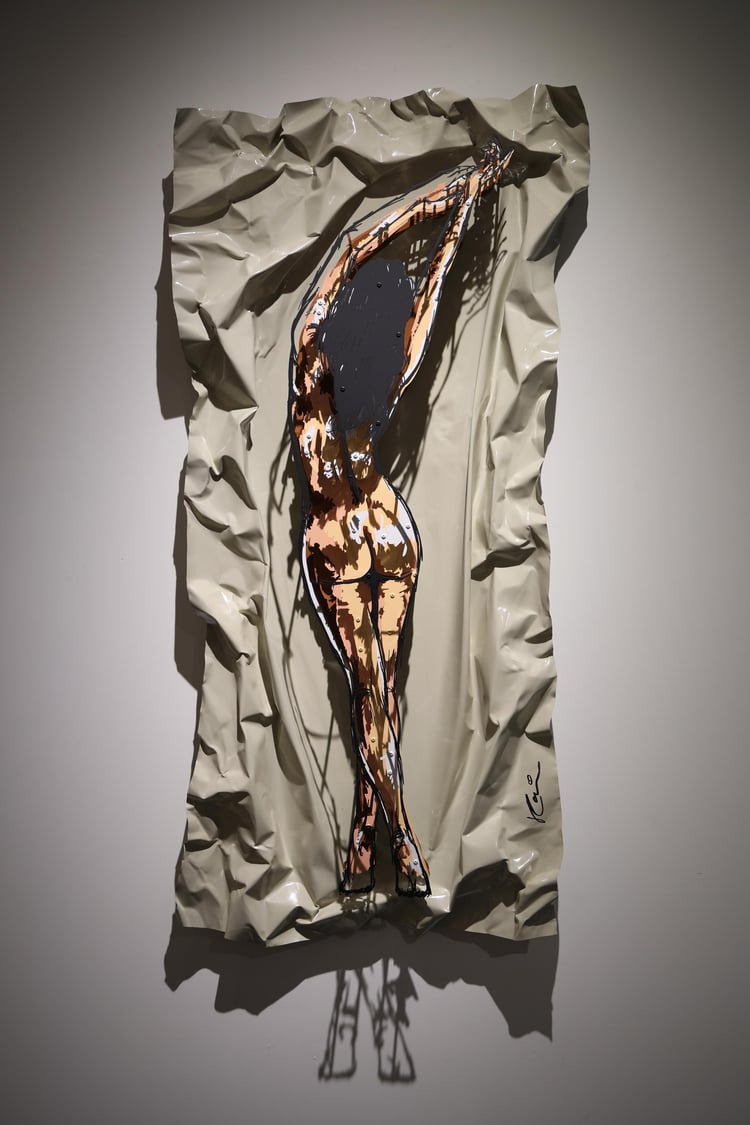 Kalish - "Ava", Aluminum, 56" x 28" x 6.5", Price on Request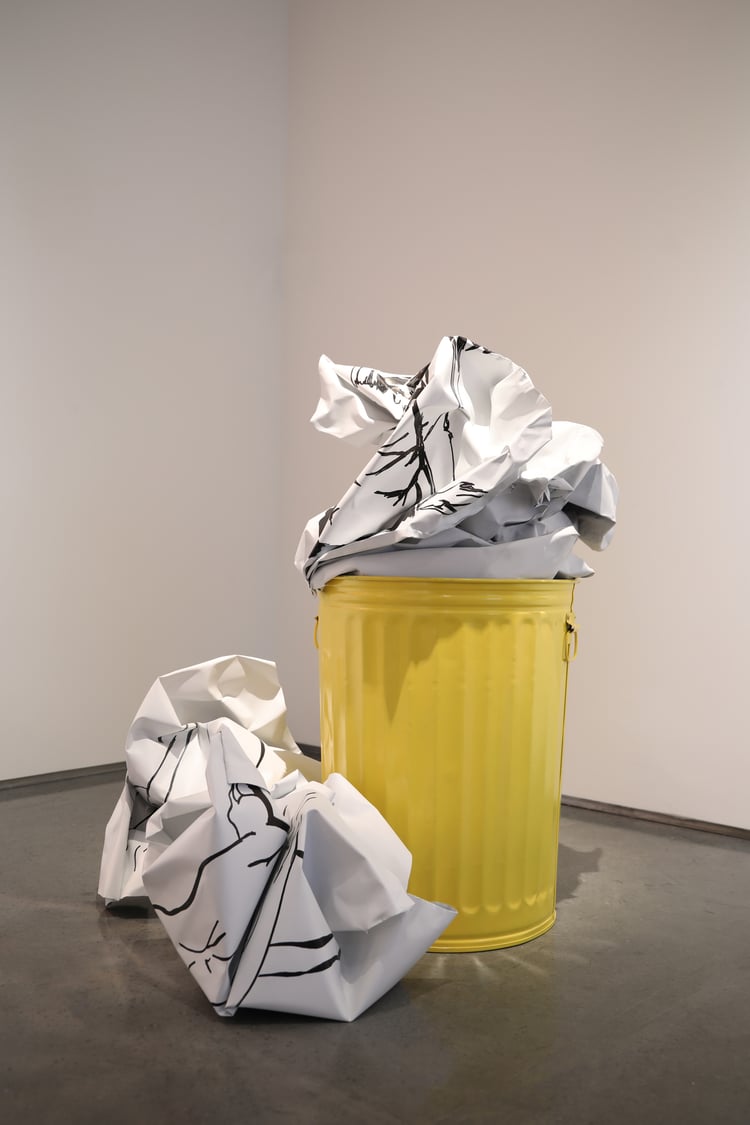 Kalish - "Crumples", Aluminum, 40" x 16" x 16", Price on Request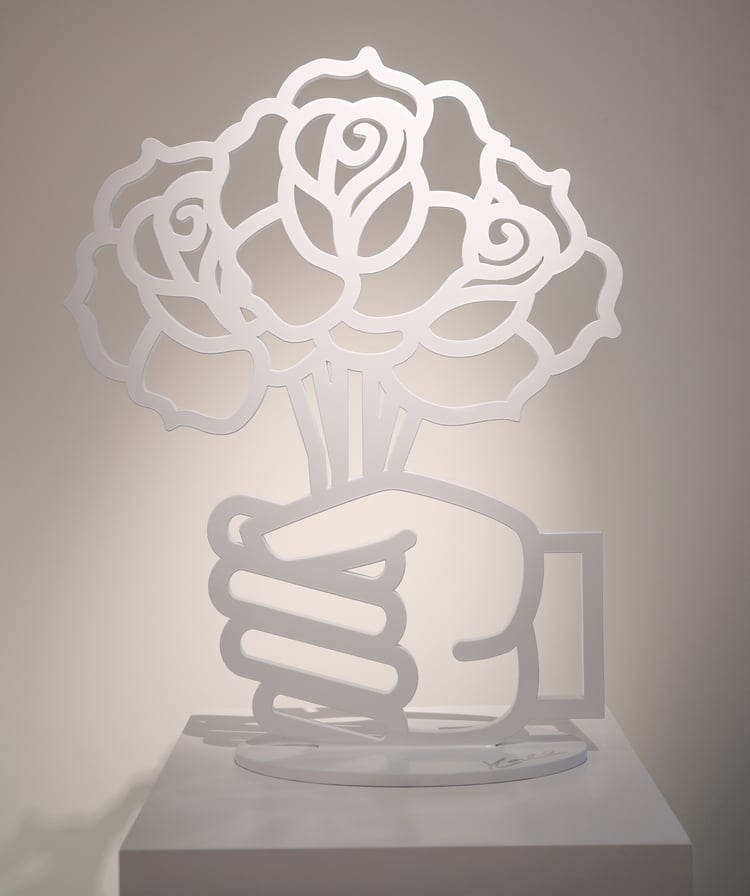 Kalish - "For You", Aluminum, 30" x 24" x 6.5", Price on Request
View available inventory by Michael Kalish
The exhibition can be visited Monday - Friday 11 - 5. Appointments preferred. Not all works are on display. If you are coming to see a specific item, please let us know so we can prepare. Please call ahead to make sure we are not already busy with other clients.
HOHMANN
44651 Village Court #142
Palm Desert, CA 92260
By appointment only - (760) 346-4243
www.hohmann.art/visit