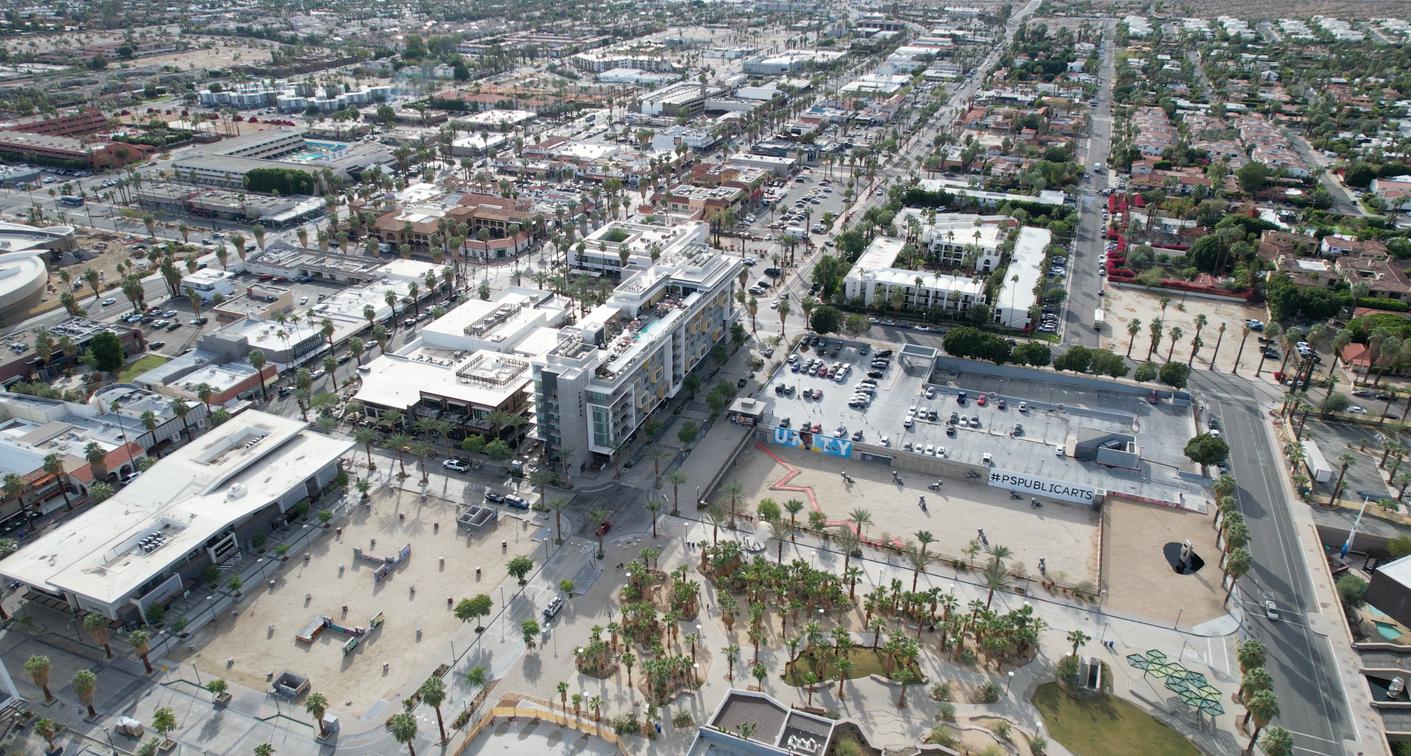 Explore the newly revitalized area of downtown Palm Springs with an artwalk.
Grit Development has transformed the heart of downtown Palm Springs into "The Block", an exploration of Art and Architecture. The Block highlights the rich modern architecture, visionary development, and cultural experiences that make Palm Springs unique. This revitalization stands on the belief that public art can tell the story of community spirit and aspirations by honoring the past and envisioning the future.
Featured stops along the art walk are David Černý's "Babies", Julian Voss-Andreae's "Isabelle", and the Hohmann Palm Springs Showroom.
Download the brochure for downtown Palm Springs provided by Grit Development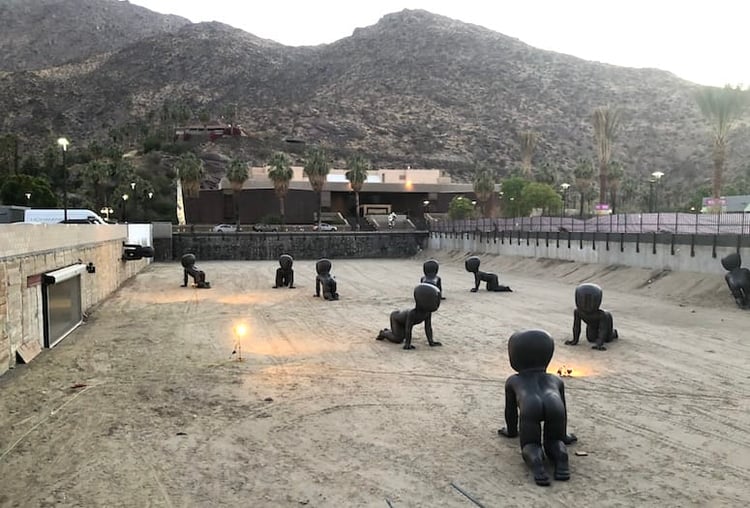 After visiting the Palm Springs Art Museum, stop by and see David Cerny's "Babies", located just steps away from the museum.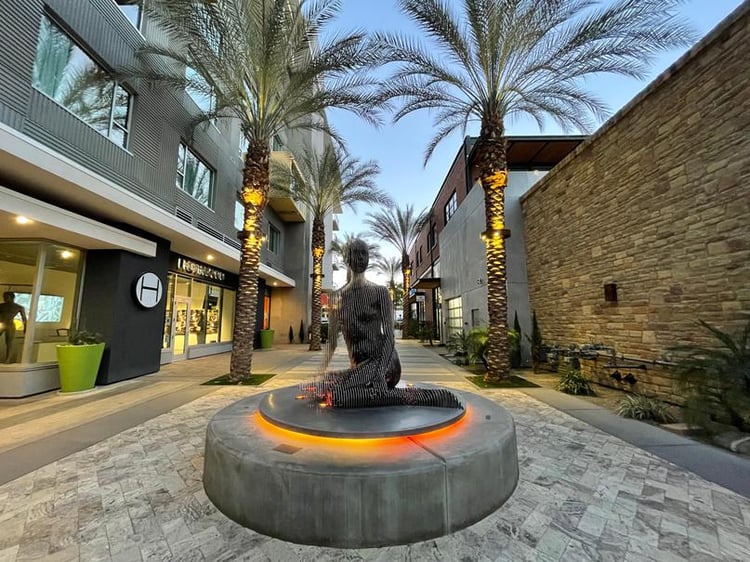 Continue your art exploration and see Julian Voss-Andreae's "Isabelle", sitting magnificently in the courtyard between the Hohmann Palm Springs showroom and Il Corso.
To read more on David Černý, please visit: www.hohmann.art/cerny
To read more on Julian Voss-Andreae, please visit: www.hohmann.art/voss-andreae
HOHMANN Palm Springs Showroom
Currently by appointment.
Address: 100 W Tahquitz Canyon Way #110 Palm Springs, CA 92262 - no mail, please.
Phone: (760) 346-4243