New York-based blue-chip artist Donald Sultan is significantly known for his vibrant abstract flower paintings and prints central to the realm of contemporary pop. His work has also been described as a bold redefinition of the modern still life. Don't miss the only opportunity to see the entire "Wallflower" series installed in our Palm Springs Showroom across from the Palm Springs Art Museum. The showroom will be open Thursday through Saturday from 11 - 5 with Saturday (2/05) being the last day of the exhibition.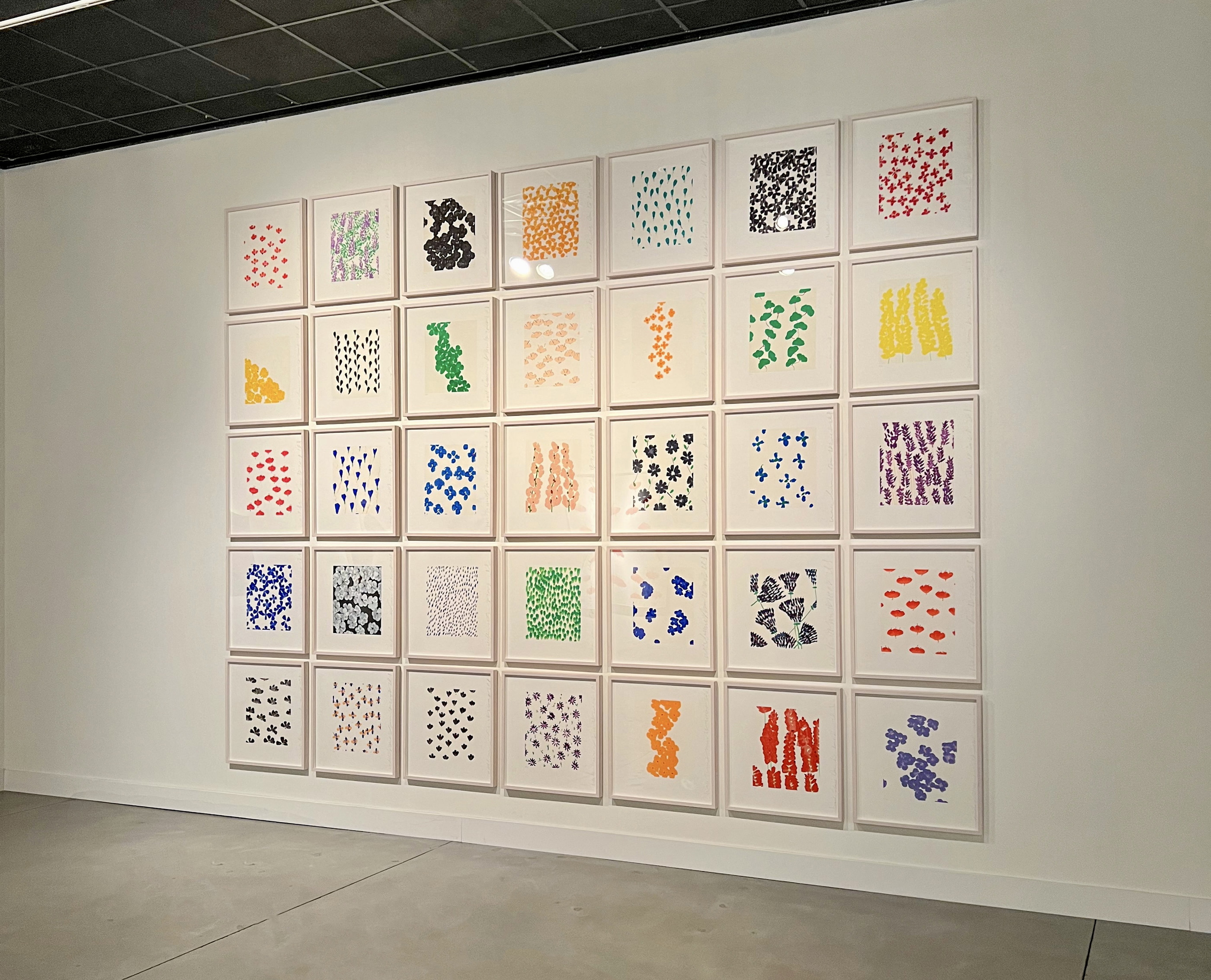 Donald Sultan's "Wallflowers" exhibition at the Palm Springs Showroom.
The size of the overall installation is ca. 134" h x 176" w - price on request
Fine prints have been an important part of Sultan's work since the 1970s. His suite of "Wall Flowers" includes 35 renditions of his whimsically dynamic homages to brightly colored nature. Hohmann is pleased to present the complete suite, marking its first time being shown in its entirety in the United States.
CLICK HERE TO SEE AVAILABLE WORKS BY DONALD SULTAN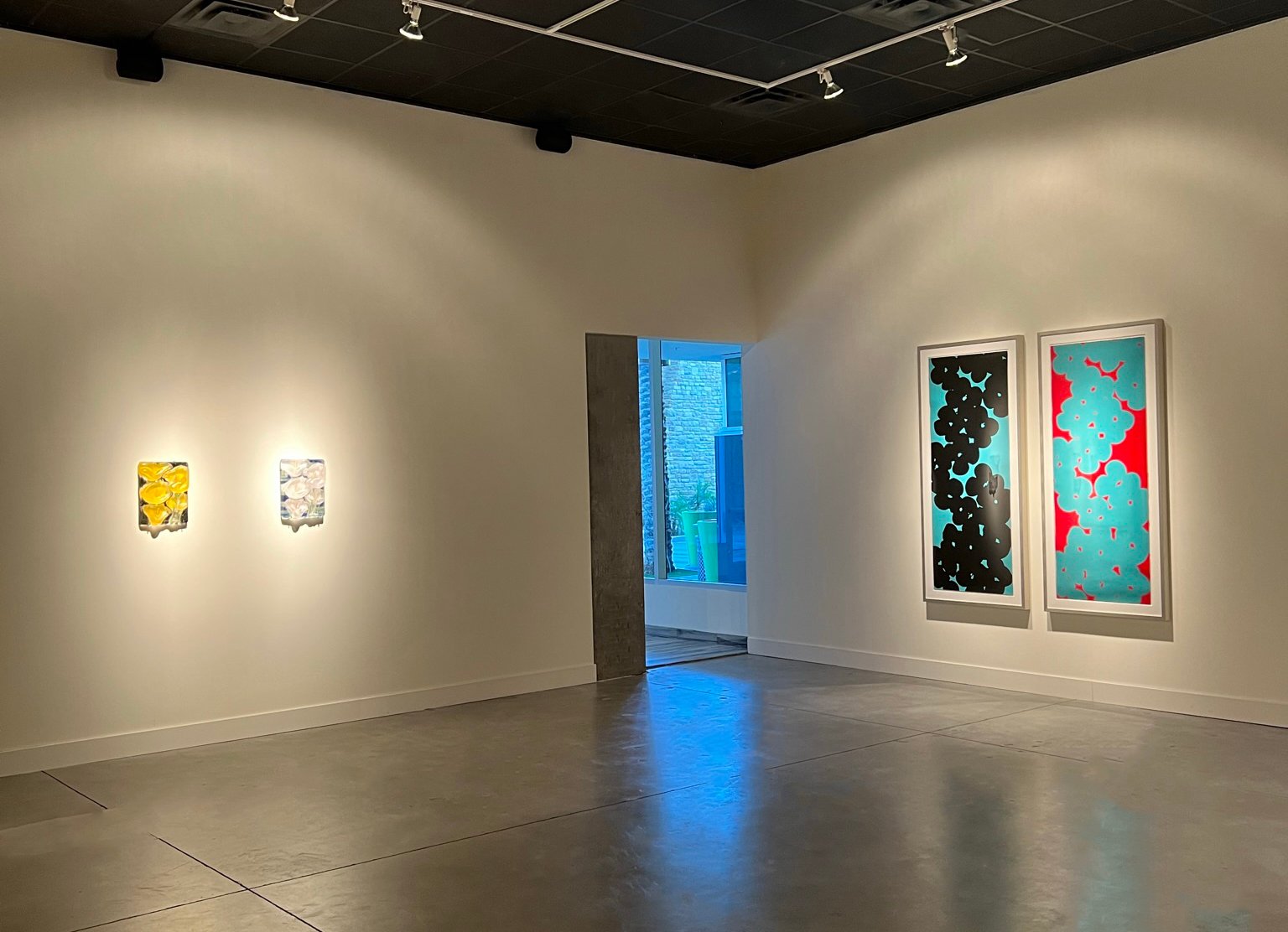 Sultan's work is in numerous prominent museum collections, including the Art Institute of Chicago, IL; Cincinnati Art Museum, OH; Cleveland Art Museum, OH; Dallas Museum of Fine Arts, TX; Detroit Institute of Arts, MI; Fogg Art Museum at Harvard University, Cambridge, MA; Hirshhorn Museum and Sculpture Garden, Washington, DC; Ludwig Museum, Budapest; Metropolitan Museum of Art, NY; Museum of Contemporary Art, Tokyo; Museum of Fine Arts, Boston, MA; Museum of Fine Arts, Houston, TX; Museum of Modern Art, NY; Neuberger Museum at SUNY, NY; San Francisco Museum of Modern Art, CA; Singapore Museum of Art; The Solomon R. Guggenheim Museum, NY; Tate Gallery, London; Walker Art Center, Minneapolis, MN and the Whitney Museum of American Art, NY.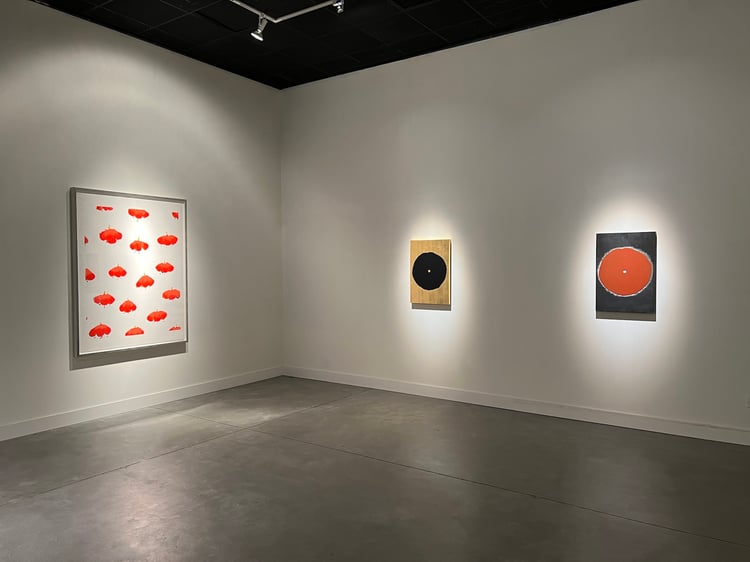 HOHMANN Palm Springs Showroom
COVID-19 Protocol: Due to a busy season and Covid-19, we ask for your convenience, that you give us a call ahead of your visit to assure the showroom is open.
Open Hours: Thursday through Saturday 11 - 5
Address: 100 W Tahquitz Canyon Way #110 Palm Springs, CA 92262 - no mail please
Phone: (760) 346-4243 x200